'Don't Get Too Hung Up Upon Money, Rather Focus On Your Interest Area' – Interview With Disha Chhabra – IIM Calcutta (PGPEX)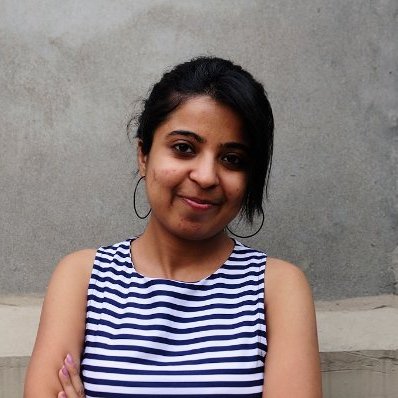 Team InsideIIM conducted an interview with Disha Chhabra, an alumna of IIM Calcutta (PGPEX). Read on to find out more –
Tell us something about yourself before joining IIM Calcutta (PGPEX). What made you choose IIM C's PGPEX program?
I had done my engineering from Delhi College of Engineering in 2005 and had been working with Mentor Graphics for close to 7 years as a product developer. 7 years into my life as a software developer, I wanted to take the next leap and get into software product management. As like any other engineer though, I only had the right technical skills to get into the role of a product manager. That is where I decided to do an MBA to bridge the gap and acquire other leadership skills needed to become a successful product manager.
IIM-C PGPEX was the right program because of a lot of reasons. Not only was it rated as a great program but also IIM-C is known for its world class faculty. A small batch size meant a lot of focussed attention on the students. 
How is a 1 year MBA program different than a regular MBA? 
A one year program is very similar to a two year program and also very different. Though we have the same courses and same faculty as the 2 year MBA programs, the level of classroom interactions in a one year program are way too different. Everyone comes with a lot of experience. The diversity of the class makes every lecture interactive and there is lot of peer learning that happens. A one year course is much more tough, without much breaks. But I feel it is much more valuable because of the great learning environment it provides.
How is the placements different from a regular MBA?
The placements are a little different too because everyone has a lot of past experience and looks to mostly grow in their own functional areas/domains. People have seen the corporate world before and understand that placements aren't about the immediate next job but about a career. The placement processes are thus more longer where both the company and the candidate look for alignment as people are hired for senior management positions.
What specific skills should a graduate possess to do well in the kind of role you are in?
Stakeholder management & time management are two key skills I believe are needed in just any kind of job you are in, besides of course the right domain knowledge/technical skills.

You have authored two books. Can you shed some light on it and what inspired you to write it in the first place?
My two books are works of non-fiction since I sincerely believe the world has so many beautiful stories to be told.  The first one "My Beloved's MBA Plans" is a collection of true stories of people who decided to go for higher studies when they were in their late twenties-early thirtees and most of them were married. Through their love stories, the book highlights how one's professional decision impacts people close to us, be it our parents/life partners or even children. The second one "Because Life Is a Gift" is also a collection of success stories of 15 differently-abled people; 15 people who have proven that the word 'impossible' is just that – a word.
How has IIM Calcutta helped you in your current job?
As I said, to be a good product leader; you need to not just have the technical skills but also skills of stakeholder management, time management. You need to understand the needs of the business and chart your product strategy in line with the business needs and competitive landscape. As an engineer, I lacked all these perspectives and mostly coded what I was told to. I was good at architecting technical stuff. An MBA added all the other much needed attributes to me as a person and as a professional.

What would be your suggestion/advice to the graduating class that is about enter the corporate world?
Choose your job carefully. Do not get too hung up upon money, rather focus on getting into the area of your interest. Worry less about the 'in-hand' and more how you spend 10-12 hours of your day. Success would eventually follow as a by-product.