Don't Ignore Valentine's Week – It May Help You Drive B-School Interviews The Way You Want To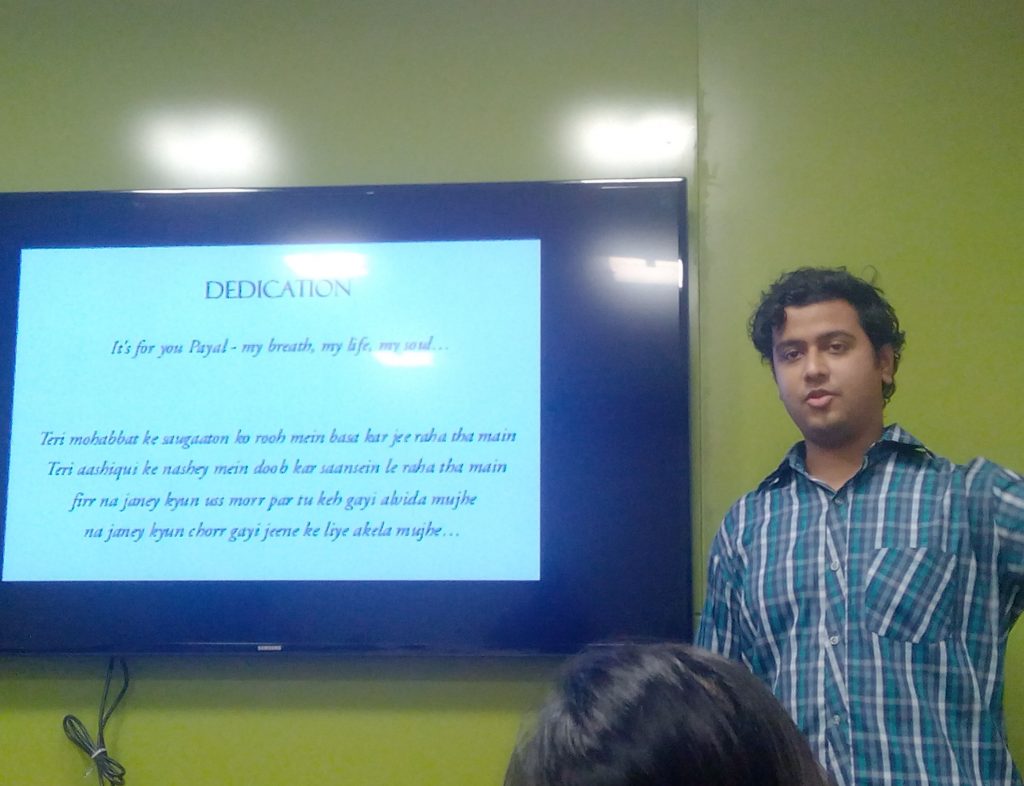 Life is a wave that has troughs and crests, so does love. I was one of those lucky Indian youngsters who witnessed a true love story at the age of 19. I met her on a train ride, and that journey gave birth to a different story that eventually took me to the world of writing & publishing. I came up with my first book in 2014. Although today if I look back I feel bad for one thing, that unexpectedly she left for the heavenly abode, but that memoir gave me a different dimension in life. Oops, love, Valentine's week, what am I writing here on InsideIIM. I was supposed to write about my B-School interviews and calls, but I got dragged to my past.
WAIT! I can't talk about my B-School interviews and profile without sharing about my life before writing CAT. Because my life before CAT, even before engineering helped me drive all my interviews as per my will, and I cracked each one of them. It's said that a candidate should be able to drive interviews the way he/she wants to. And Valentine's Day of 2011 made it possible for me. So, we were sitting in a restaurant, and her mascara laced eyes stared at those four lines that I had written for her. I was enjoying my masala lemonade and noticed the gesture of her eyes that meant she wanted my attention to her words and not on the chicken tikka. 'Why don't you write a story?' she said.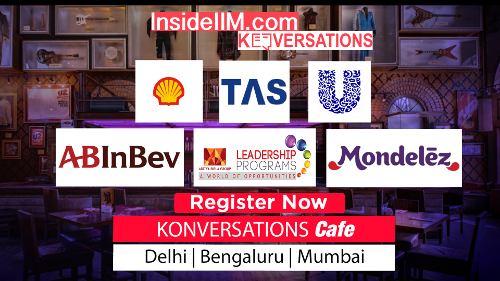 I was pretty sure that she either liked those four lines or else she found them terrible. Nevertheless, a year later, I realised that if I can write a story, it will give a positive ending to my story. In India, people like happy endings. So, her wish became my hobby, more of passion. The process of writing a book, the entire wait to get it published after a struggle of 18 months, working on its sales, marketing and analysing reader feedbacks made me fall in love with building a product from scratch, planning its sales strategy, negotiating with distributors, bargaining for the shelf space etc. This love made me resign from TCS, and I entered into a start-up. Start-up was my choice because it allowed me to work with liberty and allowed me to work on what I liked. Two years with start-ups, and then I decided to go for an MBA because I was pretty sure with utmost clarity that Marketing, Sales, PR, Strategy, Human Relations, Media, Advertising and Entertainment are my forte, both as a professional and even as a passion.
I had calls from some new IIMs, NMIMS Mumbai (core MBA & HR), SCMHRD, IMI Delhi, IMT Ghaziabad, VGSOM IIT Kharagpur, XIMB etc. I have briefly shared the kind of questions asked during my IIM Nagpur interview, which will give aspirants clarity on how diverse profile helped me drive the interviews as per my desire.
IIM Nagpur Experience: 
Kenilworth hotel, Kolkata was the venue, indeed a beautiful one with free coffee and cookies at service. There were two panellists present for the WAT PI. One of them was from IIM Ahmedabad (P1) and the second one was a marketing professor (P2) from IIM Nagpur. And the first question wasn't 'Tell me about yourself'.
P1: 'Tell me about your roles with the start-ups and why did they close down.'
From the work experience viewpoint, I drove things the way I wanted to. It gave me a lot of edge over more than 90% competitors with a non-business/non-management work experience and my answers fell in sync with 'WHY MBA.' It's said that if you want something by heart, the entire universe conspires to fulfil your most beloved aspirations. As I was answering the first question, P2, engrossed in his laptop, showed something to P1. And then he looked at me, smiled and asked
P2: 'I googled, saw pictures of your readers, books, events, media coverage, this is fascinating but then why should I select you? We are not looking for people with an inclination in a creative field.'
This question gave me the opportunity to talk about diversity and who better than an IIM Ahmedabad panellist to understand the importance of a diverse profile.
P2: You will have an IIM degree, and later you will be into writing, some three-four others have done, right? Durjoy, Ravinder, in fact, all of them have a great network with IIM graduates.
And yes I gave an honest reply. Never bluff or lie in an interview, be honest, it pays well.
P1: So why not writing for full time?
P2: You have sold 15k+ copies, and an MBA would help you in understanding the business better so that you can work on your marketing, anyone else you know for whom this has worked?
Both questions in my bag! No better response than what Amish Tripathy did in marketing Shiva Trilogy. The questions and interview flowed exactly the way I wanted to. Next 30 minutes I talked about GST's impact in publishing, the future of the start-up ecosystem in India and much more about the business side of books. IIM Nagpur converted. NMIMS Mumbai converted, followed by SCMHRD, IMT, and IMI. All of them were on similar lines. At IMI they gave me an extempore topic on 'Publishing industry's contribution to GDP'.
Key Takeaway for aspirants: Always take your extracurricular sincerely, they will help you drive interviews and keep adding diversity to your profile, not just for a B-School interview but for life.
The story doesn't end here. Even for my summer internship interviews at IIM Nagpur, it worked again. At last but not the least, I would say don't ignore Valentine's week. Had I ignored it I wouldn't have explored the real diversity that covered my weak points and gave me my best weapons. Had I ignored her Valentine's day wish, I wouldn't have had writing and start-ups in my kitty.
All the best!
Priyank .
Priyank is a PGP 1 candidate at IIM Nagpur. He has work experience in diverse domains such as business development (sales) & business expansion, marketing, operations, customer relationship and 'Go-to-market' strategy. He is an author, storyteller and a travel freak. His first book, a commercial fiction titled 'I am dead but my heart beats' was released in 2014 and continues to sell till date. His 2nd book 'God and his girlfriend' was released in 2016. You can know more about him at www.priyankaryan.com . At IIM Nagpur, he looks forward to graduating in 2020 with dual specialization (MBA in Marketing & Corporate Strategy).