From Dr Strange To James Bond – Crazy Classmates – Pranay Dilip Dhone, IIM Udaipur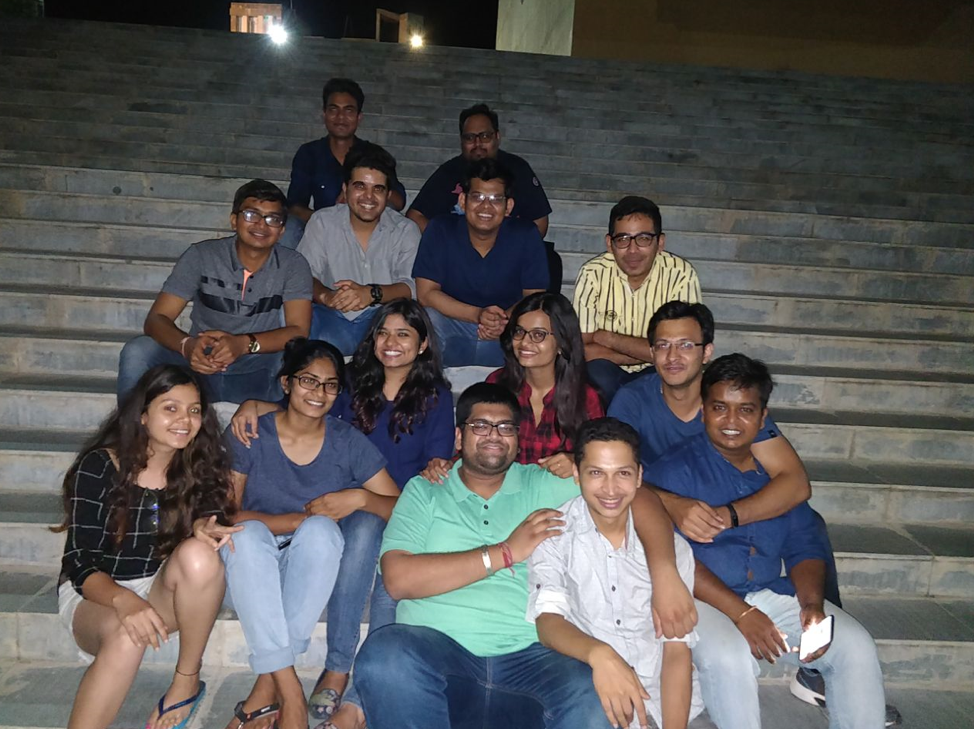 Last year when I was preparing for CAT, I read that IIMs are looking for diversity in upcoming batches which reduced chances of an engineer like me to get into IIM. But with lots of determination and hard work (just kidding!) I got selected for IIM Udaipur. IIM Udaipur is not an outlier to diversity factor and I had heard that most of my batch mates will be from different background and with a mix of freshers and work experience people. After spending more than 2 weeks in IIM Udaipur now, I realized IIM Udaipur has a special kind of personality diversity too. I have met some "interesting" people which really makes our batch diversified (not the type institute desires I guess). Here are few of those people:
Sugam (Dr. Strange): I have intentionally tweaked the names of these guys to maintain their confidentiality. Sugam is by far the most interesting guy I have met on campus. He is around 5.6 ft, a bit healthy and wears jeans and shirt with upper 2-3 buttons opened. I call him Dr. Strange for two reasons, first one is that he is actually strange. If you meet him in the class or outside the class, he is always smiling (no exaggeration), whenever the teacher asks him a question, or he is about to present something what he will do is smile for at least 30 seconds which makes whole class laugh. Secondly, I do have a strong suspicion on him that he possesses the time stone because that guy's timing is at another level. We have biometric attendance system, so if you are registered your fingerprint even a second late you are absent and this guy Sugam always register 10-20 seconds before the deadline. He has submitted all of his submission 20-30 seconds before the deadline. "Waqt ka sahi upyog, gante ka purn itsmal koi inse sikhe"  
Gagandeep (Bond, James Bond): The most sincere and secretive guy in the class, my friend Gagandeep. This guy is a typical example of engineering toppers (whom we used to call chaturs) who stands between their knowledge and us saying "you shall not pass". When we assemble outside the mess area to discuss group assignment, he is the one who will find the remotest corner on the campus to discuss the case or assignment so that no one will hear us. And if somehow, we convince him to discuss tye topic near the mess area or just outside the campus, he is the guardian of our voice range making sure we are only heard in the circle of radius not more than 2 meters. If you ask him about what he wrote in his individual assignment (which I never dared to), he will probably say "I will have to kill you if I tell you".
Pritu (The Raavan): It is said that Raavan had 10 heads which my father told me was interpreted from Raavan's character of changing the story about something every time he was asked. My close friend Pritu is an incarnation of Raavan at least in the above mentioned sense. She tells us minimum 7 version of the same story, she changes her story every single day with the addition of some facts which she contradicted the previous day. First of all, she talks a lot (can't write enough o's in "lot") and then she tells the same story again with a completely different scene and ending. Her crush changes every 30 mins, and by the end of two years, I think she would have broken more than half of the hearts in IIM Udaipur. She reminds me of the character "Horst" from the movie Ratatouille, he has said to have done some time; no one knew for sure what he did, as he would change the story every time he was asked. My biggest fear is Pritu telling us "I killed a man with this thumb".
Swadeep (Yo Bro!): If I would have mentioned his real name, most of my batch mates reading this article would have failed to recognise the guy because he is commonly known as "Yo Bro". He is from "south" Mumbai with typical accent and characteristic of the area. Yo bro name originated from the fact he bumps his fist with every guy he meets, as if he is transferring his Chatora (a Naruto fan will know) to others, saying "yo bro". In a way he is a nice guy, he talks to everyone(hits anyone at random on back, which I don't think makes him much popular), walks alone in dark and creepy mountain roads of IIM Udaipur and most importantly, without fail, bumps his fist with everyone saying " Yo Bro"
These guys bring some joy and laughter in day to day busy and serious life at IIM Udaipur. No matter how weird it may sound I am enjoying this diversity at IIM Udaipur as well.
Aditya Birla Group's company I would like to work for
     I would love to work for Hindalco Industries Limited which is metal flagship company of Aditya Birla Group. With having experience of 35 months in exports, I am planning to start my post-MBA career in International sales and marketing and Hindalco Industries Limited (HIL) is one of my dream companies. With a turnover of US$18 billion, HIL is the world's largest aluminum rolling company as well as leading copper manufacture, HIL provides unique global opportunities as well as established corporate culture. Today, HIL has footprints in 10 countries outside India and ranks among the global aluminum majors. Being part of HIL will be a profound learning experience for me which will give my corporate career the best start one can ask for.