Dramatically Yours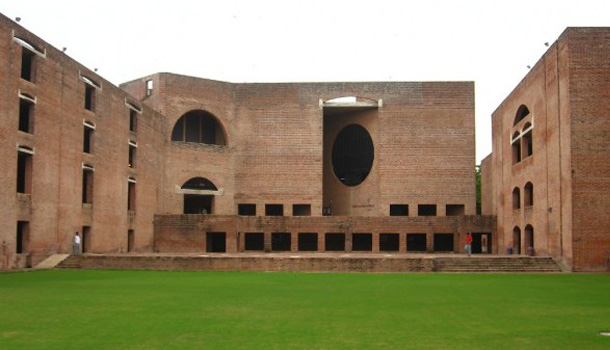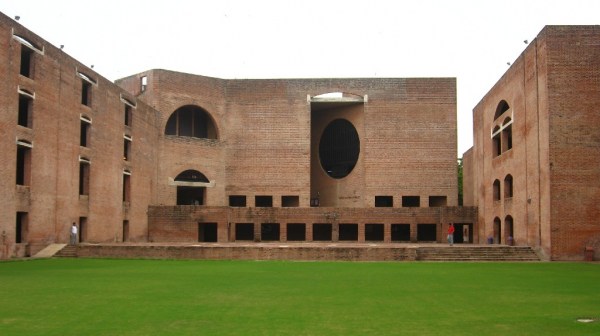 There's an odd bunch that moves about on the green lawns of Louis Kahn Plaza*, through the quiet corridors of the classroom block, muttering incoherently in the wee hours of morning at Café TANSTAAFL** and quite often boisterously piercing the pre-exam silence with their post-rehearsal madness. They prefer being looked at as a separate lot, though you can't really tell them apart from other students…until they take the stage. Titled aptly IIMACTS (IIM A Cultural and Theatrical Society), this is a student club (comprising first and second years alike) which time and again gives the rest a break from taking themselves (and life!) too seriously. This is junta which revels in coming alive on stage – with lights, music, and eyeballs on them. (Don't we all know 'those types'? Or perhaps we are one of them! *wink wink*)
One of the oldest clubs on campus, IIMACTS is full paisa vasool even for audience from outside campus that comes to watch the much-publicized (within Ahmedabad) plays. The otherwise restless students have been found sitting for 2-3 hour plays without a fuss. Professors have been found enraptured by many a performance, and are quite encouraging of the talent that they see on stage. What helps is that every year, classics from reputed writers are taken up and performed with professional costumes, lights, and stage setup. That the setup is often made up of tables and benches borrowed from dorms and the Students Activity Office is another story!
Plays performed in past include 'All My Sons' by Arthur Miller, 'Ek Tha Gadha Alladad Khan' by Sharad Joshi, 'The Importance of Being Earnest' by Oscar Wilde, 'Pagla Ghoda' by Badal Sircar and so on. In fact, 'Badi Buaji', another masterpiece by the late Badal Sircar was performed professionally outside campus in Natarani Theatre to a packed audience. Though yours truly had graduated by the time this happened, reviews tell a heartening story of how well it was executed and received. IIMACTS is a popular contender at MICANVAS as well and wins the top award in the theatre competition quite often.
To quote history, it has seen the likes of Mallika Sarabhai, Harsha Bhogle, and Chetan Bhagat perform at the LKP and RJMCEI stages on campus. However, it's the insider story that's really exciting. The club is made up of a small, stable group of members selected at the start of the academic year – a mix of writing, directing, acting, and stage production enthusiasts. The plays performed though, are not restricted to these – any Tom, Dick, and Harry (no, you three, we've seen enough of you! Shoo!) can come and audition depending on the play's requirements. As a matter of fact, in my final term on campus, we staged 'God' by Woody Allen with a cast of around 20, in which all the lead actors were people who had never acted in any campus play – and a few who'd never done theatre at all! It was a laugh riot nonetheless. Getting so many people together might sound like a tall task, but it more often than not wasn't – perhaps because everyone wanted to be there. Rehearsals usually started post-dinner and went on until late night, trying not to clash with group study or other club meetings. The flip side, of course, is that some actors often dozed off while the others were doing their lines (only to be woken up by flung chalks or a sketch pen moustache on them).
Apart from the regular full-length plays, radio plays have also been tried out, thanks to the internal LAN radio. One radio play during our time was based on a hilarious script written by a student, while another included two enthu professors playing the lead characters! Street theatre is catching up, especially with the IIM A cultural festival Chaos having it as a competitive event. Street plays use theatre to bring out socially relevant themes, like the one on forgetting to question injustice – 'Bhool Gaye Bhaiyya' – performed at the recent Golden Jubilee Celebration on campus. Often, professors have pulled IIMACTS into academia and employed their services in classrooms or the audi for specific purposes (and they have readily complied, needless to say). Last year's members created a short film for the graduating batch, and are planning newer things this year. The club is alive and kicking.
Personally, some of my best moments have been spent with the IIMACTS gang – singing, dancing, playing, creating a ruckus out of nothing, and rolling about in laughter at rehearsals and after. With so much drama going on the Bschool as it were, theatre gives such a tremendous release and rush – wouldn't trade those times for anything in the world!
Akanksha Thakore
** stands for 'There Aint No Such Thing As A Free Lunch' – the usual post-midnight hangout
* popularly known as LKP
Akanksha Thakore
Self-growth Trainer , Social Sector Consultant Akanksha Thakore is a consultant in the social sector and a self-growth trainer. Her past work involves working with Hindustan Unilever Ltd. (Sales & Marketing, Corporate Responsibility) and Reliance Foundation. At Reliance Foundation she helped setup the Education Pillar with a specific focus on a rural secondary education initiative. She has worked with Blue Ribbon Movement for five years in its earlier form, and presently is the Program Director of the Social Leaders Program (SLP). SLP is an 8-month leadership building program training participants through a hands-on social project. The first batch is running a cleanliness campaign called 'I Clean toh Mumbai Clean'. She also takes workshops for schools in self-growth for teenagers and has taken an orientation session for 450 students of IIM, Ahmedabad, incoming batch of 2010. She is trained in Reiki (levels I &II), Art of Living, and practices different forms of meditation. She is passionate about theatre, dance, and writing. Akanksha is an Alumnus of NM College. She is an Institute Scholar and Best All-rounder from IIM Ahmedabad (PGP batch 2007)