A Dream Come True – IIM Kashipur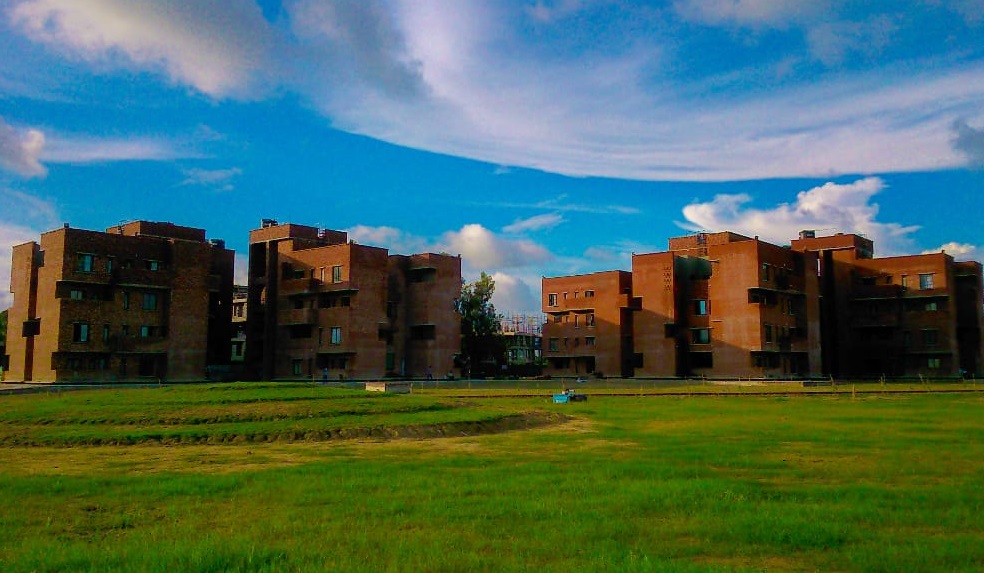 It was on 26th June, around eight thirty in the evening, in the heat of Chennai, I was tired after completing all the office formalities required for resignation. Then I received a mail which probably will decide the rest of my entire life. It was a mail from IIM Kashipur, which said "Please accept my hearty congratulations on behalf of Indian Institute of Management Kashipur!" which meant that I was now selected into IIM Kashipur. At the first instance, I couldn't believe what I was reading. I was frozen. It was always my dream to study in an IIM and getting into Kashipur was like a dream come true.  I read the email twice or thrice just to be sure and after I realized that what just happened, I called up my family and told them. I have never seen my family so happy ever in my life before. I could see tears in my father's eyes as it was his dream too to study in an IIM, which finally his son fulfilled. That night I couldn't sleep out of excitement.
It was always my dream to study in an IIM. Even before my B. Tech I had this in my mind that after completing my B. Tech I will write CAT and try to get into any IIM for management. But when I wrote CAT for the first time, I was underprepared, or to be brutally honest I would say that I took it for granted, and didn't work hard. That time I got around 60 percentile, and I was shattered. At that time I literally thought that CAT is not my cup of tea. I was filled with negative thoughts about myself. Thoughts like "Forget about the IIMs, I will not be able to make into any private college" crossed my mind. Then I started aiming for other private colleges for which I at least had a chance. This was around fourth year, the placement season was on in my college. The first company to come to campus was TCS. I thought that I should try to get placed into this company, and then I would have the backup of a job so that if I am not able to crack into any b-school I could at least fall back to the IT job. So, I sat into the placement process of TCS and cleared it. Now I was hired by TCS and to my surprise, I was the only one from the Electrical Engineering department of my batch to get campus placement from TCS. This was a very much needed confidence booster at that time, which gave me the confidence to try for cracking CAT one more time.
This time I studied hard for CAT. But my hard work lacked strategy. I completed all the study material for CAT, completed all the past ten year papers and guide books but I did not write a single mock test. As a result, I knew how to do the questions, but I knew nothing of time management, I knew nothing of how to choose the easy questions from the difficult ones.  I was not in that correct frame of mind which was required for CAT, and as a result, this time I got only around eighty five percentile. Now this time my situation was even worse when compared to last year. Last time I had no choice but to write CAT again but this time i had a choice. I could either join a private B-school or forget about my dream to study in an IIM or else, I could join TCS, and try writing the CAT next year. But my mind was full of doubts. Will I be able to manage both my job and studies together? How will I manage both, since this was my first job? I will have to learn a technical programming language like C# or JAVA and also syllabus for CAT. Will I be able to do it? Such thoughts crossed my mind. It was one of the most difficult decisions I ever took in my entire life.
After taking suggestions from my seniors and family members, I decided to join the company. I joined TCS on 23rd February 2017, in Chennai. This was the first time I was moving away from the comfort of my hometown. My entire life I lived in a cocoon and it was for the first time I got the freedom to break open this cocoon and spread my wings. I learned a lot of things while I was here. Firstly, it was a culture shock, since I came from the heart of the Hindi speaking north India to Chennai, where there was not a trace of Hindi. Secondly, it was my transition from a student life to a corporate life, where I had to learn new technologies and train myself in such a way that I could contribute to the company. But even during this time, I had my ultimate aim in my mind that was IIM.
After spending around six months in TCS, learning the knitty-gritty of the technical world, I decided to start my preparations for CAT. It was already too late. I had around three months to prepare and the chances to crack it were bleak, but I decided to fully utilize whatever time was left and give my hundred percent.
As the first step, I joined the weekend batch of a coaching institute "career launcher". As I was already late in joining the batch, half the syllabus was already over, but I pulled up my socks and decided to study on my own. For one month, I studied day and night and completed the entire syllabus of CAT. My life revolved around office and studies. The next two months just comprised of giving mock tests and practising as much as possible. My percentile in mocks used to go up and down but it did not discourage me to stop studying.
I continued my hard work till the very last day of CAT and when I finally gave the exam, I was sure that this time I won't be empty handed. I will get into some or the other premium B-schools. But this was not the end. I had another task. The task of preparing for the interviews. For that, I had to bring out all the electrical engineering books from my college days and start studying. And I did exactly that. Apart from this, I started reading the newspapers and following business news.
After the CAT result, I got a call from various private institutes but it was just one interview on which I had my eyes locked. It was Common Admission Program (CAP) interview, which was a common interview for all the new IIMs and some baby IIMs. I prepared for this interview for around one month and when I finally gave it, nothing of what I prepared was asked to me. It was a decent interview and the results were supposed to be announced a month later. So after giving the CAP interview I was finally relaxed and started waiting for the interview results.
After around one and a half month, the result for the interviews started to come. It was IIM Udaipur and IIM Trichy who came up with the first list and I was shattered. I was waitlisted in IIM Udaipur and was not even considered for wait list in IIM Trichy. It was a straightforward reject. Eventually, all the other IIMs got their results published and I was waitlisted in most of them until the result of IIM Bodh Gaya and IIM Sirmaur. I was selected in both of these baby IIMs. I was a little happy but was not fully satisfied. I wanted to get into any of the new IIMs which were formed in the 2009-2012 duration. One of these was IIM Kashipur. I read about this institute and got to know how it was mentored by IIM Lucknow and therefore the faculty is top class. Also, I got to know that it now has its own 200 acre campus. The infrastructure is top class, with single rooms in hostels, an amphitheater for cultural events, a fully functional library, football field, basketball court and what not!  It's strategically located in the central hub of 180+ industries like Tata, Bajaj, and Ashok Leyland etc. Also, it consists of various student run clubs and committees like all the other IIMs. All the above things made me more and more interested in this college. So, I kept my fingers crossed and waited for the wait list to get cleared which was finally cleared on 26th July and 4 days later I was sitting on this campus.
Getting admission in IIM Kashipur was like a dream come true, and I will definitely make the most of this opportunity provided to me in the upcoming two years.
Which ABG company would one want to work for and why?
I would like to join is Pantaloons Fashion and Retail as I would like to make a career in Fashion Marketing. Being a Fashion Marketing manager will give me various roles where I can be a part of the team which is responsible for creating advertising campaigns and branding efforts.
I will get an opportunity of creating a marketing strategy, applying it in the real world, and then monitoring the reactions of the customers to the new strategy, its a mix of both creativity and analytics. Apart from this, I will also get the exciting opportunity of branding and marketing of newly launched products.
Therefore, because of the above opportunities, I would like to join the Pantaloons Fashion and Retail company under ABG.
– Shivam Tewari
IIM Kashipur