A Dream Come True – MDI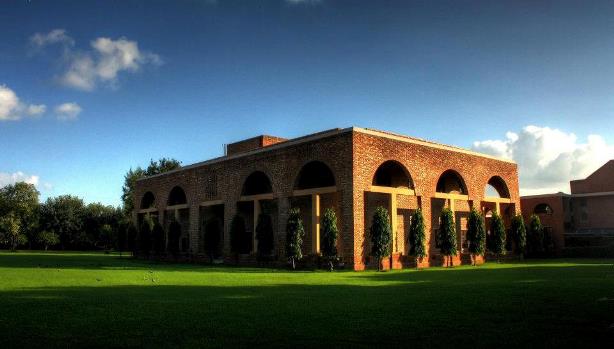 MDI EXPERIENCE
Coming to MDI was a dream come true for me but not even in my wildest dreams could have I imagined the cataclysmic events that go on in a B-school. From the late night, or should I say early morning student council sessions to the weird and very specific dress codes for said sessions, everything was happening on another level. To add to the problems, I was a late joiner which meant all the other students had already acclimatized to the pace of life here. But the most memorable moment I had at MDI did not come from any of those days, although there were plenty of worthy contenders for the title. No, the winning moment came for me in the form of a Marketing Professor. This professor has two rules, submit your assignments before 5 30 AM on the day of the class and if he catches you sleeping in his class you will have to dance in front of the class for 60 seconds. And yes, he does count the seconds. At this point you can probably guess which rule I broke. It was on morning session that started at 8 30 AM, the class chilled to a cool 25 degree Celsius, with very little sleep in the previous night because we had a submission and case study discussion. All the elements were there. It was like the universe was plotting against me. The clock had just struck 9, I was trying my level best to stay awake, pinching myself, biting my tongue, even poking myself with a pen. But it was meant to me. Just as he turned, I was at the ropes end, my eyelids could no longer hold on, they shut and I was caught. He looked at me and said you, yes you please come forward. Words cannot do justice to the sheer terror that griped me. I slowly limped to the front of the class where he carefully explained the rules of the ritual I was about to partake in. He kept the phone next to the collar mike and started playing a Bihari song. And with no other avenue open to me, I started to dance. For the first 20 seconds I kept looking at the professor hoping he would see how I terrible I am and just call the whole thing off. But there would be no mercy to the sleepers and so the ritual went on. After about 20 seconds though something interesting happened, I just let go. I figured I had already embarrassed myself, it can't get any worse and just like that there was no fear, no anxiety, no voice in the back of the head questioning me. After this speaking in public doesn't sound that bad. So that's how MDI cured me of my fear of addressing large crowds in the most unorthodox way.
ABG BRAND I WOULD WORK FOR
The Aditya Birla Group brand I want to work with is Aditya Birla Retail limited or known to the general public as more stores. The brand has a presence across 4 states, Kerala, Karnataka, Andhra Pradesh and Tamil Nadu. These states have very different cultures, languages and traditions. I want to get exposure to the various challenges that run across these borders. Add to the fact that there are roughly 11000 employees working in more stores I would get the opportunity to see how such a diverse and large workforce is managed. All brands of Aditya Birla Group are companies of great repute known for providing excellent work environment and Aditya Birla Retail is no different and I would love to be their employee someday.