All Our Dreams Come True, Only If We Dare Pursue Them – IIFT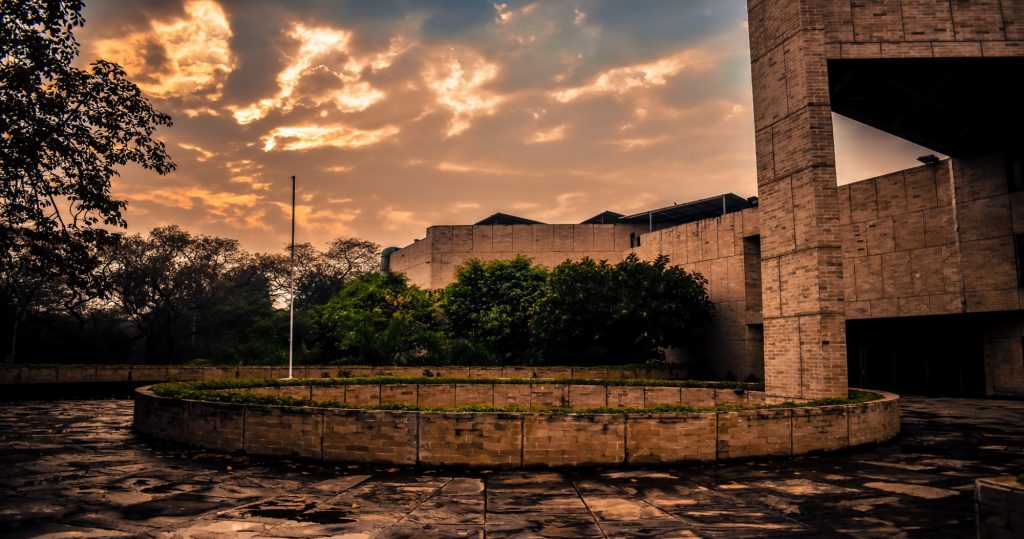 Walt Disney's iconic quote, "All our dreams come true if we have the courage to pursue them" has stayed with me right from the time I decided to make a career in management. I only completely understood the power of that one line when I received a message from my teacher saying, "Congratulations Vibha, you've made us proud!"
IIFT was my dream college since my third year of engineering. When I finally made it here, I was elated to say the least. Everything between that and my arrival in Delhi was just a whirlwind of events- teary farewells, frenzied shopping, pre-induction assignments and wrapping up my internship in haste.
I landed in Delhi and was immediately welcomed by the sweltering heat and people bustling with some kind of unexplained urgency. Everything felt different about the place – I was apprehensive yet optimistic. I vowed to myself that this is my time to shine.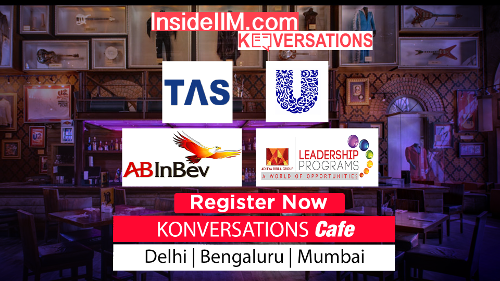 As I entered the hallowed portals of IIFT, I felt goose bumps. Everything about the place seemed beautiful – from the glorious wings of wisdom, the quaint little lanes, the magnificent atrium to the lush greenery that enveloped the college.
The next couple of days, before our induction were spent in forging new bonds and acquaintances, getting used to shared rooms and washrooms and acclimatizing to the insane climate while haggling for the best cooler!
And then began the induction week. Unending lectures, assignments, strict meal times and non-stop guest lectures- it felt no less than a military training! That one week was probably the most hectic week of my life, but it imparted a world of wisdom to me. For starters, you start missing the little things that once nagged you back at home. You start realising that you often took your family's care and time for granted. You learn to unlearn things and keep an open mind- life at a B school is unpredictable to say the least. You learn to survive on just dal and roti for an entire week and stop complaining because let's just face it- who has the liberty to chow on their food when you have a barrage of assignments and deadlines waiting for you?
Most importantly, your batchmates and seniors become your second family, your home away from home. And let's not forget, the 11:59:59 deadline becomes the focal point of your existence. To all non IIFTians- it simply means time here is of great essence and any late submission or entry even a second late is treated as a cardinal sin.
In hindsight, I'm sure that the "military training" that I mentioned previously will help us become stronger and more prepared, something that is required in making us better managers of tomorrow. It's been two weeks now and we've commenced our classes. We have a wonderful but strict faculty here- which is perfect in balancing our academics with our preps for the summer internships. 3 AM is the new 10 PM here and frequent trips to the Nescafe have become a must; for hot cups of coffee not only help you pull all-nighters but also give you opportunities to bond with batchmates and seniors alike.
I'm aware that in the larger scheme of things, these last two weeks were probably the honeymoon phase of our time in college. We have more excruciating times ahead with our impending summer placements. But I also know that regardless of everything, we're ready to take the challenges head on and do everything with smiles on our faces. For there's no other place we'd rather be and no other college we'd represent but IIFT. And I'm positive that we'll have the time of our lives and bask in the glory of our accomplishments once the first trimester is done and dusted.
——————————————————————————————————————————————————————-
What part of ABGL would I like to work for?
I would love to work for Aditya Birla Fashion and Retail Limited. It has a vast expanse of brands under its aegis and the exposure I would attain is immense. The sheer magnitude of the business-with ABFRL brand outlets spread across 700+ cities and its outreach across all target groups means the roles I would have to don would be challenging yet extremely interesting. Having decided on marketing as my domain, working for a company that not only caters to every segment but is also a leading player in the business would be a dream come true. Also, my past work experience and ability to identify with their commitment towards having a futuristic, consumer driven business make me believe that I am a right fit.