Dreams In The Making – MDI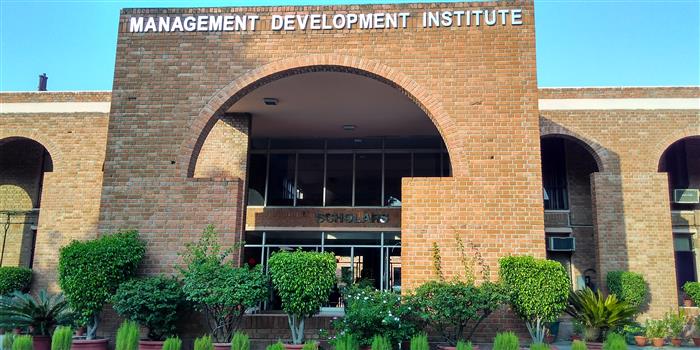 With a lot of hopes and dreams, I joined Management Development Institute, Gurgaon on 14th June, 2018. Ever since then I have always felt happy about my decision. I have been able to experience the B-school life first hand and it is a very new and overwhelming experience for me.
The best part of MDI according to me is the culture and opportunities it provides to nurture yourself. MDI offers a very balanced blend of academic rigor and plethora of events to be a part of, industry interaction, innovative and experiential learning it imparts in and out of the classrooms.
Also this beautiful lush green 37 acre campus has a lot to offer in terms of infrastructure also. MDI, Gurgaon campus has almost all the sports facility as well and because of which I got an opportunity to revive my passion for basketball and badminton. Recently, KOK (i.e. King of Kings, an inter-section sports event) took place in the campus and I got an opportunity to play basketball and to lead the publicity and creativity team for the event. I also participated in the event ManDevIan Miles (a 6 km night marathon) where I made a personal record of completing the marathon in 31 minutes only. The event was very exciting and enthusiastic, the players were playing, the crowd was cheering, and celebrations etc., these moments were full of energy, competitiveness and emotions. Also because of all the various events and group tasks, I have been able to make a lot of new friends and increased my network.
Apart from all the academics, events, case studies, group tasks, presentations etc. I was able to spend some time with my new friends and talk about their life's story, while sipping tea at 4 in the morning. This busy life of at MDI has unlocked my hidden potential which even I wasn't aware of. And this rich experience has evolved me into a better and mature person. These interactive classes, sleepless nights, 4am tea and paratha, new friends etc. are some of my most memorable experiences.
I would like to work for Aditya Birla Pantaloons Fashion and Retail because of my interest in retail marketing. The fashion industry has a lot of challenges and opportunity to learn and grow because of fashion changes daily. While helping my father in his business I developed an understanding of customer's buying behavior. Therefore, I would want to utilize all my experience and knowledge and work for Aditya Birla Pantaloons Fashion and Retail and help the company grow simultaneously with my own improvement.