Of Dreams And Reality – MDI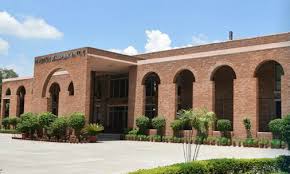 My unique experience in Management Development Institute was when I least expected it. After a tiring day and a night full of work, we went out to eat something at Sharma Ji's food point. I was very tired and it was almost dawn. I expected the campus to be empty and lonely with no soul in sight.  And that is exactly what I witnessed. I was accustomed to a hustle and bustle of a lively place and to see a different side of it was an entirely unique experience. I went to Sharma Ji's Café, ordered a cup of tea and sat on the footpath gazing at one of my dream companies. It was an enthralling experience as I looked back at my past. And at that moment, Steve Jobs's speech about connecting the dots played in the back of my mind and the hidden meaning of the speech finally dawned on me. I could finally see why I had to succeed where I did and fail at all the other places. I understood why it's so important to dream and work hard for your dreams. The reminiscence I experienced was so overwhelming that I couldn't stop my tears. I had worked so hard to be here and now that I finally was, it felt like a dream. It gave me the courage to live on and dream on and the future seemed so immediate. In a moment, what seemed like a future that might never arrive became definite. It was like I could imagine everything in the world and I'd be blessed with the power to achieve it. And so, I dreamt. I dreamt of all the things that I would do and all the companies I'd like to work for. And suddenly, the question that had been bogging me for so long, the question that every MBA pursuant must answer, the question of specialisation was answered for me. And I decided that I want to be a Marketer. That is something I love and something that I want to do in the future.
And I would love it if I could work for Aditya Birla Group's Idea Cellular. I've always believed that sooner or later, all questions are answered. But I had never known that my answers would arrive while sipping tea at 5:30 in the morning at a footpath of one of the most calm, serene and beautiful campus I've ever seen. And after a long long time, I felt peace. I felt whole. I felt at home. And so, MDI became my reason to strive further.