El Farsante – The Faker – IIFT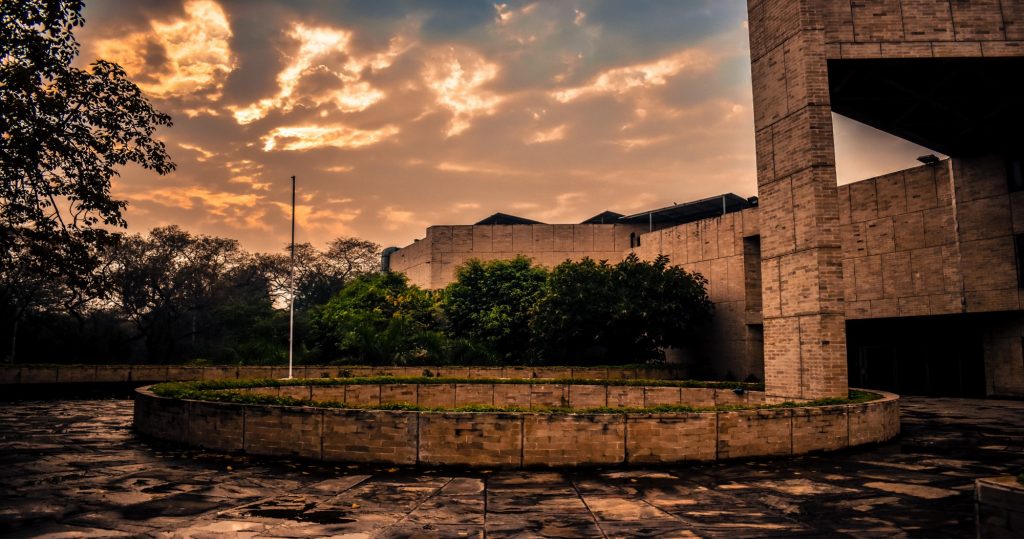 Dark into the night, Stars pulsating in the sky…I felt a chill through my bones yet a rush through my veins. She was standing there sipping a cup of coffee, playing with her hair threads, soft breeze rushing through them. I wished I could be the wind…. I wished. She whispered to me 'Come, sit and hear me as you stay'.
Life had been ever graceful to me, showering upon me the best I deserved but the moment in time when I met her for the first time while entering IIFT Kolkata auditorium, carved a deep groove in me…. A mark in destiny or perhaps not. Our eyes would casually meet for a moment and fly past the other. I kept wondering, pondering over the source of her calm….. I wished I could be so focused, so equanimous. And now when I am writing this article, I just couldn't help my myself but to pay her a tribute.
Our MBA batch was the most diverse batch to date on campus. We even had 2 doctors amongst us. Her origin was very different from mine. She had travelled up north to Kolkata to pursue her MBA leaving behind her childhood, her adulthood and all that she loved. The diversity was what I admired most about her, and our batch. Her approach to a problem, if not her solutions, were unique in their very own essence.
Walking on the edge had been a passion for her, a passion since childhood. Jack of all trades, there was hardly an arena where she did not step in. I wondered her, her qualities, her smile…. just her. Life in those early days of MBA was just nerve-wrecking strings of time. She wound them together for me several times over….I was comforted, I was pampered. Gradually life became more and more unforgiving. Miniscule errors earned humongous afflictions. She was there for me, my pole star. Days went by and exfoliation of human characters was evident. I began to know her deeply.
"En la intimidad me convence de que no me arrepienta,
De las cosas que me hace a mí "
[In our intimacy, she convinces me not to regret
The things that she does to me]
I began to revolve around her, random thoughts of her would sway my connections to the reality.
"If you want to shine like a star, burn like it first"- her favourite quote. Her aura, I felt it hard to resist. I rarely encountered such a personality. She had a humble beginning and her father was an Engineer working with UltraTech Cements. Marketing to The golden principles of Accounts to Operations, she was our "Professor ma'am". In spite of her constraints, she left her mark…she basked in her own glory. Her dad must be a very proud person, I guess and he had every reason to be so.
Uncertainty has become the only truth of modern world but there was she trying to organize the scrambled events. Her meticulous planning, her diligence transfixed me. If she could, why couldn't I?
"Yo lo que quiero es que quieras lo mismo que todos queremos
Tener una cuenta de banco con dígitos y muchos ceros"
[I want what they want, the same thing that we all want
Having a bank account with digits and many zeros]
Every one wanted their share of the pie…. just that she helped me grab mine. They say life is not a 'Bed of Roses, but a Throne of Thorns'. I was too fortunate to have her by my side. I will be ever indebted to IIFT and to the Omnipotent for it was a divine conspiracy that we meet each other. I grew as a person, she made me grow…But if I had to express to her my share of gratitude…..I would say
"Escapate Conmigo" (Escape with me)
"Yo soy Un Farsante" – a faker indeed!