Embracing The 3Cs Of Innovation – Sriram, A Fin-Tech Professional Shares His Views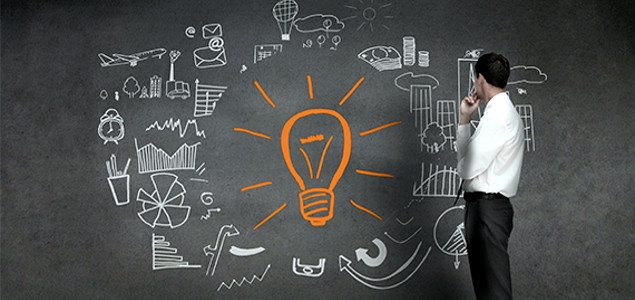 Clearly over the past few years, we have been witnessing several new enterprises blossom with great ideas – only to disrupt traditional business models through iterative, incremental and extreme innovation – coupled with the supreme objective of solving enterprise-wide (B2B) or/and consumer-focused (B2C) problems – at scale and with speed in its execution.
These companies were once "start-ups" and were founded by passionate and impatient entrepreneurs who would just set about doing anything to make a difference in the marketplace, and even better – make some big dough along the way – for themselves and their believers (investors, included).
As the years rolled by and, as a process of continuous ideation, vigorous iteration and focused expansion, these businesses exploited the power of technology to rapidly scale-up to a point where we are actually seeing them re-invent and shape the future of business – you name it – Facebook, Uber, LinkedIn, Airbnb, MuSigma, Flipkart, Paytm, Practo etc. – most of em' Unicorns! – and now, threatening even the most established and large players in those very same markets where they were once leaders – Indeed, a curious case of Champions vs. Challengers!
Given this backdrop, a question that gets frequently asked (and less frequently answered) is – Is there a "one big idea" for large organizations to be truly innovative?
A thought that instantly springs up is … this –
For innovation to be hugely successful within large and established organizations, it should be built ideally into their corporate fabric of how a business ordinarily runs its departments, divisions and business units through the seamless integration and alignment of the "3Cs of Innovation" –
Capacity – to boldly fund innovation by investing in newer…
Capabilities – that in turn, leads to the creation of an innovative …
Culture – which in turn, helps organizations be less fearful (of failures) and more innovative. 
Thus, to make the "3Cs of Innovation" work like a charm, it's absolutely pertinent for large enterprises to find and follow up on the best and brightest ideas while putting innovation and productivity high on its leadership agenda. While doing so, enterprises are actually shifting its focus to reinforce –
Customer centricity
Growth; and
The longer term(not being myopic) …
… to build the necessary and required capabilities in order to stay highly relevant in such a hyper-competitive marketplace.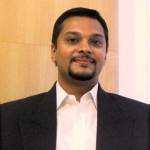 Sriram Kannan is a senior fin-tech and analytics consulting leader with almost 17 years of extensive and progressive experience in a suite of areas – BI, Analytics, EPM/BPM, Management controllership, Finance-technology, Risk & Compliance – with proven ability to manage large-scale, multi-discipline programs effectively and exceed expectations in the delivery of results. His educational qualifications are B.Com, FCCA(UK), FCIS(UK), FRSA(UK).