Emerging Leaders At IIM Raipur – Anurag Haldar

When it comes to choosing an Institution where you plan to learn and upgrade yourself; a lot of thought and analysis goes into it. For me, it was even more strenuous as I come with three plus years of experience in IT and at this stage, it was choosing between switching jobs and staying in the same field and grow, or start completely fresh in a new domain. After a thorough SWOT analysis, I finally came to a decision to pursue my masters. But the task didn't end there as I had this plethora of institutions to choose from.
Choosing Raipur was mainly two folds: One was purely based on the fact that I have spent most of my life growing here in this city and the second and most important reason was completely on the choices I had to choose from. I converted most of the new IIMs like IIM Ranchi, IIM Trichy etc but decided to join IIM Raipur based on the factors which according to me were very important in order to upgrade my career. IIM Raipur has maintained a thriving student to faculty ratio to reaffirm its belief in how much of a role a professor plays in these perspectives altering two years of b-school life. This contributes to their evident diversity in approach, which is a large part of the elusive IIM experience.  It is a young family, but one that brims with potential.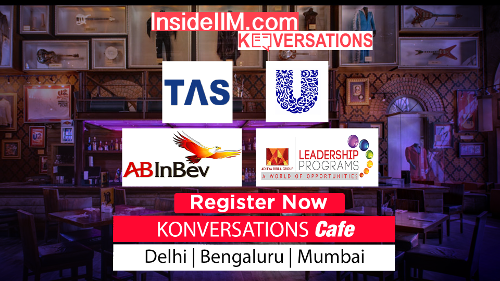 IIM Raipur also has an exceptional International exchange program which is at par with some old IIMs. It has tie-ups with reputed institutions in 13 countries. The exchange program facilitates the development of a global mindset to meet the challenges involved with working in international and cross-cultural environments.
Also one of the big changes that will happen is that the institute will move to its new state of the art Campus which is spread over an area of 200 acres with state of the art facilities such as dedicated Placement block, well-equipped classrooms and one of the things that other new IIMs failed to provide which is individual rooms with attached baths to each of its students so as to facilitate their own personal space to grow and learn and also be comfortable while working hard to reach new heights. Raipur situated in central India and has direct flight connectivity to major towns – Mumbai, Delhi, Kolkata, Bengaluru, Chennai and Hyderabad which facilitates interaction with industrialists from all these places.
As per the old Chinese saying (Anonymous), "I hear and I forget, I see and I remember, I do and I understand", it is equally important for the students to get their hands dirty to gain knowledge which will help them understand things and make a permanent impression in their minds. So I am here to get into the field and get my hand dirty and get results of my hard work and perseverance which I am sanguine about.
We the students of IIM Raipur are a close knitted community working hard towards taking the institute and ourselves to new heights as each year progresses and to emerge as great Leaders.
Anurag Haldar is a first-year student at IIM Raipur