Uncategorized
Emerging Trends In Recruitment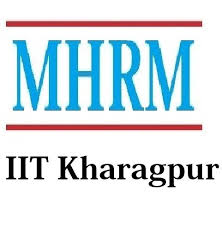 The most important asset of an organization is its workforce. Without proper workforce no organization has ever become successful. So it becomes imperative on the part of the employers to hire proper people for proper positions by following the modern Best Fit approach rather than the old aged First Fit approach. Best Fit approach states that the hiring process is not only about the technical and communicational acumen of the candidates but also about their commitment to the organization. With the Gen Z (people born after 1991) coming of age, the recruitment strategies are due for considerable transformation. The Gen Z has different expectations than their predecessors. They want:
1. Flexible working hours
2. Work-Life balance
3. Open and innovative culture
4. Value added learning process
5. Mobile and inter-connected information network  
So to facilitate the recruitment from the Gen Z pool, the organizations are going out of their way to develop and modify their recruitment strategies. Some of the emerging trends to have come out of their efforts are:
Talent Network:
A Talent Network is a social network designed to attract people towards a company's brand. It is not just a place to post jobs; it's a place to engage people: and it includes fans, candidates, employees, alumni, and even customers. It helps the employers in interacting with interested candidates who want to learn more about the company and can eventually become employees. Vendors like Avature, BraveNewTalent and Smashfly are being used to build these networks to work in conjunction with social media platforms like LinkedIn.
Head Hunting in Social Media:
With the advent of social media platforms, more and more organizations are logging in to Facebook, LinkedIn, Twitter, etc. to interact with potential candidates, receive suggestions and disseminate information. Tools like Entelo, Gild and TalentBin are being increasingly used by companies to mine the prospect's personal code postings and other social information to create a profile and actual competency ratings based on the social data.
Big Data and HR Analytics:
Big Data has taken the world by storm and the use of HR Analytics in recruitment has brought in a new game-plan. Companies like BroadBean, BurningGlass and tools like LinkedIn's Talent Brand Index are helping companies analyze their recruitment data in detail and answering questions like, 'Where do the effective candidates come from?', 'Which communication channel is the most efficient?', 'What backgrounds make the best Marketing or HR people?', 'What is the Gen Z looking for in a company?'. The company which adopts Big Data would have a huge edge over its peers.
User friendly Website and Mobile Applications:
Organizations are investing a great deal in building user friendly websites and their corresponding mobile apps. More often than not, the first place a candidate looks for information about a company or its open positions is its website. A badly built website would not only drive away a potentially effective candidate but also hamper a company's reputation. So, a well-structured, user-friendly website is extremely important. And with the recent boom of mobile platforms, mobile apps are a must for the organizations to connect with candidates on the go.
Newer breed of Application Tracking tools:
 Every prospective candidate has faced the nightmarish task of filling up endless form-fields while applying for a job. And even harder is the task of tracking one's application. To solve this herculean task companies are using new-aged tools like Taleo (Oracle), Tribepad, Bullhorn and Kenexa (IBM) to proactively streamline the application and tracking process.
Emphasis on the Talent Brand:
Gone are the days of the Employment Brand where companies attracted candidates towards an open position. In the current job market, it is the Talent Brand which works. It is highly specific, organic, and narrow – so that the company attracts just the right people. Companies like Futurestep and Pinstripe are helping in creating what is called a tunnel of potential candidates rather than a funnel of all and sundry.
Recruitment Process Outsourcing:  
Recruitment Process Outsourcing (RPO) is an emerging trend in the hiring market. RPO firms help the companies to find the right people for the right positions without having to build the recruitment infrastructure themselves. The companies can concentrate on their business processes leaving RPO firms like Zero Chaos, Talent Fusion and Spherion to deal with the recruitment and staffing.
Employee Referral Programmes:
Finding a suitable candidate for a particular position is a tedious process and the costs associated with external talent acquisition are also exorbitantly high. To avoid these, many companies are adopting novel methods like Employee Referral Programmes. Rather than recruiting from outside the organization, companies are trying to find suitable candidates for specific positions within it. It saves time and money. These programmes have also started allowing the employees to refer external candidates as well. Organizations also give out generous benefits, cash awards and referral bonuses to the referring employees.
Hot New Assessment Science Tools:
The tools for human assessment, personality and psychometric evaluation will never get outdated. Today's assessment tools are driven by the power of the Cloud which has given rise to hot new assessment companies like Checkster, Smarterer and SkillSurvey. They not only provide great validated tests, but also collect employee performance data so that they provide real-time feedback on the tests themselves.  
Conclusion
Given the fact that the modern generation and its requirements are completely different from its older counterparts, the use of more tech-friendly recruitment strategies is the need of the hour. These processes not only save time for both the employers and the candidates, they also facilitate an environment of quick, proper and more engaged recruitment.
* This article is written by Gaurav Das and Vishwas Vats – 1st Year MHRM(2015-2017)  
Reference Sources: www.forbes.com , www.thetalentboard.orwww.predictiveanalyticsworld.com