The Endeavour Of Success – MDI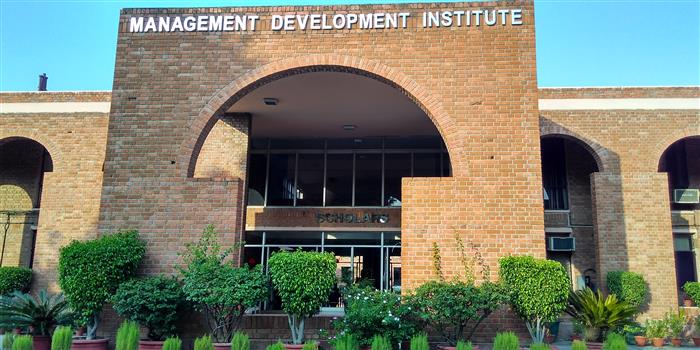 With the advent of the morning light, comes the quiet and insistent chirping of the birds and we open our eyes to the peaceful and lush surroundings that make up MDI Gurgaon. This institute is a haven of fresh air in the scorching heat of NCR region and the red buildings just add to the serenity of this place. The campus is always chirping with the sounds of students playing different sports, panic-stricken cries of students who have to meet unthinkable deadlines and mentoring sessions.
Life has taken a 360-degree turn ever since I joined this institution. It all started with the induction week where the student council gave us a taste of how our life for the next two years would be (okay only till summers). The short notice late night sessions, closed neck formals, daily news task and all the admonishing was what made our typical day. Those 14 days were just frenetic, tumultuous and just when we thought about giving up we were given a fresher's party by the seniors. Seeing all the seniors and juniors singing and dancing together at that point, in that state, suddenly induced in me a nostalgic feeling and made me realize that this bunch of people would be my family for the next two years and beyond. It has only been a month here and I already feel at home. Talking about home, three people need a special mention without whom I would have already packed my bags and taken the first train to Dehradun.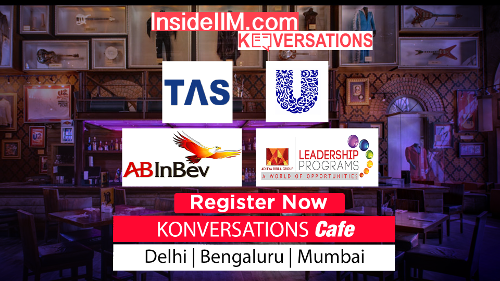 "Shreya Ghosh"- the sweet Bengali girl (doesn't really look like one with the boy cut) is my all-time saviour be it my case study, my PSP submission or anything. She is someone who is always ready to help and would go out of her way to do things for others. "Shreya Singhania"- the one with the absolute haphazard Hindi, again a Bengali, is my partner in assignment making and my late night library partner. Curse words from her mouth literally sound like a lullaby to my ears. "Richa Nassa"- the Adam Smith of our group, always seen in the mess teaching someone or the other, is my personal alarm clock. If it were not for her all my dirty clothes would still be in the laundry bag and I would have always gone to class empty stomach.
Just when we thought that life would get less frantic after the induction, we were bombarded with classes with all the incendos and competitions and club applications and assignments and case studies and summer preparations and the list goes on. The only respite between all this hustle and bustle was KOK- Kings of King- the sports tournament war among the different sections. With all the basketball, volleyball, badminton matches and especially the sledging going on, a sense of team spirit and unity can be seen all around. It amuses me how in such a short span of time people are there to take each other's back and be there like a pillar of support. This whole one month here has been a roller coaster ride with lots of ups and downs and I am really looking forward to what these two years have in store for me.
Which ABG Company and why?
Fashion is something that has always intrigued me and it would be a dream come true to work for Aditya Birla Fashion and Retail Ltd. Previously known as Pantaloons the company has always managed to capture my attention will all its brands and activities. I really relate to the way they describe fashion, "Fashion is a celebration and a joy". I have grown up wearing ABFR's brand and it would be an honour to work for it. Since my under graduation I have had a penchant for marketing and a job in ABFR with a marketing role would be