How I Ended Up In IIM Shillong
I still clearly remember the 12th May 2017; it was my 23rd birthday and my last day in VIT University. It goes without saying that it is college where people spend the best years of their life and in my case also it was no different. But that was not just it. College changed me in so many ways that I could never have been half the individual I am today if I would not have been there.
For someone who was a bookish nerd, abhorred interacting and socializing with human beings and was restricted to his comfort zone in so many ways, college came up as a wakeup call that I least expected. During school days, I hardly looked beyond performing well in academics and used to take a lot of pride in securing wonderful grades. I used to be extremely confident about my abilities as an individual but this confidence somewhere turned into arrogance. It was the same process that I followed time and again for years before life offered me the next step, college I entered college as an arrogant person who never expected any other people to perform better than him in any circumstances.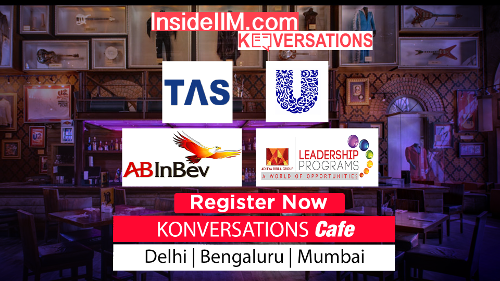 But college never turned out to be something I expected rather it was complete opposite. I was 19, super-confident, ready to meet a completely different set of people than my family and friends and exactly this was the moment which changed me forever. I was meeting people who were not only good in academics but in addition to that people were brilliant actors, wonderful guitarists, national level sports champion and numerous dancers and singers.
Initially it was hard for me to even comprehend the fact that people can succeed simultaneously in two, three or four fields because till now, my narrow-minded perception always made me believe that something like this is practically impossible. I simply thought that if I am pursuing anything besides studies it will affect my academics and that always stopped me from trying anything different.
Never ever something like this had changed my perception and beliefs; it brought a completely new challenge for me. The challenge was not just to compete with such brilliant people but to be a better individual overall, to achieve things by going beyond my comfort level.
Thus in next five years, I tried things that brought uncertainty, demanded different kind of preparation and pushed me to different unexplored levels.
The challenge that I took then is the single most significant reason of me being a part of an IIM today. It prepared me for today, by making me a better person overall on a personal as well as professional level. Looking back, I could easily see that had I not challenged myself, I would have either succumbed in CAT exam preparation or would have bottled an interview or group discussion.
I just don't myself here if I would have continued to live my life in a haze.
Aditya Birla Group:
It would be an honor to join the Aditya Birla Group after completing my post graduation from the institute. Since I have interest in strategy and consulting, I would like to join the accounts or commercial team that implements policies. It will be an excellent platform for me as a fresher and will help me improve my skill-set in numerous ways.
Adarsh Rajput
PGP 1st Year
IIM Shillong