Engineer's Day Celebrations At MYRA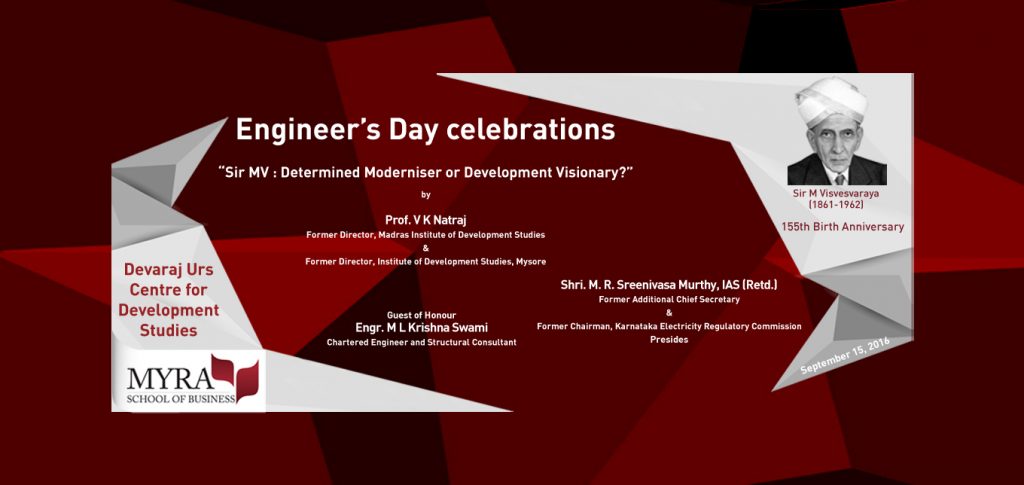 MYRA is proud to present the Engineer's day celebrations and commemorate the 155th Birth Anniversary of Sir M Visvesvaraya on September 15, 2016.
Engineers build nations. To recognize and appreciate the role of engineers, Engineer's Day is celebrated across the world. In India we celebrate it on 15th of September — the birthday of the greatest Indian Engineer, Bharat Ratna Sir M Visvesvaraya as a tribute to his contributions.
It's a matter of special pride to us Mysoreans that Sir MV is from Karnataka and served as the Dewan of Mysore State from 1912 – 1918 and was the chief engineer responsible for the construction of Krishnaraja Sagar Dam, the biggest reservoir in Asia when it was built. His contributions are legion.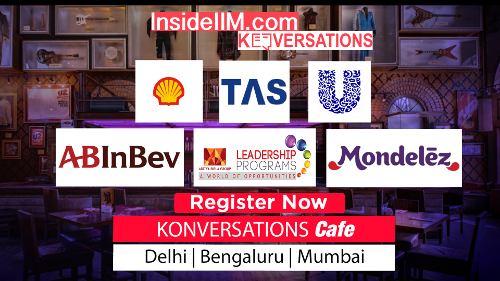 A Special Lecture on "Sir MV: Determined Moderniser or Development Visionary?" by Prof. V K Natraj, Former Director, Madras Institute of Development Studies & Former Director, Institute of Development Studies, is organized as part of the Engineer's Day celebrations.
Shri. M. R. Sreenivasa Murthy, IAS (Retd.) Former Additional Chief Secretary & Former Chairman, Karnataka Electricity Regulatory Commission will preside.Engr. M L Krishna Swami Chartered Engineer and Structural Consultant will be the Guest of Honour.
You are cordially invited to join us for the talk and the celebration.