What Dubai Malls Do To Make Shoppers Buy More – Strategy With RS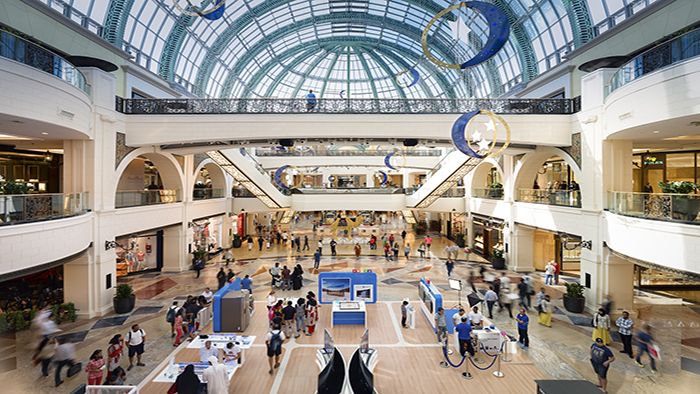 I visited Dubai recently. A visit to Dubai is incomplete without 'Mall crawling'. This is what I discovered Malls did to make shoppers buy more:
• Parking: Shoppers are so excited at the thought of shopping that they forget to make a mental note of where they have parked the car. After they have finished shopping, exhausted & enervated they walk back to their car – only to discover – much to there exasperation, that they cannot remember where they have parked the car! This causes anxiety & all the pleasure of shopping evaporates instantly.
Mall owners have built 'forced functionality' in the parking system to ensure that no matter how forgetful the family is, at least somebody would remember where the car was parked.
Research indicates that:
o Men remember alphanumerical better.
o Women remember color better.
o Children remember 'character' (a carton character) better.
Based on this insight, mall owners design parking lots embedded with these 3 cues – every parking area has a designated alphanumerical – for example P6 (Dad will remember it!); this area will be colored 'Yellow' (Mom will remember it!) & the area will have a teddy bear painted in it (Children will remember it!).
Incase dad forgets where he parked the car, Mom & Kids will remember yellow & teddy bear; if mom & dad have forgotten then kids will remember the teddy bear. This strategy ensures that families do not have to undergo the anguish of having forgotten where they parked the car!
• Children's Play Area: Children are the biggest hurdle while shopping – they get bored, tried, want to visit the rest room… the list is endless! Thus, mall owners have created a Children's Play Area where they can be 'deposited' for safekeeping under supervision and 'collected' back upon end of shopping expedition!
• Husbands 'Deposit' area: Many progressive malls have realised that next to children, men – husband / male companions are the next biggest hurdle who come in way of serious shopper! For this purpose, cafés screening football matches & serving free coffee have been created. The lady deposits the 'male companion safely in the café and then gets down to the serious job of shopping – making a note to collect him on her way back so that he can carry the shopping bags.
• Sitting Space: Shopping in malls require a shopper to walk – a lot – which tires them. To ensure that shoppers do not quit shopping due to tiredness, mall owners place sofa, chairs & benches at strategic locations so that tired and exhausted shoppers can rest to recoup their energy back! Once done then they can get back to unfinished & serious job of shopping.
• Rest Room: Shoppers while shopping may require to use rest rooms. So rest rooms are strategically located in a close vicinity – so that shoppers can refresh themselves. If unavailable then shoppers may call of their shopping expedition & head home.
• Hunger: Walking large distances in the mall also awakens hunger among the shopper. Cafeterias are placed at strategic locations to satiate hunger. In addition, every mall has Food Courts which are invariable located at the top of floor of mall or at a corner. Reason for choosing this location? Shoppers when they are hungry will trudge there way to food court – no matter where it is located. The location is chosen so that on the way the shoppers gets exposed to many more stores – mall owners hope that even this expedition may convert into sales.
• Counters for dropping of shopping bags for safe custody: Mall owners realize that a shopper will quit shopping as soon as her hands are full. So counters are strategically placed where a shopper can depot the shopping bags for safe custody & collect it back on thei way home. Many of the malls also provide a service for dropping the shopping bag to the vehicle.
• Store Placement: Complementary stores stocking complementary merchandise are placed side by side. For example, next to a store selling women fashion apparel, a store-selling accessories is strategically located. Reason? After a shopper has bought a dress she needs matching accessories to go with it and the presence of an accessory store provides just the cue for the shopper to enter the accessory store & complete her shopping.
Bottom Line: The mall owners have framed the questions correctly – 'What are the hurdles that come in the way of shoppers?' And then proceeded to remove all these hurdles. Result – they smile all the way back!
Lesson for us:
1. Identify what are the hurdles that come in the path of our customers' journey. This would entail drawing up a customer journey plan – from the time they get onboard, till they off board.
2. Ensure that every hurdle in the path of customer's journey is eliminated – result – it will create pleasurable memories among the customers. This will lead to the customers becoming your Brand Advocate giving you an untold advantage.
If you wish to be introduced to the untold benefits of Brand Advocacy then I would invite you to view my video published earlier here – 'Turning Your customers into your Brand Advocate'. It would give you practical advice on how to convert your customers into Brand Advocate – so that you too can smile all the way back!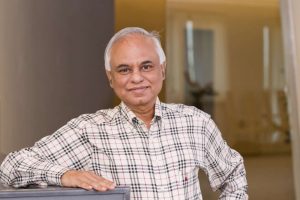 In this series, Rajesh Srivastava, Business Strategist and Visiting Faculty at IIM Indore gives you a regular dose of strategy case studies to help you think and keep you one step ahead as a professional as compared to your peers. Rajesh is an alumnus of IIM Bangalore and IIT Kanpur and has over 2 decades of experience in the FMCG industry. All previous Strategy with RS posts can be found here.