Intern with exciting Start-ups – ENTRE Fair 2013 at IIM Ahmedabad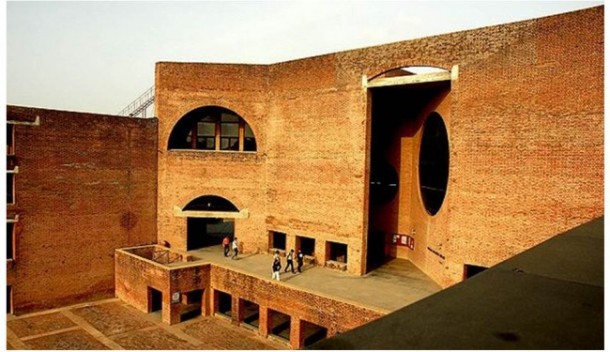 The Placement Committee of IIM Ahmedabad, in association with the Entrepreneurship Club of IIM Ahmedabad and the Centre for Innovation, Incubation and Entrepreneurship (CIIE), will be organizing 'Entre Fair' on 12th October 2013 at the IIMA campus. 'Entre Fair' is an annual event at IIM Ahmedabad which aims to provide a platform for students across the world to connect with promising start-ups and seek internship opportunities with them during the summer. By providing start-ups access to a wide talent pool, the event seeks to kindle the entrepreneurial spirit in students and help them learn about the challenges involved in setting up new ventures.
Each startup will be given an opportunity to setup a stall in order to attract students and shall be allotted a 30 minute presentation slot through the day to showcase their start‐up. In order to enable students from across the world, who could not visit the campus personally owing to multiple constraints, to participate in the 'Entre Fair' remotely, a webinar link is available at http://www.iimahd.ernet.in/entrefair/webinar
———————————-
Update – 14th October 2013
The 'Entre Fair' commenced with a Panel Discussion on the topic "Career Opportunities in Start-ups". The panelists included Mr. Anil Joshi, President – Mumbai Angels, Mr. Manish Maheshwari, MD txtweb @ Intuit Technologies, Dr. T V Rao, Chairman – T V Rao Learning Systems, Professor – IIM Ahmedabad, Mr. Sunil Parekh, Founding curator at World Economic Forum, Geneva and Mr. Dinesh Arora, MD and CEO, Sundyota Numandis Pharma, each of whom provided a diverse perspective on the topic. In the post-lunch session, each firm was provided with a 30-minute presentation slot to show-case their start-ups to students.
Many start-up firms expressed their interest in participating in the 'Entre Fair' of which 21 were shortlisted based on the sector and stage of growth. Over 300 students visited the 'Entre Fair' from more than 15 institutes across the country. These institutes include IITs, IIMs, MICA, School of Petroleum Management Gandhinagar, Silver Oak College of Engineering and Technology, BK School of Management, amongst others. Students who are part of the Exchange program at IIMA from overseas universities such as University of Bocconi, Italy, ESSEC, Paris etc. also participated in the fair.
This year's edition of the 'Entre Fair' provided the opportunity for students across the world to engage in the event online through the webinar. This initiative was very well-received with 10,957 students hailing from more than 12 countries participating in the event interactively through the webinar. These countries include India, USA, UK, France, Spain, Australia, Singapore, Germany, Kenya, Honduras, Qatar, Canada, etc. The queries raised remotely varied across a range of topics such as the nature of Indian start-up environment, impact of the economic condition on their business model, their differentiation from bigger players in the market and the key challenges faced by them in their start-up journey.
Richa Sharma, Senior Executive – Human Resources of Avhan Technologies said "The 'Entre Fair' provided a great opportunity for us to interact with talented and enthusiastic students and spread awareness about the platforms that we provide. Many students have expressed their interest topursue an internship with us, which we hope to take forward in the coming weeks. We look forward to visiting IIMA in the future as well."
Students were in-turn extremely excited at the opportunity to interact with firms. Girish, a first year PGP student at IIM Ahmedabad said "The start-up firms must be commended for their drive to make a difference and this event has given me a wonderful platform to understand a completely new career opportunity. I look forward to staying in touch with these firms and track their progress over the course of the year, to arrive at my final choice of the company."
Prof. Kirti Sharda, Placement Chairperson at IIM Ahmedabad, said "This year, the 'Entre Fair' has seen significantly higher participation from both national and international students. By enabling exploration of meaningful internship opportunities with start-ups, the event has supported the dreams of students who wish to explore entrepreneurial careers. We, at IIMA, are thankful to the start-ups, students, panelists and faculty who participated in the fair and helped make it a success."
Ms. Sruthy P Narayanan, Student Co-ordinator of Entre Fair, said "This year, the 'Entre Fair' strived to provide students with internship opportunities from start-ups across diverse sectors and at various stages of their journey. The webinar, facilitated by VMukti, helped us reach out to national and international students who could not visit the campus in person, and the nearly 11,000 hits from across geographies stand testimony to the interest in Entrepreneurship amongst students."
The firms that participated in Entre Fair 2013 include –
1. 200OK
200OK Solutions is a SharePoint consultancy services company which delivers top-notch technology solutions to diverse clients worldwide. With experienced and expert engineers in its arsenal, 200OK implements innovative solutions that help enterprises to collaborate and communicate better.
2. Alma mater Biz solutions
Founded by Mr. Sameer Aasht, an IIM-A alum, the start-up focuses on nurturing social and technology ventures.
3. Avhan Technologies
Avhan is technology development company which has built platforms and products in Customer Interaction Management (CIM). They have numerous and large installations in Enterprise and BPO industry in India, Sri Lanka, UK, etc. and some of their marquee customers are SBI Life, Metlife, Just Dial, Mahindra Holidays, etc.
4. Azilen Technologies
Azilen Technologies offers innovative products & solutions for hospitality industry with the aim of translating technologies into value creation. Azilen has pioneered digital menu technologies with sales networks in multiple countries and world's best hospitality organizations as its customers.
5. Bombay Hemp Co
India's first industrial hemp company, Bombay Hemp company works with the Indian Union and State governments to reform the agriculture industry and boost its role in the economy. They help to uplift socio-economic standards of local farmers, identify and utilize the untapped value of natural geographic advantages by studying Indian agronomics and boost ecological balance and sustainable development.
6. Buddy4study
Buddy4study aims at bridging gaps in our education system by its various initiatives such bringing all scholarship and competition opportunities in one platform, creating mentorship opportunities at school level etc.
7. Dhung
Dhung is a community of active career seekers who want to make the best career decisions in life. Dhung provides these users with tools, information and analytics that help them in making the right career decision. Dhung community can take advantage of the information shared anonymously by other users in the community.
8. eConstructionmart
The start-up serves as an Online marketplace for the construction industry, started with a vision to develop technology enabled marketplace to save time and cost.
9. Ekjaa
Ekjaa is the first organization in the world to provide Hybrid Solution with the Donate and the Lend model on the same platform in the social sector.
10. Electronics Idea Lab
The Idea Lab is a state-of-the-art infrastructure for electronics community in India. The Design Lab aims to create a world-class pay and use laboratory for carrying out all activities related to electronics development.
11. ESSMART Global
A Harvard based startup which won the Dell social innovation award, ESSMART works in last mile marketing, distribution and services of life improving essential technologies in low income households.
12. GreedyGame
GreedyGame was founded with a vision to create a less frustrating world for internet surfers and mobile app users and change the way online advertising is done. They want to deliver the brand information without disengaging the user. It blends the advertisement with the theme of the content and passes it to the user.
13. Innobytes
Innobytes is a young start-up in SCM consulting, e Commerce and IT services.
14. Kwench
Kwench is a next-generation cloud based employee engagement platform that enables companies to engage their workforce through various offerings that cater to their professional and personal needs.
15. MotherIndiaFarms
Mother India Farms is a leading producer of Organic food products in India. The company caters to the demands of international market for organic food/ ingredients.
16. Nationsroot
Nationsroot.com is a platform which shares the report card of politicians, MPs and MLAs and was created with the objective of making the voice of common man heard.
17. Peagle
Peagle operates in developing co scholastic activities in schools through its two branches: STEM (Science Technology Engineerng Maths) and Performing Arts division.
18. Printbindaas
Printbindaas is an online merchandizing platform aiming to disrupt print and merchandise procurement in India through automation.
19. Properji
Properji is combined effort of Ivy League and IIM professionals to inject trust, transparency and total professionalism in property transactions in India.
20. Smart Sample
Smart Sample provides customers opportunity to use the product before spending any money on it and enables consumers to actually experience the product before the actual purchase is made.
21. VBHC Education
VBHC is an integrated education solutions company with expertise in School development in Preparatory School and K-12 formats. VES also has expertise in curriculum development, teachers' training and creating technology solutions for schools.
—————————
This release was sent to us by the Placement Committee of IIM Ahmedabad
To read everything about IIM A click here