Entrepreneurial Experience At E-Summit'16 – Vishnu Prasad V, SJMSOM, IIT Bombay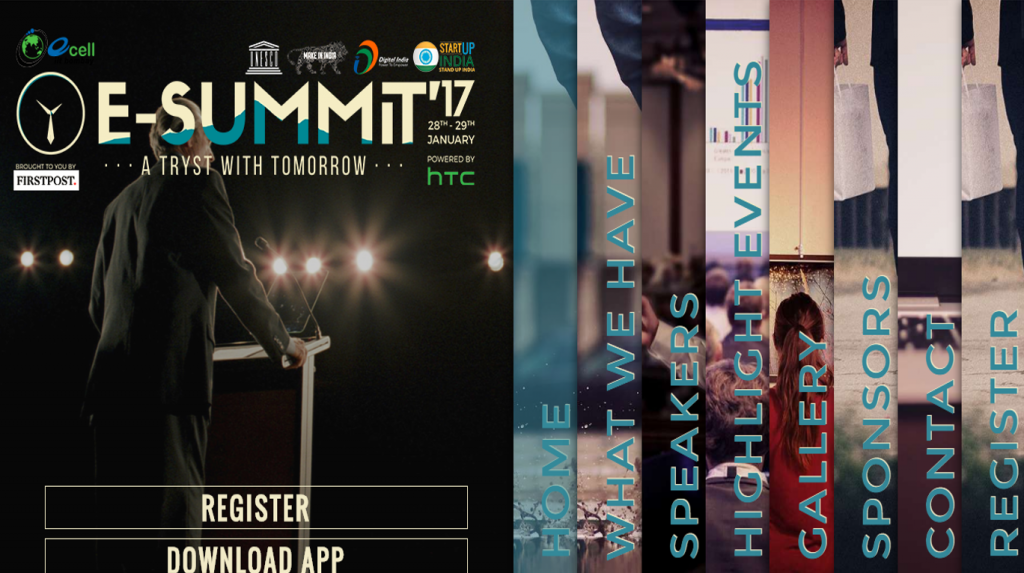 Changing screens at a single touch, scheduling journeys with a few clicks, sending messages within seconds; what was just a dream yesterday is the happening reality today. And whom should the credit go to? The two best friends, entrepreneurship and technology. Having already witness a paradigm shift in the realms of possibility, the 'miracles' that await us in upcoming times is something all of us are eager to witness. With this in mind, comes back memories of E-Summit'16.
Being a part of the coveted college representative network of E-Summit'16 of IIT B is a dream come true for every student. I have always been a part of college level events. But organising an event for E-Summit was a completely different experience. The degree of professionalism displayed by the organising team takes the event to a whole new level. Year after year, the participation from entrepreneurs and professionals increases leaps and bounds and organising teams ensure that they create a unique value for all participants. A plethora of events within E-summit such as the Business Conclave, the Ten-Minute Millionaire, and each has a different character and a well-defined purpose.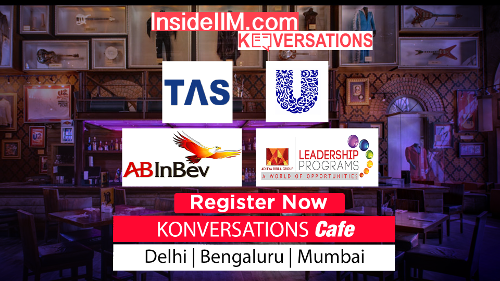 When I joined SJMSOM-IIT Bombay, I dreamed to be associated with E-Cell of IIT-Bombay. Contending through rigorous selections, I became a part of E-Club of SJMSOM and senior coordinator of E-Summit for Public Relations and Events. My task involved coordinating a team for the strategy game "Paisa Parliament" as well as an email campaign which involved coordinating with the college network. Unlike other college fests, we were given complete ownership of our tasks and were also responsible for the end-to-end execution. As part of event organising committee, I designed the strategy event and marketed the same. Very few college events give this freedom to innovate an existing flagship event. We also successfully conducted the pre-launch event "Fireside chat with Travis Kalanick (Uber CEO) and Ronnie Screwvala (UTV Founder)" and their talks were on 'how to build up on a great idea?' The event enlightened me on the increased entrepreneurial activity within a corporate setting.
I would say that E-Summit was a platform which helped me showcase the entrepreneur within myself. I learnt to take risks, showcase creativity and be an opportunist. I also had the pleasure of meeting many industrial stalwarts like Sachin Bansal, Harsh Mariwala and get leadership insights from them, as a part of the memorable E-Summit. Apart from being a coordinator, witnessing the Summit made me appreciate the tough competition that startups face for seed funding. Working in E-Summit was a dream come true for me. I gained some wonderful friends and established a few industrial contacts through the event.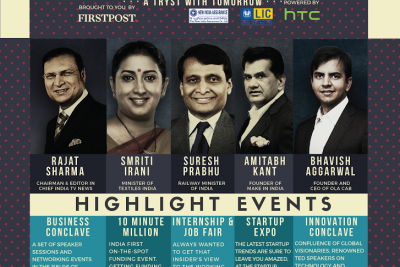 E-summit'17 themed "A tryst with tomorrow" is expected to transcend the excitement with the lineup of speakers. Mr. Amitabh Kant, CEO, Niti Aayog, Mr. Suresh Prabhu, Railway Minister and Mr. Sonam Wangchuk, Rancho aka Phunsukh Wangdu from 3 Idiots are some noteworthy speakers. True to its theme, the panel discussions would offer insights into every aspect of entrepreneurship and address the different challenges that entrepreneurs might encounter. The competitions and workshops are designed to attract students, investors, and fund seekers equally. Budding entrepreneurs would be provided various pitching platforms which give unfettered access to a broad category of investors ranging from crowd funders to venture capitalists. To conclude E-summit'17 caters to the needs of every individual with an entrepreneurial interest. Be it aspiring entrepreneurs, business owners, management professionals or just a passer-by who is enchanted by the extravagant setup.  Having shared my experience, I invite everyone to witness the much-envied E-Summit'17 as it would definitely be an enriching fun filled experience.
————-
About the Author: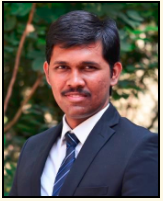 Vishnu Prasad V is a student of the Class of 2017 at Shailesh J. Mehta School of Management, IIT Bombay.