We Exist As One Big Family – Sweenal Meshram, FMS Delhi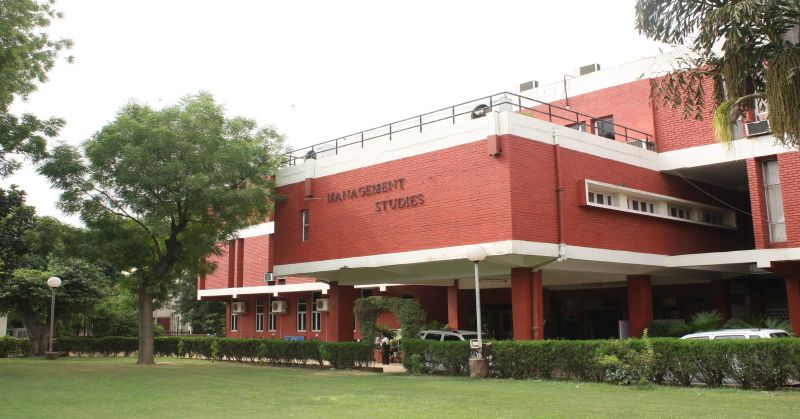 I think FMS is the most unique B-school in India as we share a very special relationship with our batch mates, seniors and faculty members. We, at FMS, don't exist as individuals. We exist together, as a batch. Our campus may be small, but this is something that has brought us even closer. We exist as one big family. We believe that everyone has its own different path to lead in life. Hence, competing between each other makes no sense. We believe in maintaining a healthy learning environment in the campus. Though we lack sophisticated infrastructure and other facilities as compared to our counterparts studying in other B-schools, we have never let this overcome our willpower and our desire to strive towards excellence.
A memorable classroom experience in my B-school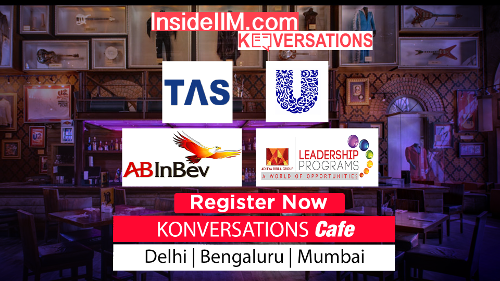 The most memorable experience at FMS for me till now has been the 'Yoga Day' function on an inaugural day. Everyone including the faculty was dressed in yoga clothes. The yoga trainer that had been called to deliver the lesson was an expert in his field and it was a delight to learn yoga from him. Seeing the dean ma'am practice yoga with us was even more inspiring. After the yoga session, the yoga trainer also delivered lessons on how to practice meditation in order to balance one's life effectively. It was a great learning experience for me.
Introducing – some of my crazy batchmates 
PRAKHAR GUPTA– Prakhar loves trekking and mountains. Whenever he gets some time off, he sets off for the mountains. During one of his adventures, he came across a mountain. In no time, he started climbing the mountain. After reaching the peak, he started to return. Only after reaching down, he realised that he had climbed such a tall mountain without any rope.
NIVEDITA SINHA– Nivedita has completed her schooling in ICSE board. At ICSE board, preparation for the 10th board exams starts from when you enter the 9th standard. Therefore, even 9th standard students are aware of what is being taught to 10th class. She was assigned as a scribe to one of her seniors studying in 10th standard. So, she went a little extra and helped her senior top the class by writing most of the answers herself.
ASHWIN SHRIVAS– Ashwin defines 'crazy'. Once on Makarsankrati day, he was flying a kite on the roof of his home. He became so engrossed in it that he unknowingly jumped from the third floor of a building to another.
JYOTSANA MAURYA– Once, her office picnic was organised at Bay of Bengal. On seeing the beach and the atmosphere there, she became so much carried away that she just into the ocean without thinking about anything else.
ABG company I would want to work for
Out of all the ABG companies, I would want to work as a manager for 'Planet Fashion'. I am passionate about fashion and hence it would be a dream come true for me to be working for Planet Fashion. With my managerial skills and knowledge, I would love to keep Indian men acquainted with the world fashion and ongoing trends in the industry globally. I want the Indian men to have access to the ever changing fashion industry and hence I would love to work for Planet Fashion.
Placement Cell FMS Delhi
Established in 1954, FMS has been a pioneer in India offering management education. FMS has the unique advantage of being a premier 'B-school' in a University milieu and in the national capital, thus offering valuable opportunities for our students in interdisciplinary learning and to undertake live projects from national/ international organisations. FMS is proud of a long list of illustrious alumni. It has rich legacy and history of producing World Class Business Leaders who are ranking stalwarts in Top MNCs across the globe.