My Experience At IIM Kashipur – Piyush Himanshu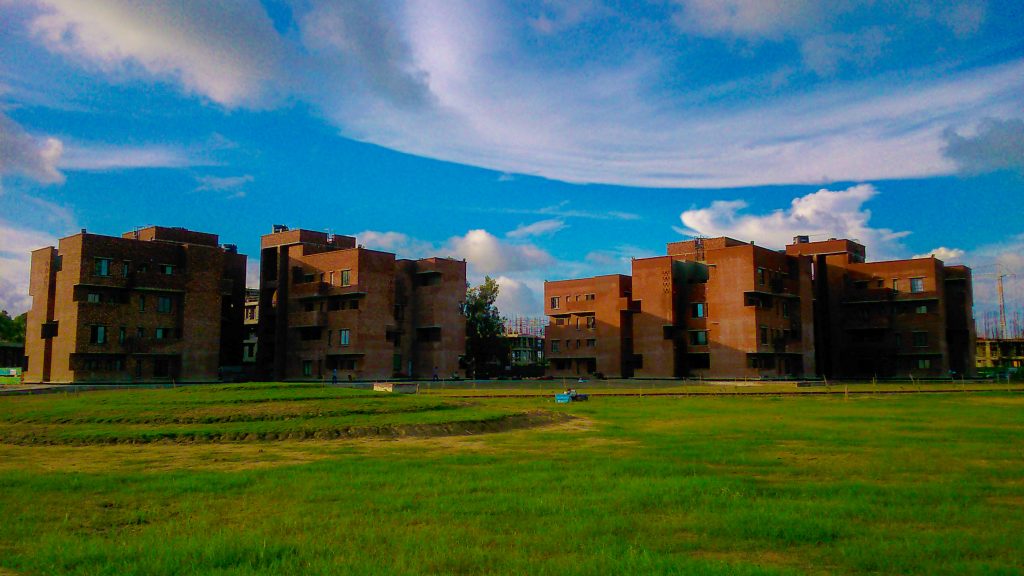 Sitting in my office, I used to think 'How would life be at an IIM?'. 'Will it show me the most exciting times of my life or will it be a roller coaster ride?' With all these questions and curiosity I prepared for my CAT exam. Finally, my hard work paid well and I entered into an IIM, the institute that makes one proud and an achiever when get selected into it. So was I. But will this proud feeling get worn out or I would rather say will this feeling will be lost due to the curriculum, well that was yet to be discovered.
It was a hot summer day the 17th of July month in the year 2017 when I entered the campus of the IIM with all my things. I was way too excited for my new journey. On the first day, I was acquainted with my batch mates who were some kind of toppers either at IITs or at some other colleges, I also met some from my own graduate college, some were my seniors at IIM and some were about to be my batchmates. I was happy to see those familiar faces. My contacts who had already completed the first year told me about the resilient atmosphere that I had to face while being in IIM. So beforehand I already had an impression what laid in front of me. But I was determined to tackle every hurdle that comes in my way because I consider it to be a dream come true to get admission into an IIM and that too in the very first attempt.
As it is said that Mumbai is the city that never sleeps, just like that the IIMs are the institutes that never sleeps. There is always something going on whether it be in the morning or at night or even at 3 am in the morning. At 11 pm, on my first day, we were about to have our first induction session with the seniors. Nobody from our first years was aware till when the meeting would be held. This was an important question for me as I am an early sleeper plus I was so exhausted from my journey to IIM. Having no choice, I walked into the meeting area to join the queue of students waiting for the seniors to come. In the induction, we were told about all the rules, regarding the consequences of missing the deadlines whether in the submission of assignments or presentations. After this, we were introduced to the various committees/clubs operating in the college. During the induction, I heard a voice in my mind that said – "surviving induction is tough", " it's a scenario where you are not allowed to sleep at all".
The days that followed went by like fast as lightning. At the end of these sessions, we first years were extremely drained off. So as to relax our mind seniors threw a freshers party which was really soothing after the exhausting sessions. But this was just the silence before the big storm. It is a fact that the education which is imparted here is one of the reasons to feel prestige about IIM. But this feeling of prestige comes at a price. On 11 August 2017, our classes began. Attendance in the lectures is the important stepping stone. The presence determines what is learnt and the more is learnt the better platform we make for ourselves. We were told not to be late at anything, 8:30 am means ones have to reach by 8:29:59 am no matter what. Even the assignments can't be copied as software detects all. The importance of class participation was felt that lead to the marking of the student in the class. Surprise quizzes do not let you be at peace. All this made a point to be mentally and physically present in the lectures.
Till now my journey in IIM has definitely being a roller coaster ride with so much going on. The curriculum and the institute trains one in achieving goals that would give a lifetime of goals and credibility. The survival may be tough but it is a blessing in disguise that pushes you through all the hurdles in recognising your passion of achieving success in the truest sense. The IIM provides a platform where you get the courage to make the dreams come true.