Experience on Student Exchange from IIM – Respect or Inferiority?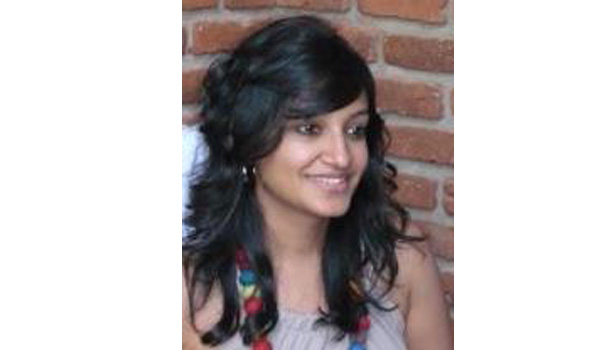 "Student Exchange – Sure enough, delightful but…"
"All my bags are packed, I'm ready to go", humming to the tune of John Denver, I walked towards immigration. The officer flipped through my crisp passport, pausing at the only stamped page with the Schengen visa. I said to myself, "Aye boss, that's my sixteen country dream….the Gondola-ride, Oktoberfest, Northern Lights, deep sea diving…" My thoughts were interrupted as the immigration officer, peering at me, questioned, "Kahan jaa rahe ho?" "France." "Kyun?" A beaming me replied, "Student Exchange Programme!"
On the orientation day as I entered the hall, I was overwhelmed by the cultural diversity of Continental Europe. While I observed the contrast between the French a la mode fashion and the traditional German lederhosen, I also appreciated the common elements that bind them together. The warm greetings, along with the appetizing delicacies prepared with the expertise of many a chef-year, made me feel that everything was impeccably carved in my welcome. My mind jolted back into reality when I saw a fellow IIM student, very unlike himself, talk to a European guy with a slight droop in the shoulders, in an overtly polite tone. This observation led to some serious self-questioning – does that droop stand for 'respect for other cultures' or is it just 'Age old sunk inferiority'? The feeling resurfaced a few weeks later when two beautiful Austrian ladies tiptoed into a party and my excited friend jumped forward to greet them, "How come you are 'late'? I thought it was an 'Indian thing'!"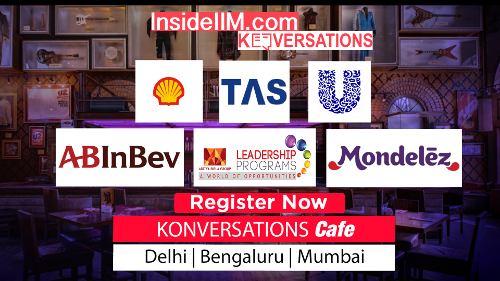 I kept pondering on these instances and many more, each buttressed the other causing uneasiness. I was perturbed not because I felt that I belong to an inferior race but because I could not validate this form of over-fascination with the west, especially in the crème de la crème of the country. My conviction was reinstated by two particular incidents. Enjoying a luncheon at an Italian restaurant in Rome, I happened to have an interesting conversation with the manager who said, "You Indians, very lucky. You have jobs and opportunities. Here, no jobs, everything so expensive. Even a public toilet costs a euro and a half." He further added, "India, China, both progressing but Chinese – work, work, work and Indians – brain and work!" The other time was when a friend from IIM was printing his CV at the library. His good-humoured Finance professor, waiting at the printer, said at a single glance of that one-pager, "Impressive! My young friend, it'll be pretty easy for you to hit it off on a Saturday night."
Having so much in our armoury, do we really need to over-dignify other races? When your childhood friend calls do you ever say "Hi, I am hanging out with a Pakistani, Nigerian or Indonesian friend."? But many of us would consciously mention "Hi, I am hanging out with a Dutch, Spanish or Austrian friend." Undoubtedly, one of the main motives of exchange is to meet people from a variety of cultures. But befriending them is one thing and putting them on a pedestal, another! Needless to say, all of us must have experienced this at a conscious or subconscious level. The dream is to uproot such 'Age old sunk inferiority' induced by a mental connect between the power wielded by the British and the western life and culture. To make this dream go further the only resort is conscious effort to project Indian culture with the caution of disgrace and the prudence of a nationalist. In that tête-à-tête with outlanders, why make the reverence visible, knowing it's unjustified? Why not derive strength from the awareness of our own cultural heritage and brand India in positive light? For this levelheadedness to sink into every Indian, the mission needs to be bolstered by the smartest 500 odd who visit the foreign land every year from the most elite B-schools in the country. We, the flag-bearers of our nation's educated class, need to break-free from these cultural shackles and be completely uninhibited in self-tuning ourselves to believe in the superiority of our own state because ultimately we will have to ham it up to awaken the youth of the entire nation.
– Shaurya Ahuja & Kanupriya Sharda
Shaurya Ahuja, currently a PGDM student at IIM Calcutta, is a Gold Medalist in Electrical and Electronics Engineering and 'All Round Achiever' from BITS Pilani, Dubai. He holds a Pre Placement Offer from A.T. Kearney Management Consulting and went to IESEG School of Management, Lille in France for Student Exchange Programme, 2011. He has always been actively involved in dramatics from acting and directing to writing. His other interests include public speaking and travelling.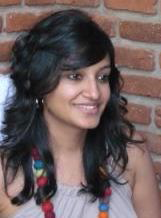 Kanupriya Sharda started her undergrad at BITS Pilani, India and moved to University of Melbourne after two years where she graduated in Electrical and Electronics Engineering. Currently an Institute Rank Holder amongst her PGDM batch at IIM Calcutta, she holds a Pre Placement Offer from the Investment Banking Division of Goldman Sachs. She went to KUL, Leuven in Belgium for Student Exchange Programme, 2011. She spends her time cooking, travelling and volunteering for the National Association for the Blind.
Acknowledgements
Special thanks to Jhankar Basu, IIM Calcutta, for his valuable editorial contribution and insightful suggestions.
We are also grateful to Neha Nair and Aparna Pillai, IIM Calcutta, for reviewing our work with encouragement.
You may also want to read :
Student Exchange Programmes in India – A primer – Top Business Schools in India (A detailed report)
Costs of a student exchange programme
Student Exchange Dilemma – Should I go for it?
Our facebook page : InsideIIM
Follow us on twitter here : @InsideIIM