The Chosen Ones At MDI

Each one of us has come to MDI with our unique set of experiences and is set to charter more new ones. During the first day of induction process at MDI, sitting nervously in the auditorium were our young faces, eager to explore what the two years would entail for us and at the same time, carrying a sweet reminiscence of our past lives. Awkward conversations with people seated adjacent to us, trying out new conversation starters, meeting the eyes of passers-by with wry smiles, a little scared by the Director's speech proclaiming an academic life full of vigour and further discussions in hushed tones. We were a bunch of strangers together on a voyage to eternal knowledge!
We were trying to establish our presence in the campus, trying to connect with the new home and making ourselves comfortable with the new way of shared living. For some, it was the first time in a hostel while some were seasoned already, for some it was the first time away from home while some had been away for as long as ten years.  Mixed batch of people – 360 chosen ones brought together to embark on a new journey.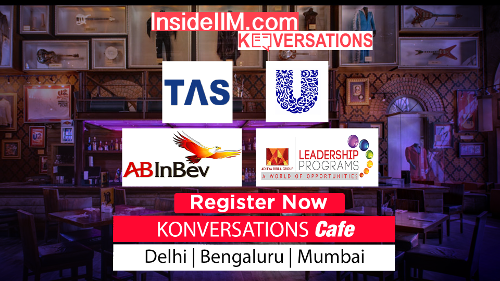 So, during the ten days of induction, our typical day at MDI started at 7 AM – to get ready for sessions starting 8:30AM, quickly winding up breakfast between 8AM-8:30AM. There used to be a mad rush of people in the mess, so not much time to pay attention to the demands of our taste buds. Then all suited up, there were academic sessions and guest lectures throughout the day till 5:30PM. Post which were the much-dreaded-then Student Council sessions that played the most significant role in getting us accustomed to the life at MDI – juggling academics, extra curriculars and sports all together. If not anything, those sessions taught us to be disciplined individuals. Not once in my life had I been so frightened of people that I strictly followed all the instructions they gave. Of course, the hidden motive was to groom us and which stood fulfilled, to quite an extent.
Initially, I was thrilled to don the formal attire, never having had the chance to wear earlier. Gradually, the thrill turned into a tired drill! Here, I even realized that even casual clothes had a separate category called "smart casuals" with not-so-casual rules as to what classified and what did not. And in a matter of days, I was accustomed to the format of closed neck formals, open neck formals and smart casuals. And the credit goes entirely to the Student Council – for hammering this into our heads by regular, stringent inspections – which has now entrenched in us irrevocably.
And by the time the induction program ended, we had developed some bonds with our fellow batchmates. Those 360 strangers were now comrades. Ready to take on the academic life at MDI. Adapting to the new pedagogy of case studies, group projects, regular assignments, quizzes has been the turning point in this one month so far. Hopefully, this too shall become a characteristic quality in us.
On another note, this situation can be very well likened to the Aditya Birla Cement Group offering – the cement. The cement, when mixed with water, solidifies and cannot be altered thereafter. It takes the form into which it is moulded and stays the same forever. Similarly, the soft skills we are learning at MDI are getting nurtured to the maximal and shall become a way of life for us. We are being moulded into professional managers and hopefully, towards the end of the tenure, we shall have irreversibly acquired the qualities. Hence, I would really like to join the Aditya Birla Cement group as it is in complete harmony with my experiences at MDI.