Experiential Learning At MICA – 6 Courses For The New Marketing Student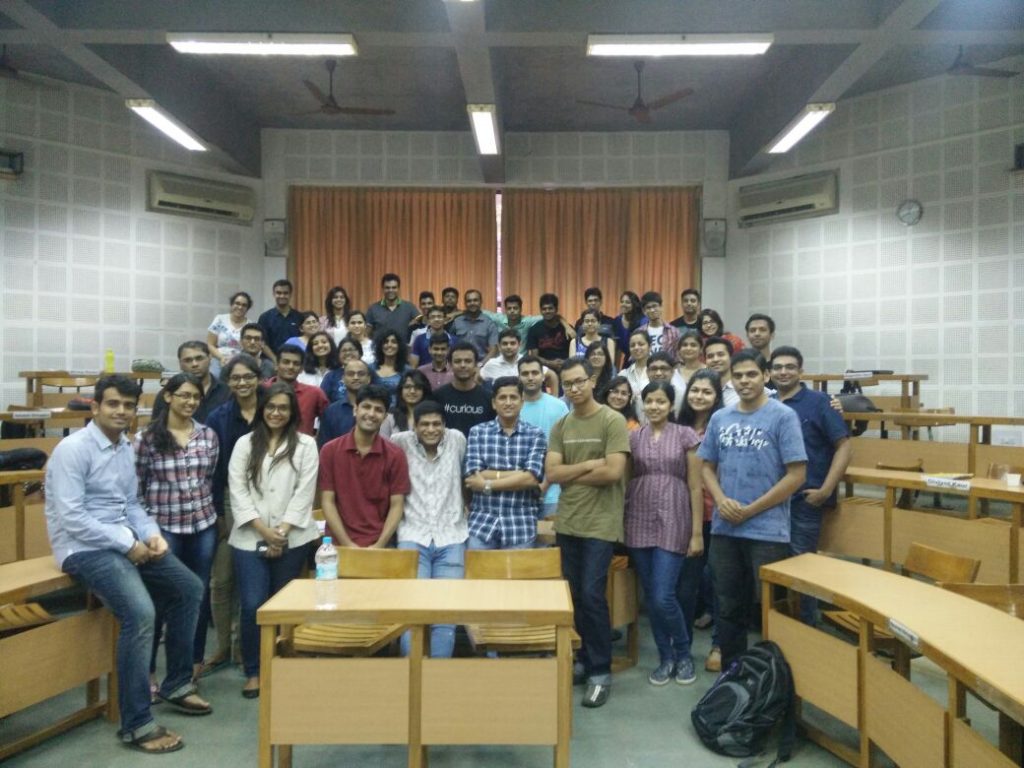 As the premier school for strategic management and communication, MICA always strives to stay relevant in terms of its curriculum. The subjects taught at MICA – right from Day 1, until the students step out into the corporate world – are tailored to help think beyond the obvious, reject pre-existing perceptions and build worldviews.
Semiotics
The course on Semiotics helps them understand that all aspects of their professional engagements – marketing, finance, retail, advertising, technology – need to be addressed as linkages within a larger discourse of social and cultural ideology. Professor Harmony Siganporia said, "I've said before, only half-facetiously, that semiotics is an extremely arrogant field of study: it thinks of itself as a master science, which seeks to locate how meaning enters (and circulates in) societies. For everyone from advertising agencies to MR organizations working on cultural research, semiotics is the buzz-word of the moment, but most practitioners don't seem to understand just how vast its ambit actually is, with its links to futurology. As a method, semiotic analysis reverses conventional ideas about consumer insight mining entirely, and this makes it a powerful tool to have in any aspiring marketer's arsenal.
In class, the endeavor is to try and ground my students in as rigorous a theoretical training as I think is necessary for them to become truly thinking – and cutting-edge – practitioners able to carry out work suffused with a semiotic sensibility."
PGP-2 student, Madhur Agarwal, was all praises for the course, stating how the knowledge of semiotic theory helped her with her assigned project during her summer internship, as her work largely revolved around insight mining and understanding consumers.
Digital Marketing and Transformation Frameworks
Every marketer in the digital age will be expected to understand what is possible, achievable, affordable and effective within the digital channels. Internet marketing is evolving into a highly specialized discipline. It shares many of the core elements found in conventional direct marketing – media, messaging, planning, database management, CRM, segmentation and fulfillment with the added twist of new technologies, tools, and techniques that deliver extended capabilities and greater business opportunities.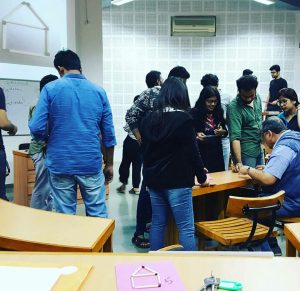 First-year student, Abhishek Paul had this to say, "The landscape of digital media is changing every day but the core rules remain the same. The fascinating discussions we have in class cement our marketing sense while updating our knowledge base regularly. Our projects and assignments also give us a deeper understanding of how things actually work."
Associate Dean and faculty for the course, Prof. Siddharth Deshmukh is excited for the endless possibilities digital marketing opens up to MICAns, "It's not about being prepared for working and living in a digitally enabled world. It's about shaping that world to suit your work and life. We are at a place where we have that choice- to shape or be shaped."
Any Body Can Draw (ABCD)
In an ABCD class you will never hear the words proportion or line quality because at MICA we strive to learn the difference between seeing and looking. ABCD or Any Body Can Draw is a session that takes the learning out of the classroom, to the green surroundings of MICA. Ask Mr. Pravin Mishra, Head of CCC, and you'll hear about the detrimental effects conventional art classes have on children who are just starting to learn how to express their creativity.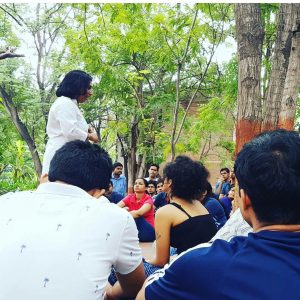 "Ask them to draw something they like, and 15/20 students will bring you the same generic scenery with triangular mountains and a winding river – and for that matter why should a mountain always be brown? Who decides?", complains Mishra.
ABCD sessions take place 2-3 times a week depending on the students' schedules. So far it has been a resounding success with even PGP students joining the CCC folk in their early morning sketching sessions.
Culture and Communication
This course attempts to disrupt the fixed understanding of culture and recast it as practices that emerge at the intersection of various socio-economic, political, and global landscapes.
You explore 'culture' as text, one that communicates the ways it has been produced, who it is meant for and how it is used.
This is further built upon in the next term where you practice this awareness of culture as text. The second part of the course situates this awareness in a series of practical encounters with cultural stereotypes and develop an applied mental tool-kit for negotiating difference both at the workplace and in everyday life.
Stuti Sethi, a student of PGP-1, describing her learning experience with great enthusiasm, says,"The Culture and Communication classroom becomes a simulated site of cultural encounters to test and develop competencies for 'reading culture'. We are introduced to 'culture' as a practice and process, especially in relation to identity. In the world of marketing, the course will help us apply these strategies in our encounters with difference."
Urban Retail Studies
The retail environment has evolved rapidly in the past few decades, with the retailing industry and its placement and design of "brick-and-mortar" locations changing with evolving demographics, shopping behavior, transportation options and a desire in recent years for more unique shopping environments.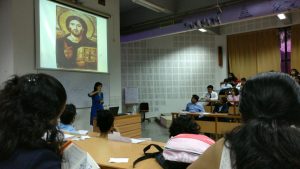 The course provides a basic understanding of the store format and how to categorize consumer behavior according to product/store categories- to eventually induce and maximize product purchase.
Mini Mathur, the professor offering this course is excited to see how students react to the subject this year, "We recently had the CEO of Walmart India drop by for a talk on campus, I thought it was really great exposure for students interested in this field. It's the perfect groundwork for my course, really!"
Services Marketing
Offered in the second term, this course focuses on the difference between the marketing of goods and marketing of services (both B2B and B2C). The course is offered by Anita Basalingappa, who believes in teaching through case studies. Every class has a designated case study pre-read, usually from Harvard Business Review, which is discussed at length in class until a solution is reached.
Frameworks like the Service Gap Model, Zone of Tolerance and the Model of Diffusion of Innovation are only some of the many theoretical concepts we are taught to use when solving business problems within case studies.
"Coming up with an idea isn't the be all and end all of a business. Services Marketing helps structure the execution of business ideas and service models, that wouldn't otherwise be accessible to us" said Abhishek Agrawal, a PGP-1 student when asked about the relevance of the course.
This is a Promoted Featured Story