'Experiential Learning' – SPJIMR Diaries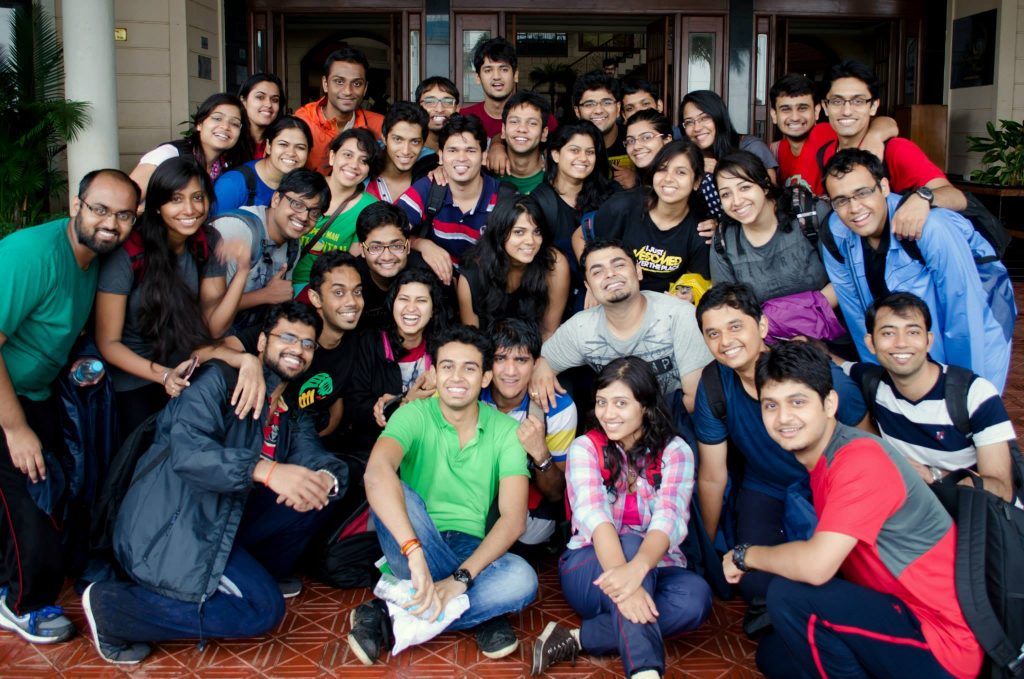 "I hear and I forget. I see and I remember. I do and I understand."
Life in a B-school is hectic. It doesn't seem like it has been just 2 months we have been here; given the number of competitions, assignments, quizzes, exams and activities we have been involved with. But it has been fun, real fun – and there's still 1 year, 10 months to go.
Before I had joined SPJIMR, I had heard that it is known for its different innovative teaching techniques. I had a lot of questions then – How creative can an MBA course get? Will management subjects be interesting for a computer engineer like me? The first thing I heard when our classes began was that our college focuses a lot on development of skills and attitude through "experiential learning" and "non-classroom teaching". That caught my attention.
We started off with a 1 month foundation course which covered the basics of a variety of subjects including economics, statistical methods, finance which were primarily designed to bring engineers and non-engineers to a common ground. To give you a taste of the managerial world, we were hammered with assignments, regular quizzes, projects and end-term exams within 1 month of joining. And then came the 4 day PG Lab to Lonavala!
The PG (Personal Growth) Lab in SPJIMR is a part of a credited course where you go to Lonavala and stay in a resort specially booked for the entire college for 4 days. The catch here is – it is not a vacation; the schedule is packed with wacky indoor and outdoor team building activities. Not going into much detail, I would say these activities include trekking, treasure hunts in the hills, outdoor team games, making crazy innovative contraptions and also organising and choreographing an entire music and dance show in a single night! And that's when I came to know the amount of talent jam-packed in the entire batch! We had scriptwriters cum guitarists, engineers cum choreographers, singers cum footballers, national level athletes, trekkers who have travelled across continents, entrepreneurs with successful start-ups, lawyers and a whole lot of multi-talented creative artists within the 230 of us. On top of that, the faculty (dean included) were a part of the entire process. By the end of 4 days, we all had discovered a lot about others as well as ourselves which we never knew before. And we were all a family.
After the PG Lab, going back to the classrooms was a bit of an anti-climax but luckily, the fun didn't stop. To give you a few examples of how our class lectures go – we have clips from "Munnabhai MBBS" and "Lagaan" shown in class mid-lectures as a part of curriculum. Our uber-cool dean always uses YouTube videos from shows like "Britain's Got Talent" to give us management learnings. It's not just that, we have movie classics like "12 Angry Men" being shown as a part of Business Communication and projects like "Go to Infiniti Mall and apply various probability distributions to the cars coming into the parking lot" as a part of Quantitative methods. Film-making and video-editing workshops are held for those interested. And then there's a whole lot of SPJIMR traditions which we, students and faculty, follow – which include a new form of acknowledging (clapping is so outdated) and a variety of other chants and war-cries.
Coming to extra-curricular activities, there are a variety of completely student driven bodies which handle new admissions, infrastructure, academic courses, competitions, events, placements and PR. This gives a taste of being a real manager and administrator in college itself. There are 3 credited courses which I think completely stand out in the curriculum – Abhyudaya, DOCC and GFT. One line on each – Abhyudaya is a year-long mentoring process for a gifted kid living in the slums of Mumbai; DOCC is a summer internship in an NGO in interior India and GFT (Global Fast Track Programme) is a 3 week course in a top international university in the 2nd year (Tepper, Darden, Purdue and Cornell for the seniors this year, can't wait!).
Being a musician myself, I am really impressed by the time and effort the college invests in bringing out the creative artist in you. The diversity in the batch is one of the biggest strengths here and the environment thus created, compels you to pick up something new and just learn. If you have the spark of creativity in you, I believe that SPJIMR is one of the best places to watch it grow and nurture into something beautiful.