Female Entrepreneurs In India – Exploring The Road Less Traveled – Shreya, IIM Rohtak
"Whatever you do, be different – that was the advice my mother gave me, and I can't think of a better advice for an entrepreneur. If you're different, you will stand out." – Anita Roddick
As rightly observed by Anita Roddick, founder of The Body Shop and a mother herself, "In order to live a life with a tale worth telling, we must do something that distinguishes us from the rest." Nothing can be truer for a female entrepreneur in India in this day and age. Be it fashion, technology, travel, e-commerce, education, retail or anything and everything under the sun, women are taking the bull by its horns and making a name for themselves forthrightly. They are combating social norms, making a difference with their ideas, and seeking solutions to problems in their own unique way. And one has to admit that these young entrepreneurs are doing exceptionally well.
Women today have come a long way, from being seen in the traditional role of homemakers to helming their own startup ecosystems. With the startup friendly environment currently prevalent in our country with initiatives like "Startup India, Standup India" and "Mahila E-HAAT", the spirit of entrepreneurship is thriving in India and has been a blessing for female entrepreneurs trying to make their mark.
Falguni Nayyar, an IIM Ahmedabad graduate, is the founder and CEO of "Nykaa.com", a beauty and wellness e-commerce site which serves as a premier platform for women. With her plans for the company ranging from retail partnerships with  the world's top notch personal care corporations like Unilever, P&G, LÓreal to expansion into  new technologies, mobile app and physical stores, she is an inspiring woman who has excelled in every venture. Then there's Gurleen Kaur, founder and CEO of "Hareepatti", a firm that deals in financial advisory services. As an IMT Ghaziabad graduate and a Certified Financial Planner with vast experience and impeccable communication skills, she has imparted financial literacy to thousands of people.
Co-founder of InstaScribe and Pothi.com, an alumnus of IIM Lucknow and an avid writer herself, Jaya Jha helps budding writers bring their works to printed reality and enable the creation of e-books in various formats. Neeru Sharma, a Carnegie Mellon graduate, is the co-founder of one of India's leading e-commerce portals – "Infibeam.com", a conglomerate involved in online retailing, e-commerce software and internet services. Co-founder and CMO at "Shopclues.com", Radhika Ghai Aggarwal holds an MBA degree from Washington University and helms India's first and largest fully managed marketplace "Shopclues.com". Offering pet furnitures, toys, spa products, accessories and edibles, "Heads Up For Tails" was founded by Rashi Narang, an ex-HR Manager and an alumunus of London School of Economics.
Taking these examples into consideration, it may safely be assumed that there is a correlation between the success of these women and their management degrees. An MBA education helps provide the skills necessary for changing the perspective and shaping ideas, facilitates building large social networks, and securing the seed fund for trailblazing ideas. But it is the resilience, passion and commitment of these women trying to make their mark in the startup ecosystem which act as the driving force behind their success. This may also be assumed to have a Domino Effect as one successful woman often inspires others to follow suit. The current Indian market and government policies are acting as a springboard for entrepreneurs and it won't be surprising if we see a larger number of exceptional women embarking on their entrepreneurial journey and going the Robert Frost way.
———–
About the Author: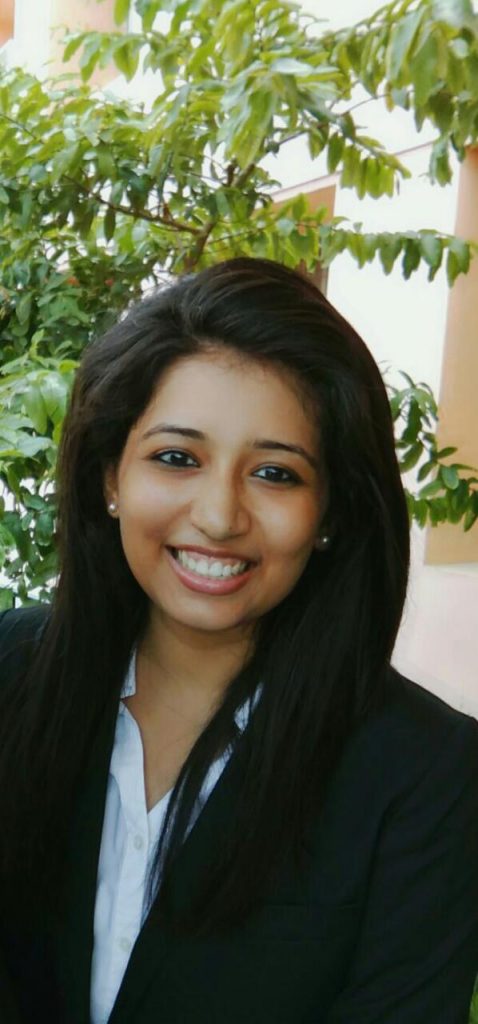 Shreya Sankhla is a first year student at IIM Rohtak. An electrical engineer from MBM college, JNVU, Jodhpur, she is also a member of Public Relations Cell at IIM Rohtak.