Familiar Strangers – A Birth Of New Things At IIFT Delhi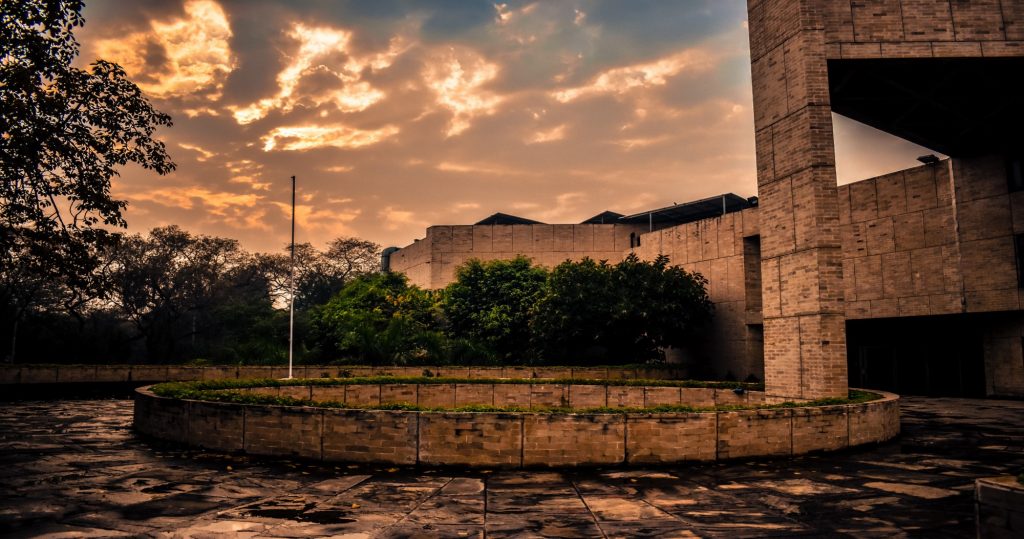 Time just flows by in a blink if u have not lived it well and yet, for some others, it is enough to be worth reminiscing. Well, as for me, this year has set me off with some remarkable yet distinctive changes in my set routine. With me finding time for procrastination amidst exams to me being punctual to my classes at IIFT. With me parting ways from some good people on one hand while meeting some other good people on the other.
Here is a start of new beginning, a lifetime of stories in an old hostel. Two weeks. One lonely foyer. Three strangers. Aroma of homemade food.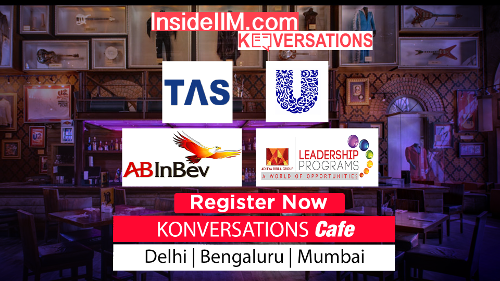 Somewhere between the formal greetings and the forced desire for merriment, in the late night coffee from Nescafe, consumption of breakfast and lunch from the same plate in the mess to get an evasion from a long queue during sessions has brought people together, the laugh we shared over silly crushes and the recklessly misused interpretations of preferences. There was the time when we got surprised at the possibility of the existence of 'chamber of secrets' and 'wings of wisdom' in IIFT. also somewhere in the phobia of lizard entrance from balcony, in ordering and selecting dresses for fresher, and in helping in finding blind date, in doing a treasure hunt to get to know about the campus. somewhere in dancing together without wearing shoes on floor and in overthinking and getting tensed about placements and then cracking poor jokes to calm down the environment. In deciding the time to clean up the room and then again messing up around then shouting and blaming each other for creating unnecessary mess.
Somewhere in the rapidly depleting all the edible items which were brought from home for midnight craving, in awakening up each other for morning classes by saying open your eyes look into the sun as the new day rises, there were days when we used to wake up till 4 am in the morning then we used to sleep for 3 hours and then we had to get up for morning lecture because nobody can afford missing classes.
We used to prepare late night assignments, that's how the college became a home too. Somewhere in the accidental brushes against the doors and the murmurs that followed 'shhhhh'. In switching on the lights while others trying to lend themselves in a dream of fairyland, in the midnight singing competition that we usually sing in completely out of tone and the country that came out naturally while singing, the city of stars are you shining just for me?The city of starst, here's so much that I can't see who knows? lalaland.
Somewhere in reminding each other the deadline of submission of EOI and scolding each other when one fails to submit on the time. somewhere in sharing food, clothes and bed of each other also in the new entrances and the added words to the existing whirlpool of conversations, somewhere in sharing of hot cup of tea and in the smile of stranger and in informality of that smile. somewhere in sharing memories, experiences and opinions and helping each other. somewhere in walking next to the door and walking a mile. Somewhere in asking roomie to fill the water bottle from the water cooler on the ground floor and she simply refuses to do so then in finding last drop of water from water bottle.
When we try to make an attempt to forget about the next morning class. in the late night gossip which never ends tirelessly, in late night walking in the corridor and in using floor as a bed and lap of each other as a bedsheet, in doing struggles to figure out where to look at while being in front of camera. nobody is on the same wavelength still trying to make each other comfortable, helping in building each other as a stronger and confident one. somewhere in the noise, I found a voice that was theirs as much as mine. a waterfall of slitted memories, a curtain of silent sighs, a window of convoluted dreams, all rest on this room's wall.
It's a birth of new things in the old hostel at IIFT.
——————————————————————————————————————————————————————
ABG Company:
It is my dream company. It is anchored by an extraordinary force of over 120,000 employees, belonging to 42 different nationalities. I would like to work for Idea Cellular Ltd, because I have a knowledge of network and in communication part and also I am learning managerial skills too, I can communicate well and understand my responsibility very well and I will be more efficient and will be doing great work for the growth of company as well as for an individual growth.