Famous MBAs Who Gave Up The Mainstream To Pursue Their Dreams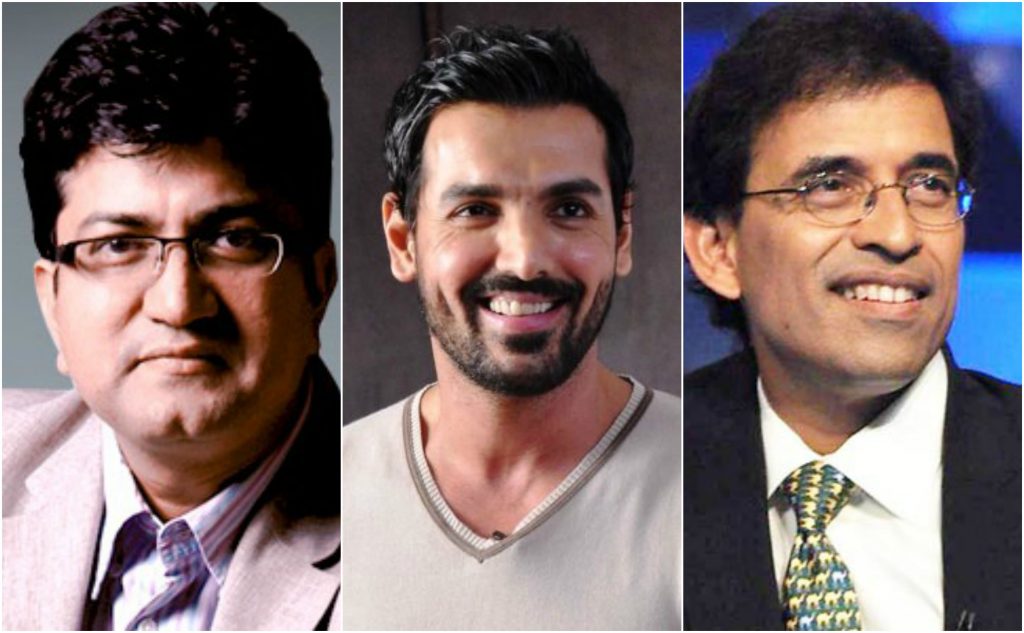 "The only way to do great work is to love what you do".
— Steve Jobs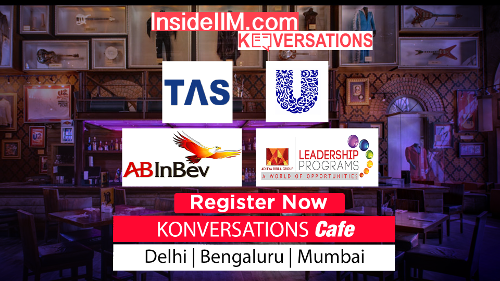 Most of the MBA aspirants in India eye the best b-schools hoping to nurture themselves into big corporate leaders, entrepreneurs, CEOs etc. wanting to be rich, famous, powerful and impactful. Eventually, some of these aspirants would make it as well. A majority of big corporations in the world are headed by MBAs and there is no doubt that the presence of these individuals is a big asset for any company. However, there are a few individuals who chose to walk on a different path, chase their dreams their own way, and risk their successful careers to walk on paths less travelled.
Prasoon Joshi did his MBA from IMT Ghaziabad. He is a famous lyricist, writer and marketer. He has been awarded the Filmfare award, National film award and Padma Shri etc. He got his first book published when he was just 17 years old. His father was a civil servant and his mother a lecturer in political science. He is the CEO of McCann World Group India.
Dos for people who want to follow in his footsteps:
After getting a chance one must go ahead with the subject of one's interest in early phases of life, as it's good to start early and establish oneself on a foundation which is built in those tender years. One can take more risk if one is from an affluent family as one need not be worried about fulfilling his basic necessities. He marched ahead in the sphere of marketing despite being a writer. Never let your degree go in vain!
Don'ts for the ones who choose to follow him:
Never take an unplanned risk. Make sure you are financially secure before going ahead with 'something different' as if it doesn't work the way you wanted; you may be left with nothing. Not everyone who wants to be Prasoon would be one! Destiny plays an important role and being a dreamer may turn out unrealistic and immature. Begin your passion as a hobby and don't turn it into a full-fledged career until you are well established in it.
Harsha Bhogle is a cricket commentator, TV anchor and columnist who did MBA from IIM Ahmedabad and schooling from Hyderabad Public School. Both his parents were professors. He started his career as a commentator at an age of 19 years. He married his classmate from IIM A, together they run a sports-related consultancy firm.
Dos for people who want to follow in his footsteps:
Like Prasoon, Harsha too started pursuit of fulfilling dreams as a teenager. The Early beginning takes you ahead of those who struggle to make their way in life. Being schooled at an acclaimed institution gives an edge over others; one must make the best use of it as your institute will create a perception about you. He married his classmate from IIM A who now assists him in chasing his dreams further. It's always better to get a like-minded and reliable person as a spouse; a lot can be achieved when two people come together.
Dont's for the ones who choose to follow him:
Be careful of not letting in a 'wrong person' in your life! Harsha's life partner was earning well too, it placed him in a stronger position. He could invest in his business and pursue his dreams, as he had a 'strong helping hand'. MBA aspirants who wish to be like him must think over it. Getting success is not a matter of a few years of efforts; one has to be disciplined and consistent whole life. One must not think of changing one's field or moving in another direction after putting a step forward. Many students in India are made to think by their parents, peers and coaching institutes that success in life all about getting good marks and performing well in exams, it's much more than that! Though Harsha was a brilliant student, he tried something moving out of his comfort zone.
John Abraham is among India's most successful male models and actors. He did his MBA from NMIMS, Mumbai. He is believed to be one of India's most 'desired men' known for having a huge women fan following.
Dos for people who want to follow in his footsteps:
Discipline and commitment are essential ingredients of success. He has been regularly doing workouts in gyms for more than two decades now. Move step by step rather than taking a giant leap. John started bodybuilding when he was in college, moved on to modelling after that and used his successful modelling career to become an actor; he then became a film producer and eventually a businessman. He has been apparently successful in all these areas. Use success to get more success. Money can be wisely invested to generate more money and an effective self-management can regulate life.
Don'ts for the ones who choose to follow him:
Don't let breakups and relationships ruin your career. John and Bipasha as a couple were highly talked about. They did not marry but never let their breakup or relationship hamper their careers. 'Don't stereotype people'. Actors are believed to be attractive and dumb, John is an exception. John is vegetarian and a well-qualified individual in a profession where people are unlike him. Never ignore the nation and society. John has been volunteering for organisations like PETA, UNHCR India etc.
There are many prominent personalities like Chetan Bhagat, Anish Tripathi, Gayatri Ganjawala, Mallika Sarabhai and Sachin Pilot to name a few who have given up the mainstream to pursue their dreams. It's dreams which turn into reality, one must dream big and work hard in a disciplined way to achieve those dreams. Every individual has a different circumstance, status and capabilities but he must never belittle his ambition and must think differently to make a difference.
"Shoot for the moon. Even if you miss, you'll land among the stars."
― Norman Vincent Peale
Pranjal Joshi
Pranjal Joshi is a Software Engineer who did his MBA from IMT Ghaziabad. He has been passionately writing articles, blogs, essays etc. for different magazines, websites, newspapers and portals for more than a decade. His areas of interest include politics, social causes, sports, current affairs, spirituality and general issues etc. He loves to express himself as a public speaker and is a prolific writer. He substantiates his writings by means of constructive criticism and satire, he is well-known for his ability to express the truth seamlessly, his thought provoking ways of judging and explaining characters and situations enlightens the audience. Pranjal loves to travel and socialise and is an avid art lover. Give your feedback to the writer at pranjal280@gmail.com