A Feeling That Cannot Be Described – IIFT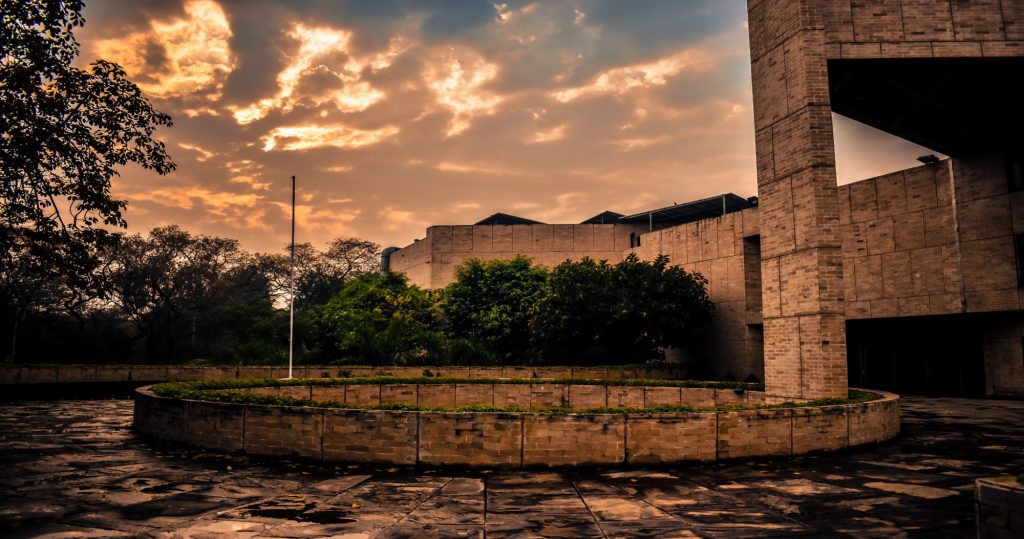 Doing an MBA from one of the top b-schools was an esteemed dream which did come true when I got admission into IIFT, Delhi after passing an elaborate written test, followed by exhaustive Group discussion and personal interview processes. Come the start of my new journey, I was greeted by the gruelling hot weather as soon as I landed in Delhi. Excited to view the campus for the first time, I boarded my Uber. Humming "badal pe paon hain" in my mind, I entered the campus and was greeted by The "Wings of Wisdom". The man with feathers and a book on one hand and a pen on the other, has cemented itself as the perennial symbol of IIFT. He is the symbol of Knowledge which inspires us to scale new heights. He inspires us to propel the wings to our aspirations and ignite the flames of wisdom. The bricks on the floor leading to his feet have words and symbols of various languages inscribed in them, signifying the inclusion of knowledge sources from around the world. I stood there in awe for some time, contemplating my life in the coming two years. The 'Wings of Wisdom' stands at the center of a circular roof famously known as the The Top of the World. TOW is not a place, it's a feeling which cannot be described. It is the place to be, at night 3 ams, to enjoy the cool breeze flowing through your hair. It's the place where you can be high, on life. Broadening the perspective, it can be said that it provides us with a wider and global view of our b-school. After spending a couple of minutes in this lap of serenity, I headed towards the Old Hostel (OH). I was initially cribbing about the fact that I'll have to live with two complete strangers in the same room as I was unaware of upcoming some of the most amazing times ever. The campus of IIFT though small helps us connect more to our batchmates as well as seniors.
——————————————————————————————————————————————————————
Aditya Birla company I'm interested in working at :-
Amongst all the ABG companies, I would like to work for Hindalco. Being a chemical engineer myself, I believe that I'm aware of the manufacturing processes they employ, implying I get to apply my technical edge to the company as well. This enhances my decision making process in the company, compelling me to perform in challenging environments at the same time. Aditya Birla group gives people the opportunity to grow and self-develop, is employee oriented and focuses on continuous learning. The positive view of the management is something I look forward to imbibe.