Final Placements – Class Of 2017 – FMS Delhi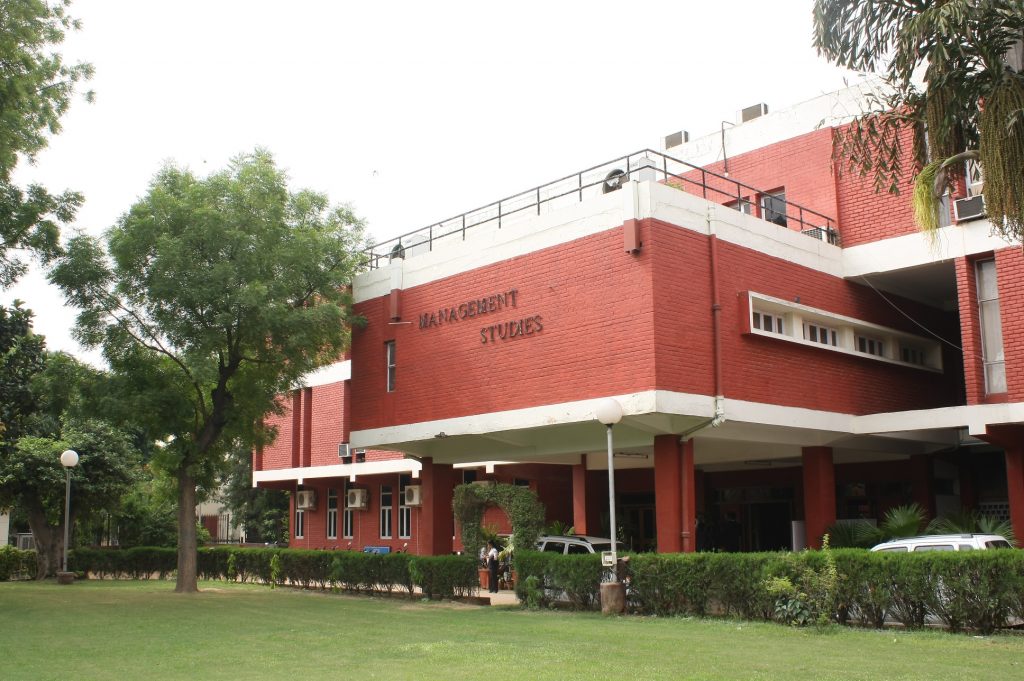 Highlights as per the report:
FMS Delhi once again crossed the barrier of INR 20 LPA in both average and median compensation offered to its students
224 offers made by 81 companies
Highest Domestic CTC – INR 54.3 LPA
Highest Overseas CTC – $150,000
Average CTC – INR 20.6 LPA
Median CTC – INR 20.0 LPA
Average CTC (Top 50%) – INR 26.4 LPA
Average CTC (Top 30%) – INR 29.8 LPA
Average CTC (Lateral Candidates) – INR 24.8 LPA
40 new recruiters
50% increase in offers in E-Comm/IT/Ops from 2016
30% of the batch placed in Sales & Marketing roles
International opportunities were offered by 5 firms
Largest recruiters at FMS include Accenture Strategy(10), EY Consulting (10), Capgemini (9), Amazon (8) and Reliance (6)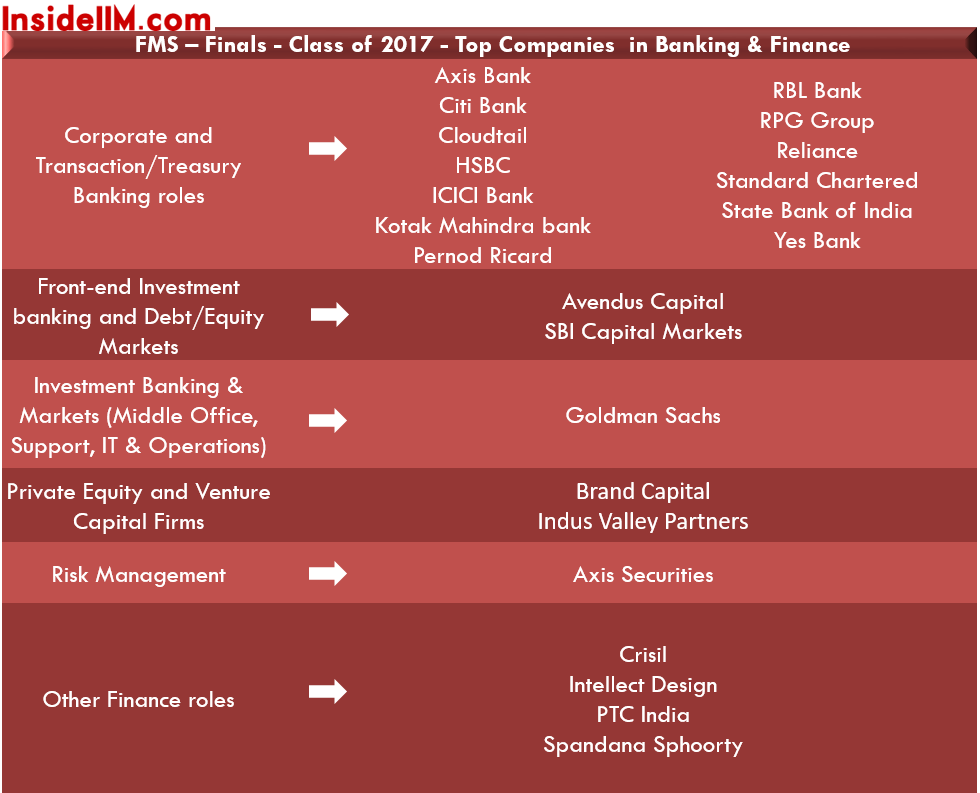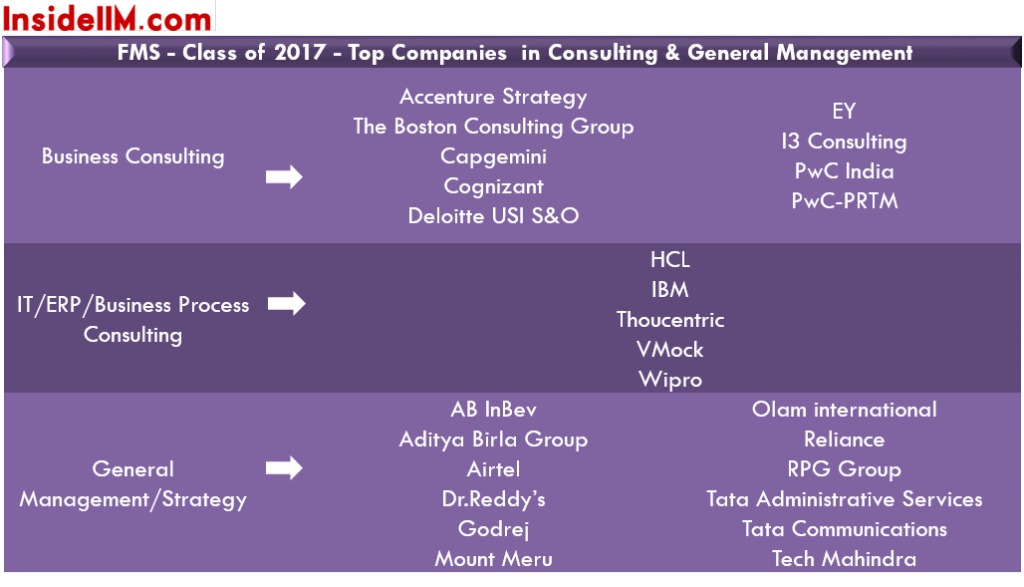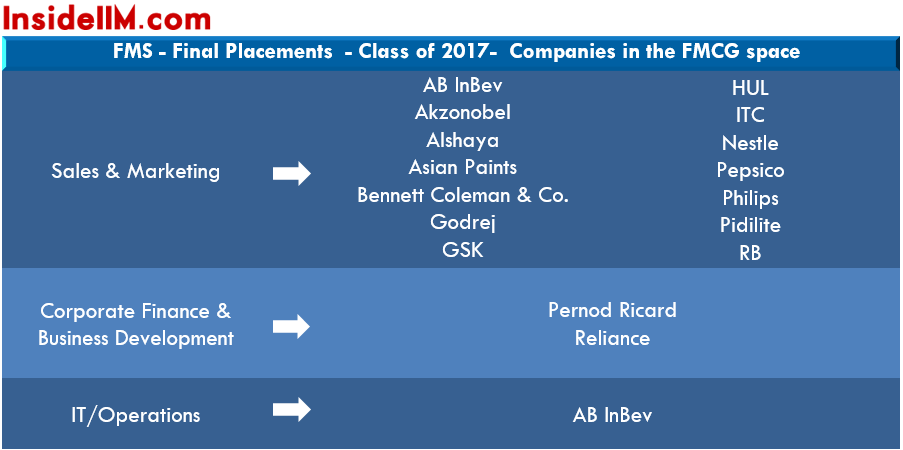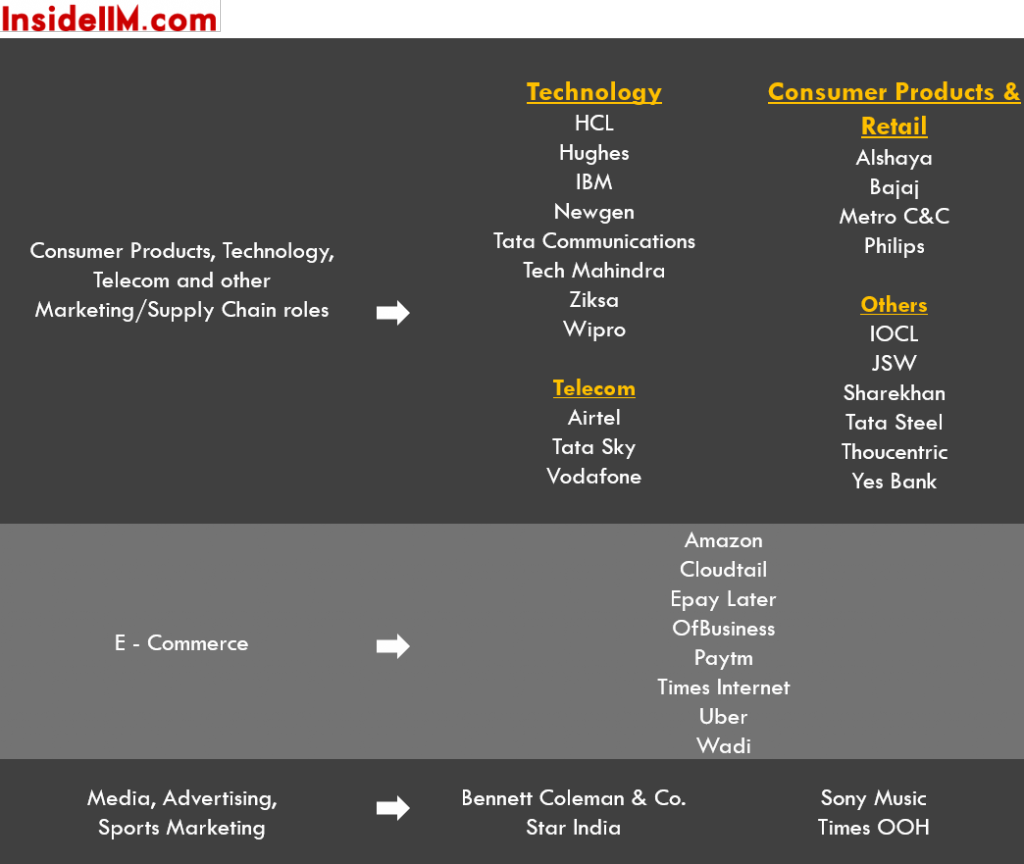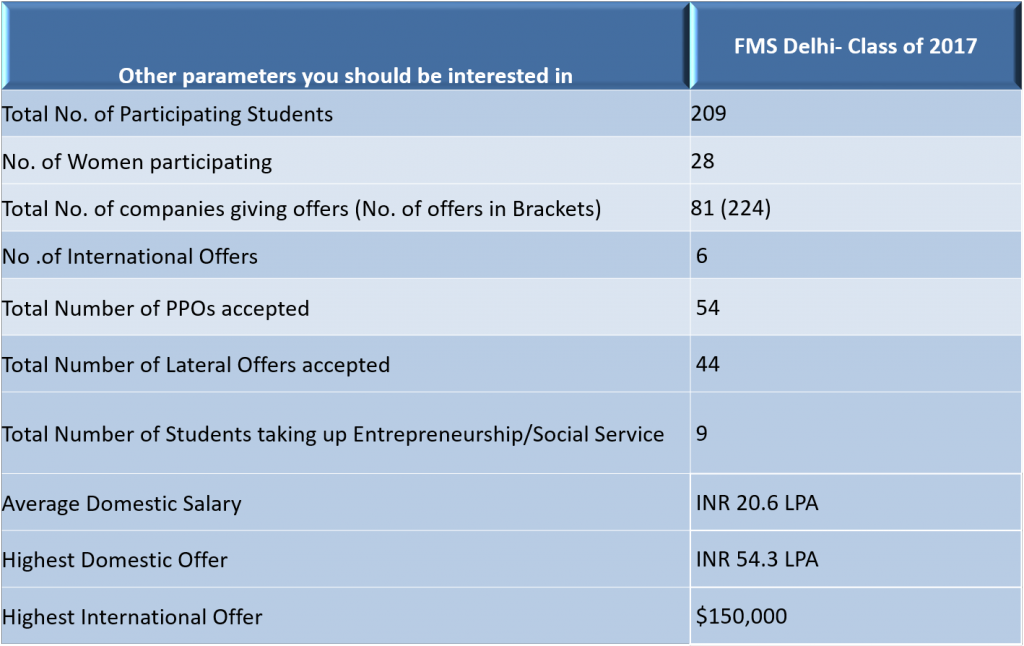 Placement Cell FMS Delhi
Established in 1954, FMS has been a pioneer in India offering management education. FMS has the unique advantage of being a premier 'B-school' in a University milieu and in the national capital, thus offering valuable opportunities for our students in interdisciplinary learning and to undertake live projects from national/ international organisations. FMS is proud of a long list of illustrious alumni. It has rich legacy and history of producing World Class Business Leaders who are ranking stalwarts in Top MNCs across the globe.