Final Placements – Class Of 2017 – IIM Ahmedabad – Unverified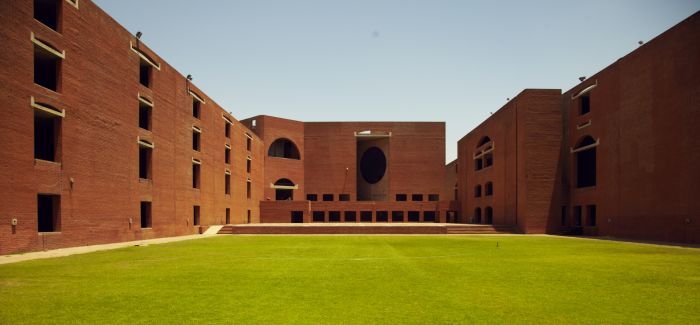 Highlights as seen in the Press Release:
More than 30 firms hired from diverse sectors such as technology, consulting, pharmaceuticals, and analytics.
110 dream applications this year.
More than 40 new companies recruited from the campus and more than 100 firms participated in the placement process.
Amazon was the top recruiter. (with 18 offers)
7 students opted out of the placement process to work on their own ventures under the guidance of Centre for Innovation, Incubation and Entrepreneurship (CIIE), IIM Ahmedabad.
The above table represents an amazing line up of banking and finance companies offering roles across investment banking as well as Financial services and Insurance. Key Insight: Goldman Sachs was one of the top recruiters under this sector with 9 offers.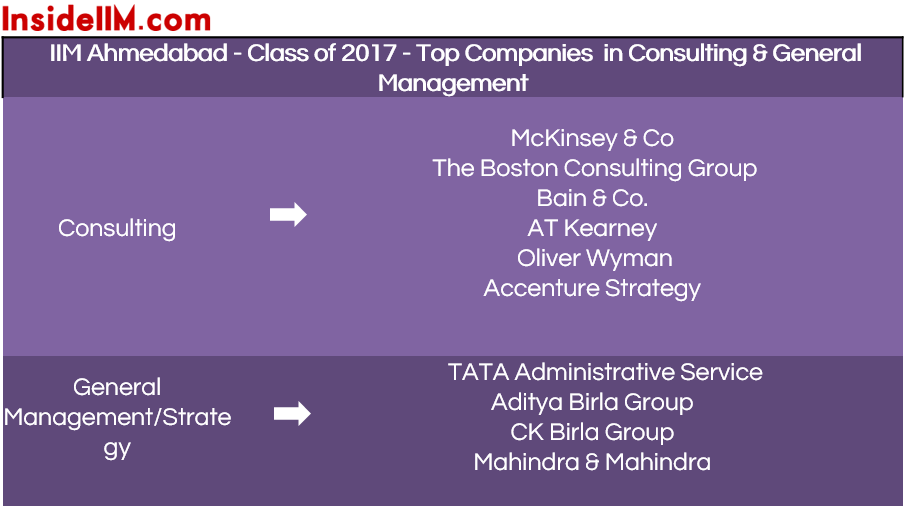 Yet again, an impressive lineup of companies under Consulting and General Management. Year after year, these top companies come to IIM Ahmedabad to recruit one of the finest students present in India. Key Insight: McKinsey & Co was the top recruiter under Consulting with 15 offers. And TAS was the top recruiter under General Management with 10 offers.

FMCG sector offers were made for Sales and Marketing. Key Insight: HUL was the top recruiter under Consumer Goods with 7 offers.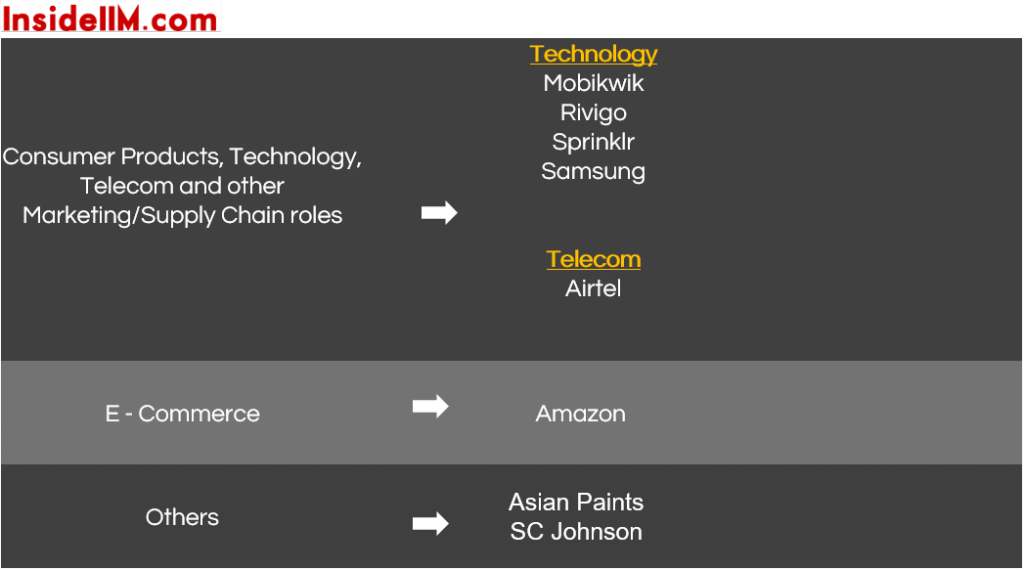 Other Sales and Marketing, Consumer Tech and Telecom offers were made by Airtel, Samsung, MobiKwin and more. Key Insight: Top recruiter under Tech was Sprinklr with 9 offers.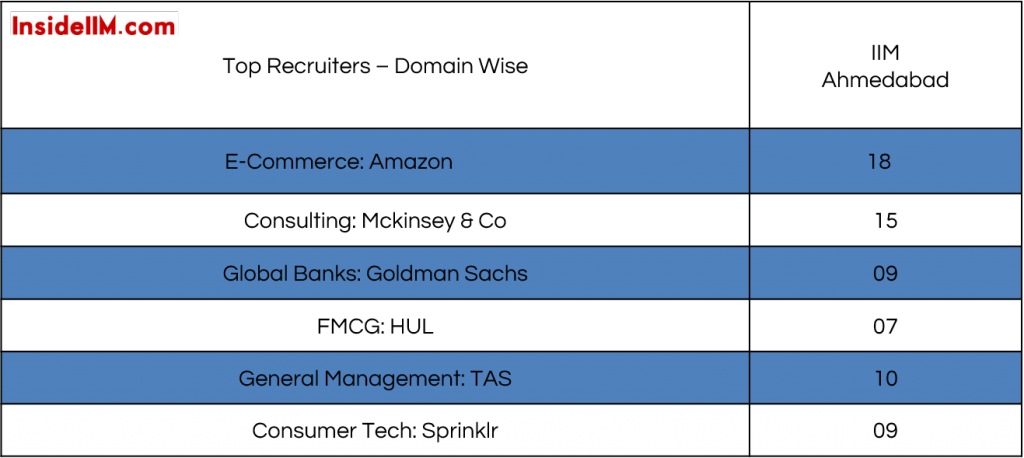 That's 68 students recruited by just 6 companies!
Also, even though, HUL was the top recruiter under FMCG – Sales and Marketing; P&G, SC Johnson, and Samsung followed with 6 offers EACH under Sales and Marketing. So that's 86 students recruited by just 9 firms!
In case you wish to point out anomalies in the report, do write to us at editor(at)insideiim(dot)com. We will try to clarify it with the placement committee/company. Anonymity will be ensured.
Final Placement Reports for Class of 2017, can be found here.