Final Placements – Class Of 2017 – NMIMS Mumbai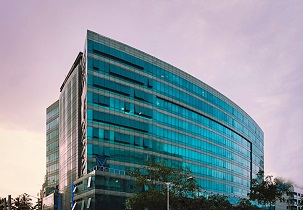 Highlights as per the placement report:
Flagship MBA (522 students) & MBA HR (65 students) totalling 587 students participated in the Final Placement Process
Flagship MBA Program:
Highest Salary: INR 34.11 LPA
Average Salary INR  17.58 LPA
Average of Top 50: INR 26.5 LPA
Average of Top 120: INR 23.4 LPA
MBA HR Program:
Highest salary: INR 17 LPA
Average Salary INR 13.57 LPA
In all 176 companies participated out of which 70 were new recruiters.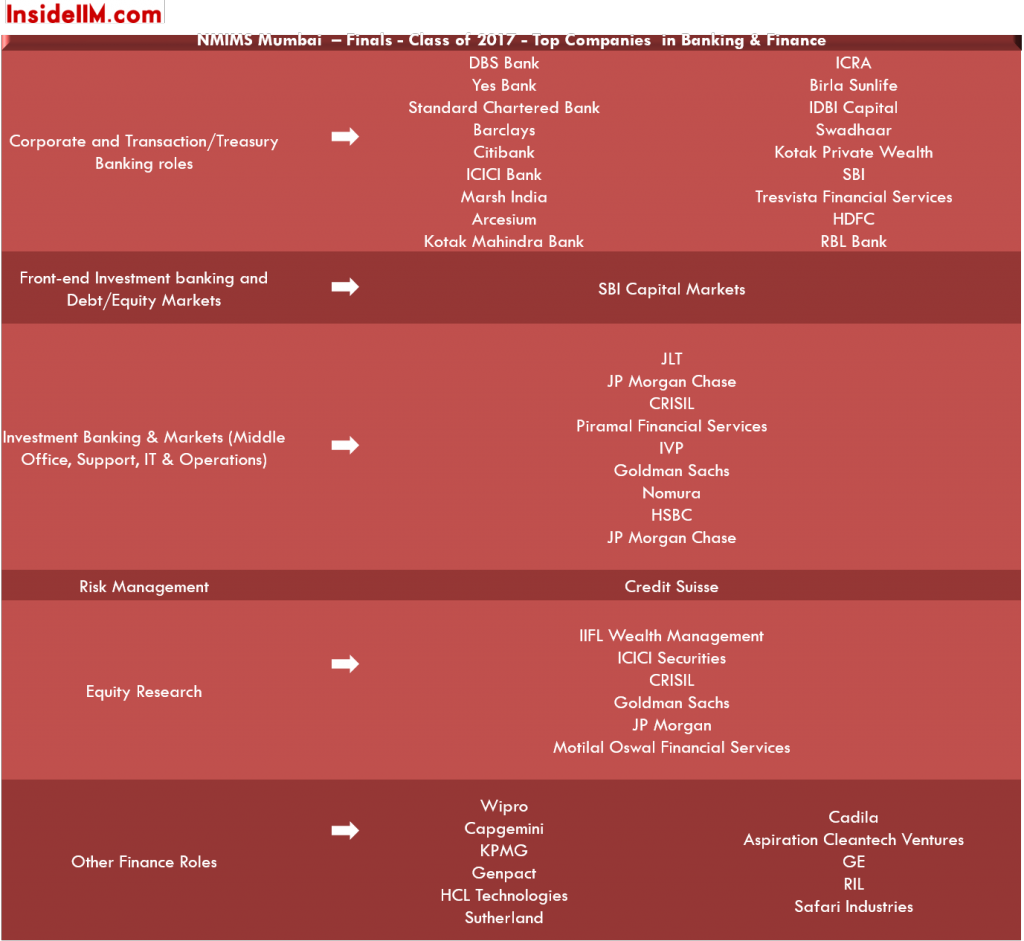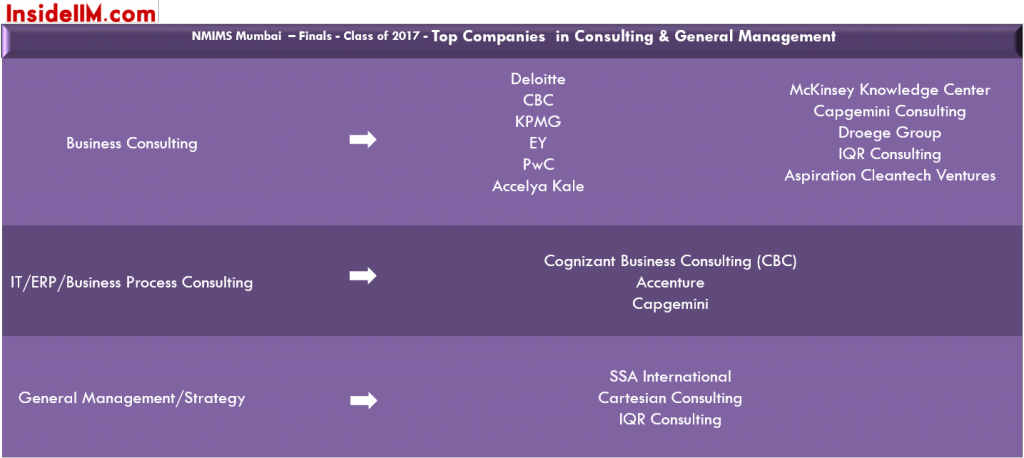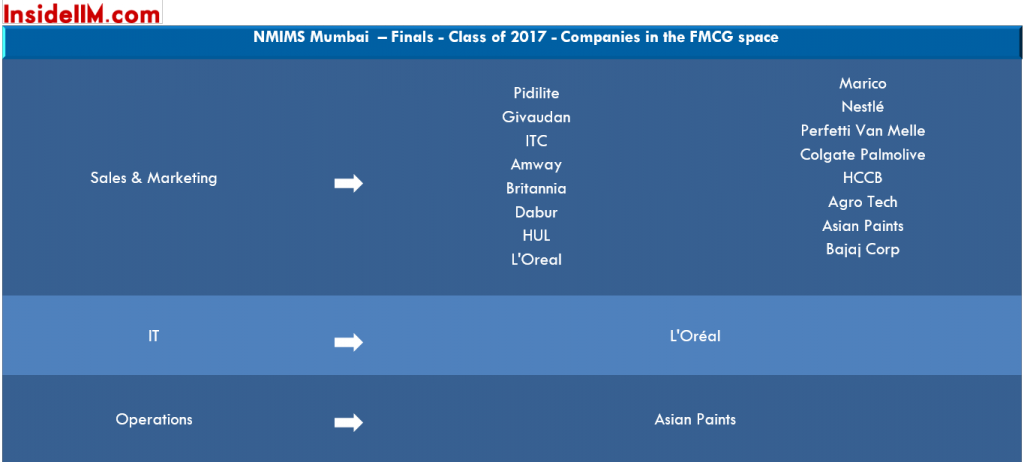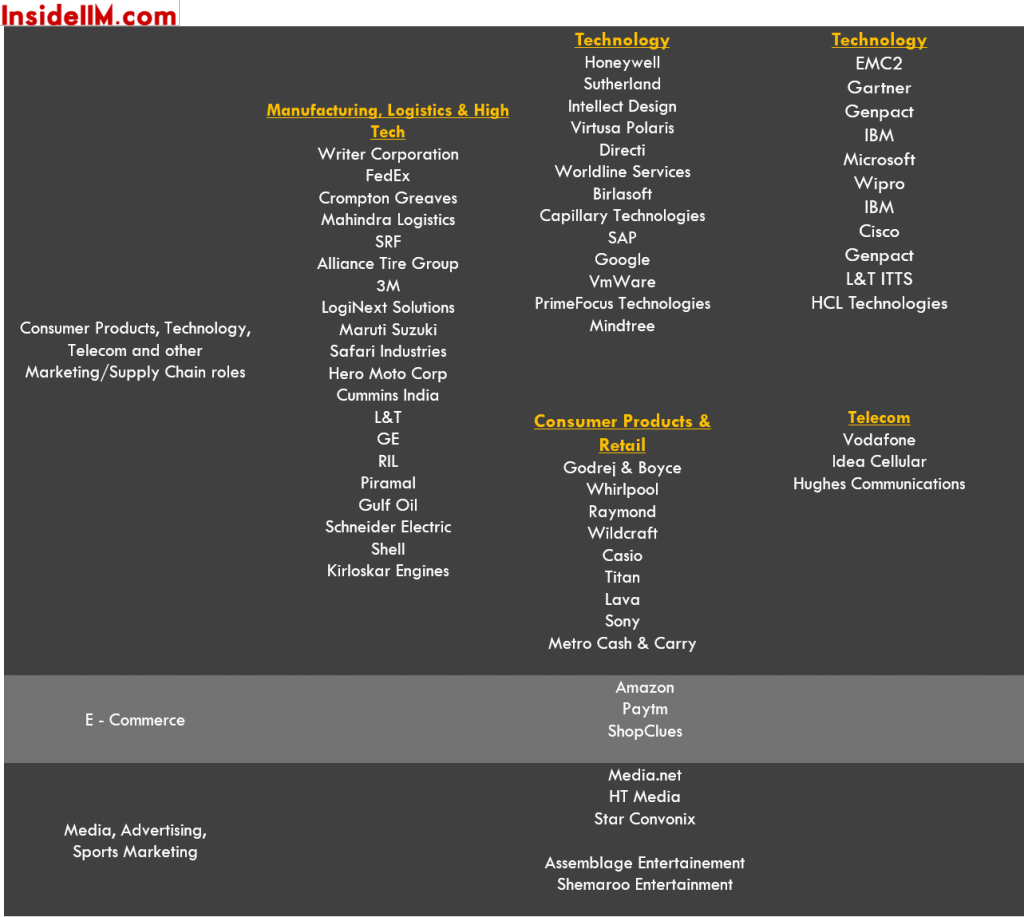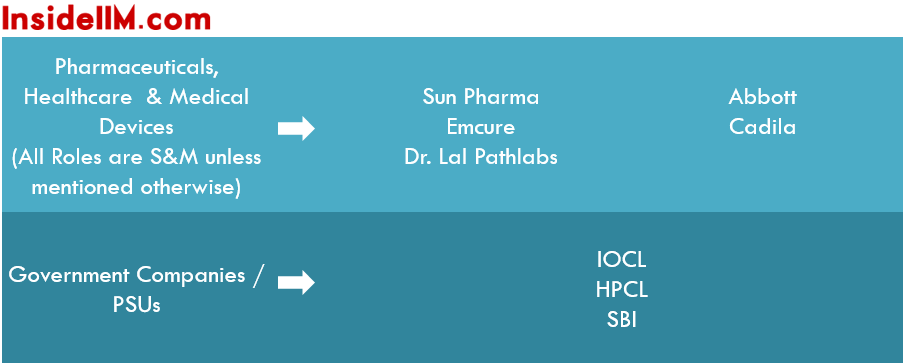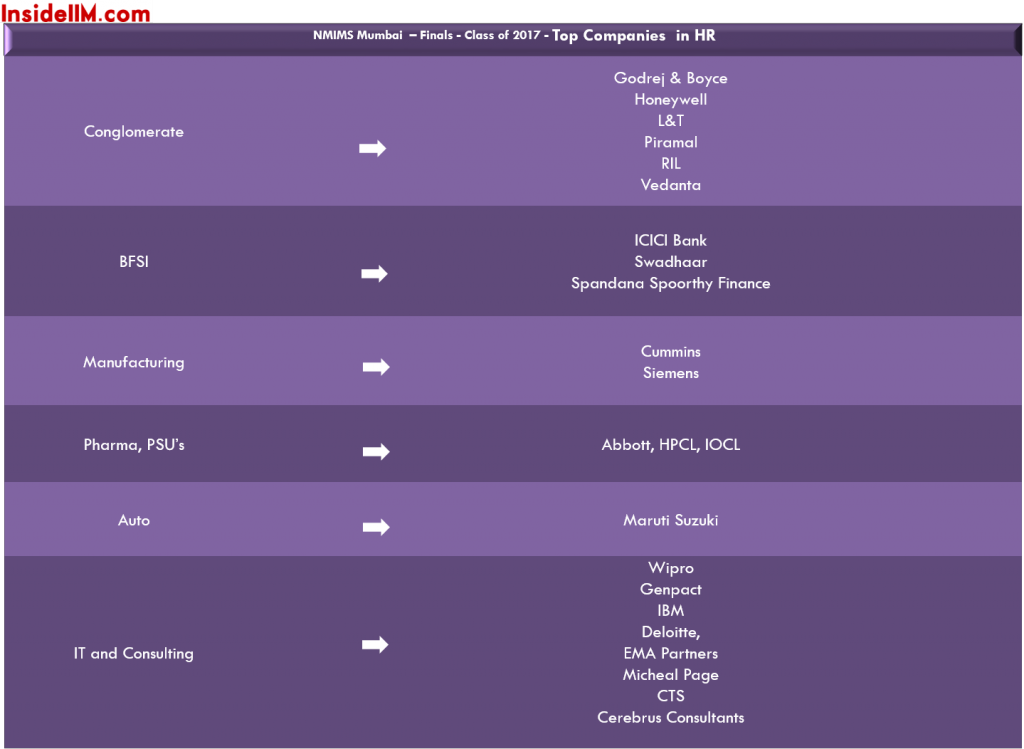 In case you wish to point out anomalies in the report, do write to us at editor(at)insideiim(dot)com. We will try to clarify it with the placement committee/company. Anonymity will be ensured.
Final Placement Reports for the Class of 2017 across schools can be found here.
Note: This report was edited on 20th April 2017 at 9 am