Final Placements : FMS Delhi – Class of 2012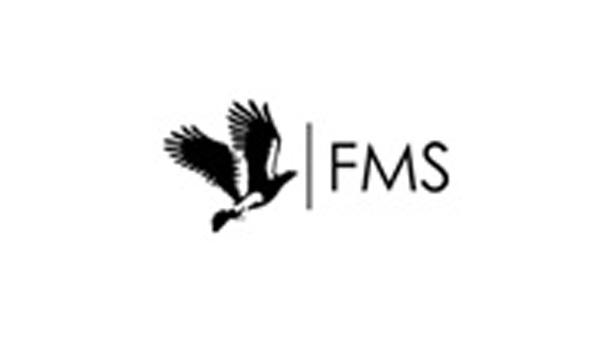 6th in our Series is the campus from the National Capital – FMS Delhi. As always FMS Delhi reports a terrific placement season and gives more reasons to aspirants to choose FMS over many others in the country.  Imagine an investment of less than Rs. 50,000 in 2 years for an average salary of Rs.16.34 lacs. Not many business schools in the world can give that kind of ROI. It is extraordinary. Another aspect to note is the line up of companies in the FMCG Marketing domain. It is quite an enviable list.
Points to Note :
1) The companies below are in no particular order and the list is not exhaustive
2) The list of companies below includes those who have give out Pre-Placement Offers and some of them may not have visited the campus for Finals.
Highlights of the Placements for the Class of 2012:
Accenture Management Consulting lead from the front with 8 offers
TAS recruited the highest number from campus, making a total of 6 offers
Citibank and Deutsche Bank made the highest number of offers in finance, with 6 each
Two students chose to work for the Reserve Bank of India overlooking other higher paying options
ITC recruited the highest number in marketing with 7 offers, followed by Hindustan Unilever with 5 offers
The growing e-Business sector was well represented with Amazon, eBay, Flipkart, InfoEdge and Make My Trip forming the 'Big 5'
Please find the detailed report below: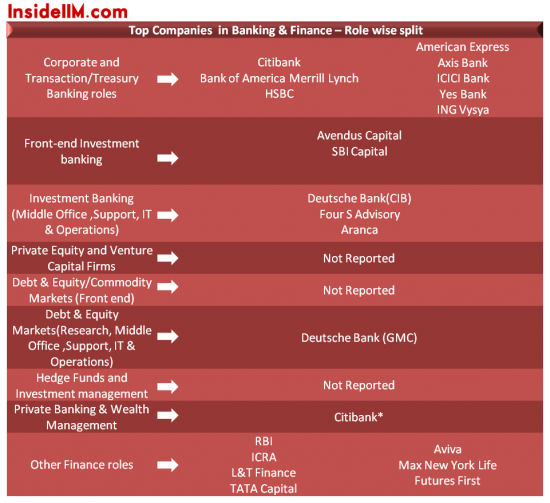 * Still to be validated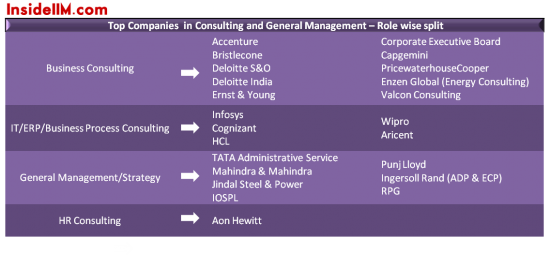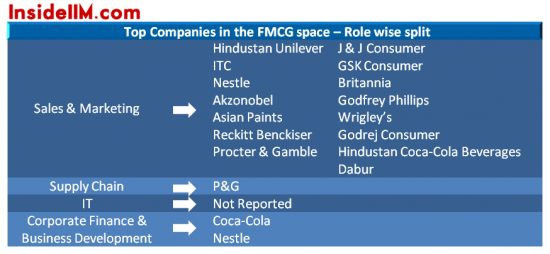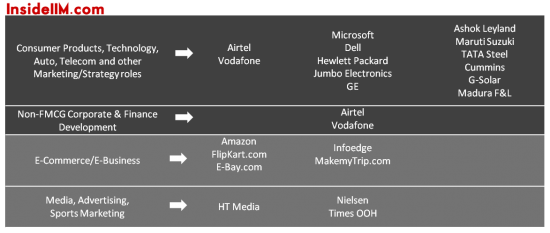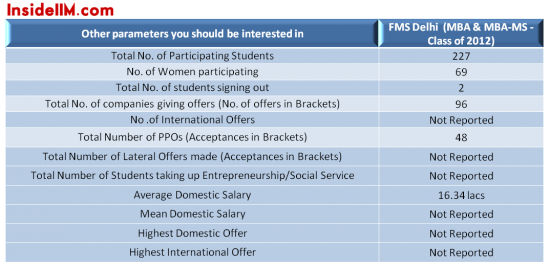 We would like to thank the placement committee of FMS Delhi for providing information in the InsideIIM.com format once again after the Summer Placements. We believe it will be of immense help to readers ,aspirants and recruiters.
This is the sixth in a series of reports that InsideIIM.com will bring to you. We are committed in bringing you a complete picture. We will also ensure that no irresponsible reporting is done on this website. Attempt will be made to verify the data with the institution before any publishing is done. However, lack of response from the institution will not prevent us from providing insight to our readers. We must also put a disclaimer that despite our best efforts it is not always necessary that the data given to us is 100 % accurate.
You may also like to read :
New ! – Industry Series : Interview with Rishiraj Singh Pruthi – Head, Customer Marketing at Abbot Nutrition
Insights at InsideIIM –  Cut the clutter with sharper insights from better data.
The Most definitive Student Exchange Programme Report – 2011 (One of its kind report for top business schools in India)
Read our Final Placement Reports for the Class of 2012 :
Final Placements :IIM Lucknow – Class of 2012
Final Placements: IIM Bangalore – Class of 2012
Final Placements :XLRI Jamshedpur – Class of 2012
Final Placements :IIM Kozhikode – Class of 2012
Final Placements :IIM Calcutta – Class of 2012
Our facebook page : InsideIIM
Follow us on twitter here : @InsideIIM