Final Placements – FMS Delhi – Class Of 2016

FMS Delhi – Class of 2016 celebrated completion of placements and there was good reason for it too given the variety of offers and the kind of companies recruiting. BCG, Accenture Strategy, Deutsche Bank, HUL, TAS, Amazon, Flipkart, Microsoft are some of the most sought after names among the top talent in India as per our annual Recruiter Rankings.
Also, what is notable is the rise in the average salary figure (which was also the case with IIFT)- there is a clear rise in the average salaries being reported by schools. (We will be able to put it in context only when we get the IIM A CRISIL audited report). In 2011, the average reported salaries across the top 10 campuses in India were in the range of 12.5 to 14.5 Lakhs.
Although the offer break-up seems quite balanced across sectors – Finance, Consulting and E-Commerce are particularly impressive.
You can find the Summer Placements of FMS Delhi 2014-16 here.
Highlights sent to us by FMS Placement Team :
– FMS Delhi crossed the barrier of 20 LPA in both average and median compensation offered to its students
-Highest Domestic CTC – 66LPA
-Highest Overseas CTC – $150,000
-Average CTC – 20.5 LPA
-Median CTC – 20.0 LPA
-Average CTC (Top 50%) – 25.5 LPA
-26 new recruiters
-30% increase in offers in Finance/BFSI from 2015
-15% of offers in Finance/BFSI in Front-End Investment Banking
-26% of the batch placed in Consulting roles
-25% increase in PPOs accepted from 2015
– Largest recruiters at FMS include EY Consulting(13), Accenture Strategy (9), Star India (8), ITC (7) and M.H. Alshaya (7)
Please find the report in the InsideIIM format below. All names in alphabetical order :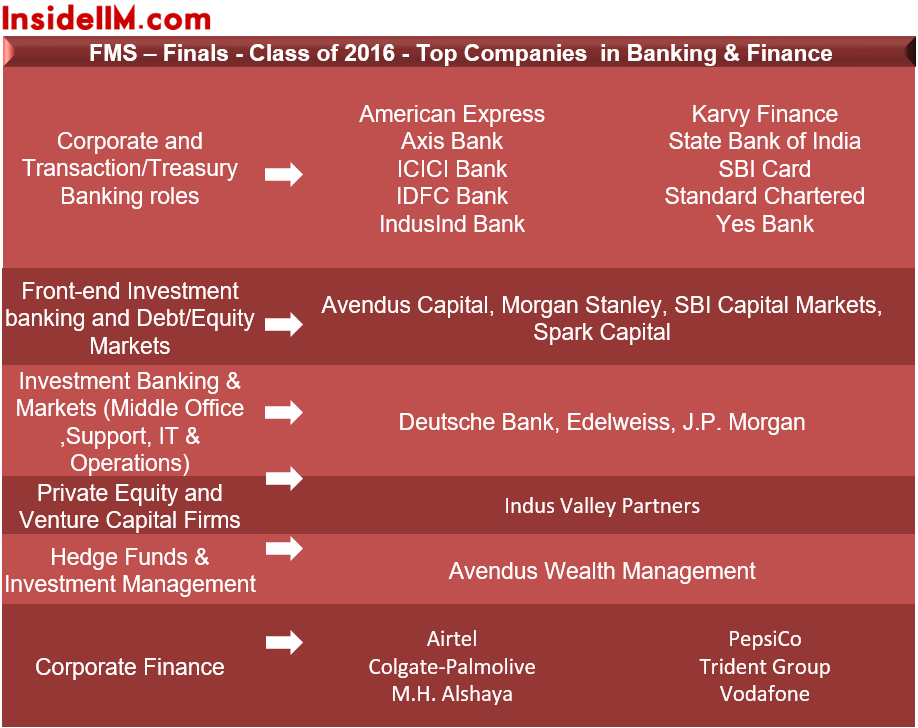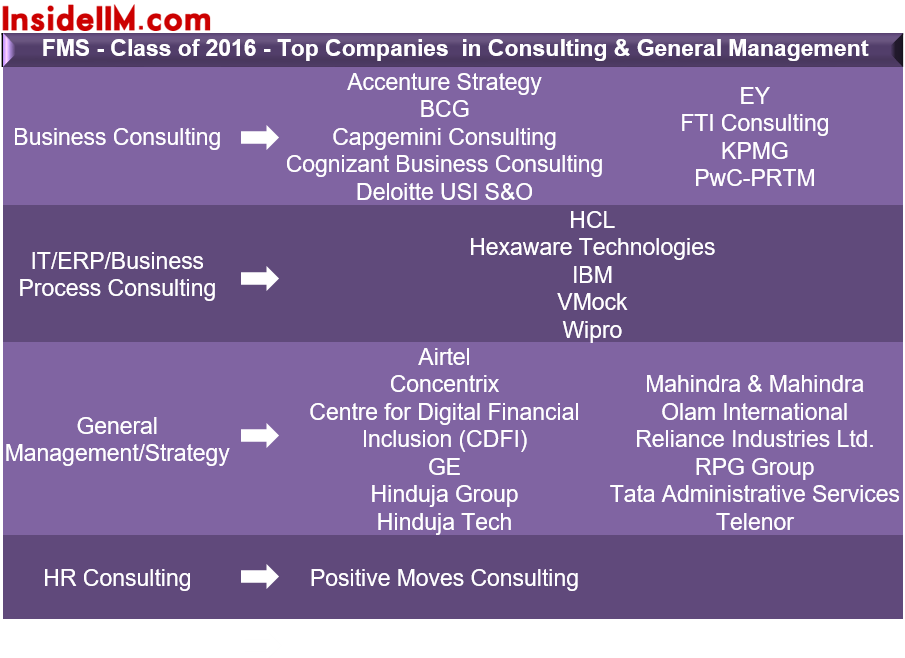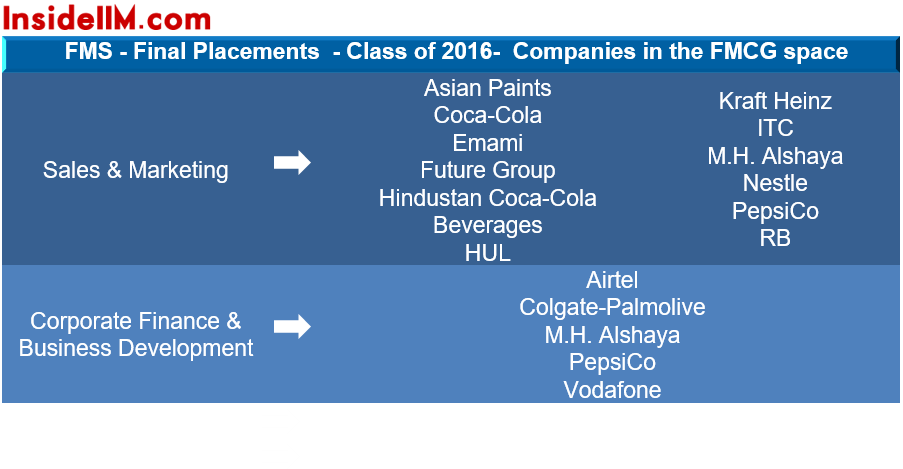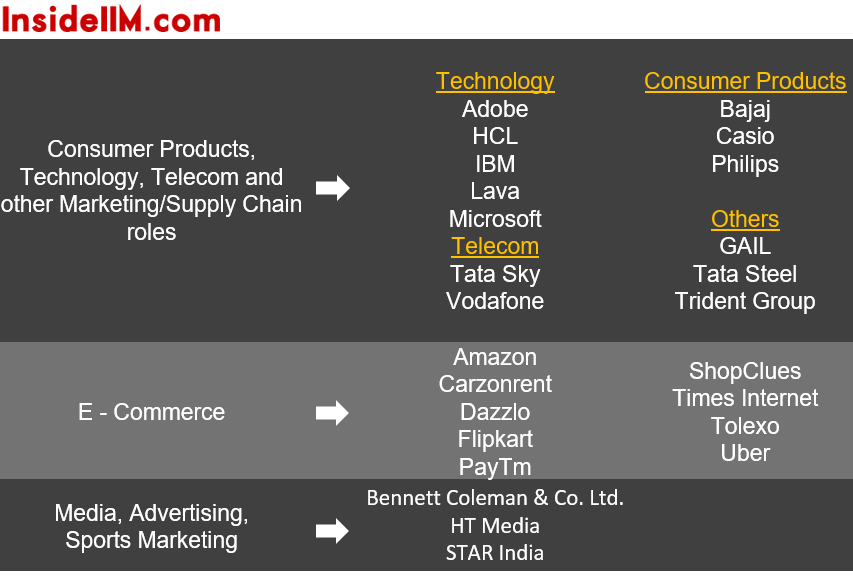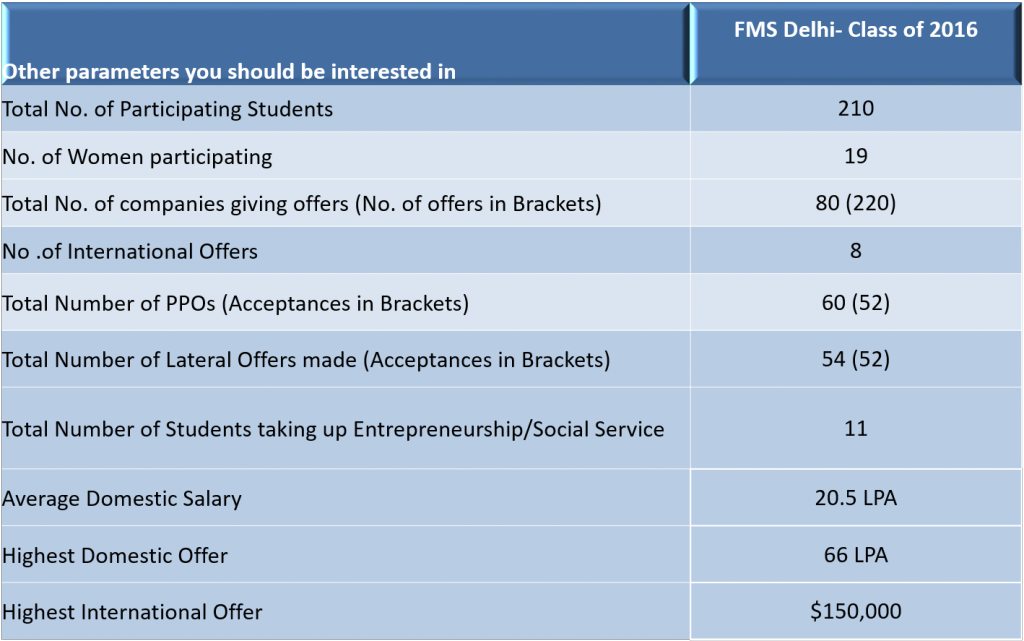 In case you wish to point out anomalies in the report, do write in to us at editor(at)insideiim(dot)com. We will try to clarify it with the placement committee/company. Anonymity will be ensured.
Read everything about FMS Delhi here.
Final Placement Reports for the Class of 2015 across schools can be found here.
(Report edited at 18:40 hrs – 24th Feb)