Final Placements – IIFT Delhi and Kolkata – Class of 2016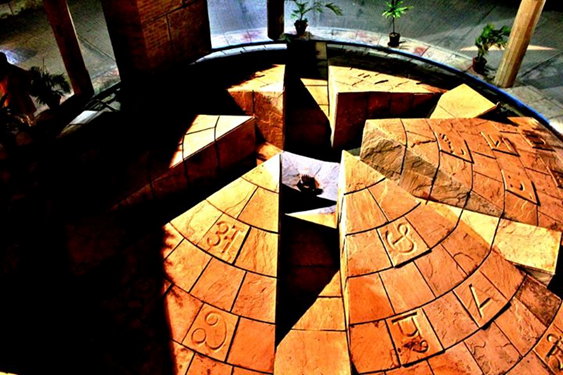 We generally never focus on Average CTC offered on campuses. However, IIFT this year reports a 24% increase taking the average CTC to 18 lacs. It is a notably high number. There is no way for us to verify this figure as no external agency has audited the report like at IIM Ahmedabad – auditing is an issue at all other top schools too – IIM C, IIM B, IIM L, IIM I, IIM K, XLRI, FMS etc. (Last year IIFT reported an average domestic salary of 14.54 Lacs). It seems the figure of 18.01 Lacs is an average after taking into consideration both Domestic and International salaries. It is notable that average salary has gone up despite an increase in the batch size. Total number of companies making offers has remained almost the same which means offers per company has gone up as well.
Technology and E-Commerce represent an impressive line-up. Amazon seems to have taken over from Flipkart in terms of hiring big numbers from IIFT this year. Cognizant remains a big recruiter. Banking & Finance is almost a mirror image of last year's report – which means IIFT students have impressed recruiters in this space and now they enjoy a great loyalty. Number of Pre-placement offers have gone up as compared to last year. As compared to summer placements of the same batch, we see some shrinkage in the FMCG names in the list below.
This is the third time we are reporting IIFT Final Placements and based on data provided by the placement committee. To read the summer placement report of this batch, click here.
Please note that some of the names below in the report may appear even if the company did not visit the campus during final placements because of Pre-placement offers being made. There were 64 PPOs this year at IIFT.
Highlights of the Final Placements at IIFT Delhi & Kolkata as sent by the Placement Team
-Yet again, Indian Institute of Foreign Trade (IIFT) achieved 100% placements in record time for its flagship MBA (IB) program.
-IIFT was the first amongst Top 10 B-School across the country to finish its Final Placements
-A total of 81 companies made offers to its largest batch ever, comprising 254 students with the average number of offers per company seeing a considerable increase of around 15% over the previous year
-64 Pre-Placement offers were made to IIFTians
-Average compensation has seen a tremendous increase of 24% over last year, at 18.01 LPA for the class of 2016
-Highest International compensation saw a 36% increase over last year to USD 150,000 PA offered
-The highest domestic package drawn stood at an astounding Rs 29 LPA, a rise of 21% over previous year's highest CTC
-35% of the batch took up offers in Sales and Marketing domain and 29% chose Finance as the domain for starting their careers.
-BFSI sector had a dominant presence with almost 26% of the batch choosing to start their careers in this growing sector.
-New associations with reputed organisations like 3M, Nivea, Adobe, Pernod Ricard, TGI Group, British Telecom, Synergy Consulting Inc., GM, Maruti Suzuki India Ltd, Swiss Singapore, Hexaware, Concentrix, Tata Sky, Trident, Welspun, Religare, Blue Stone, Michael Page
-Multiple roles on offer in E-Commerce sector such as Account Manager, Business Analyst, Financial Analyst, Category Manager, Product Manager, Marketing Manager, Sales Specialist & Operations Manager were the striking feature of the placement season
-Amazon and Cognizant Business Consulting together made the highest number of offers followed by JP Morgan and Vodafone
-15 students got international roles with rise in offers across locations such as Nigeria, Peru, Dubai, Singapore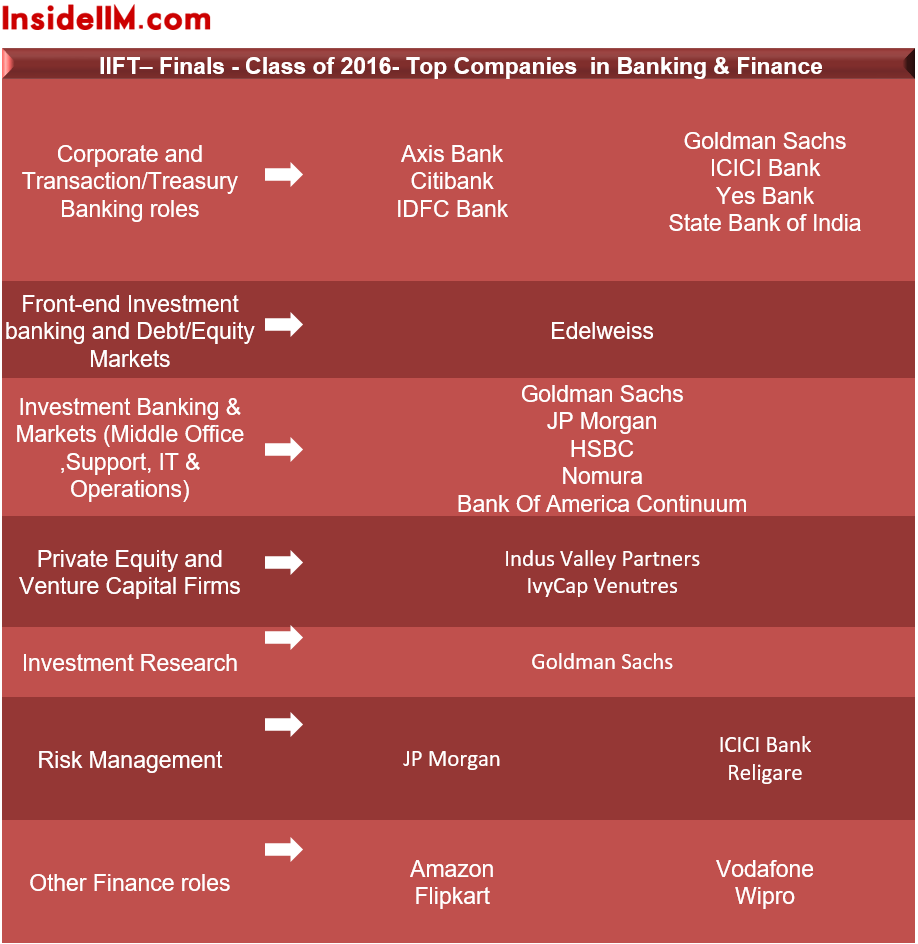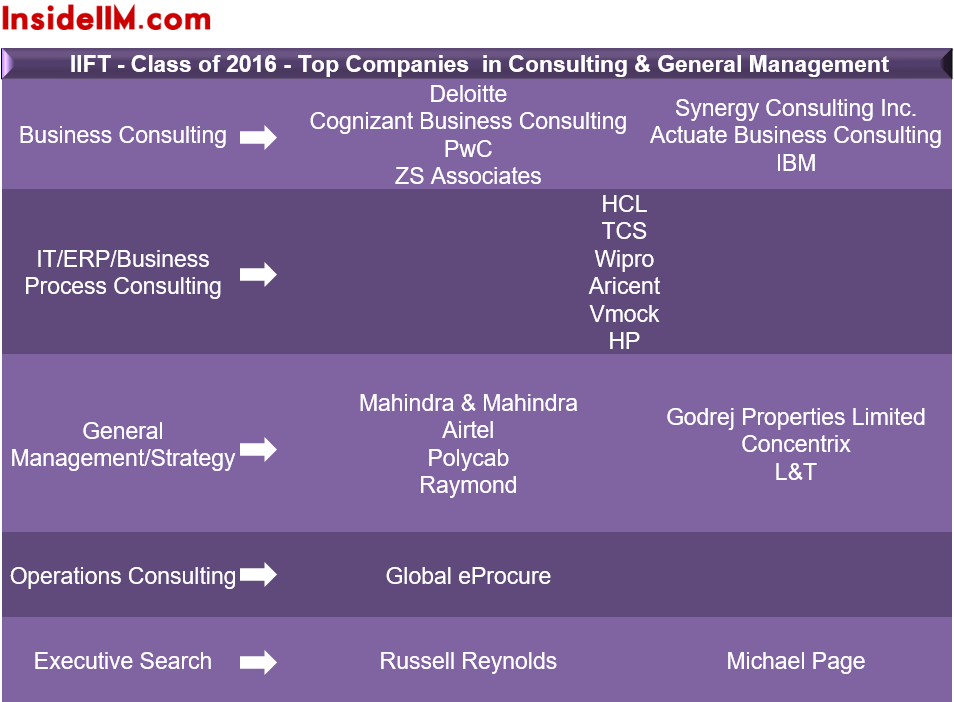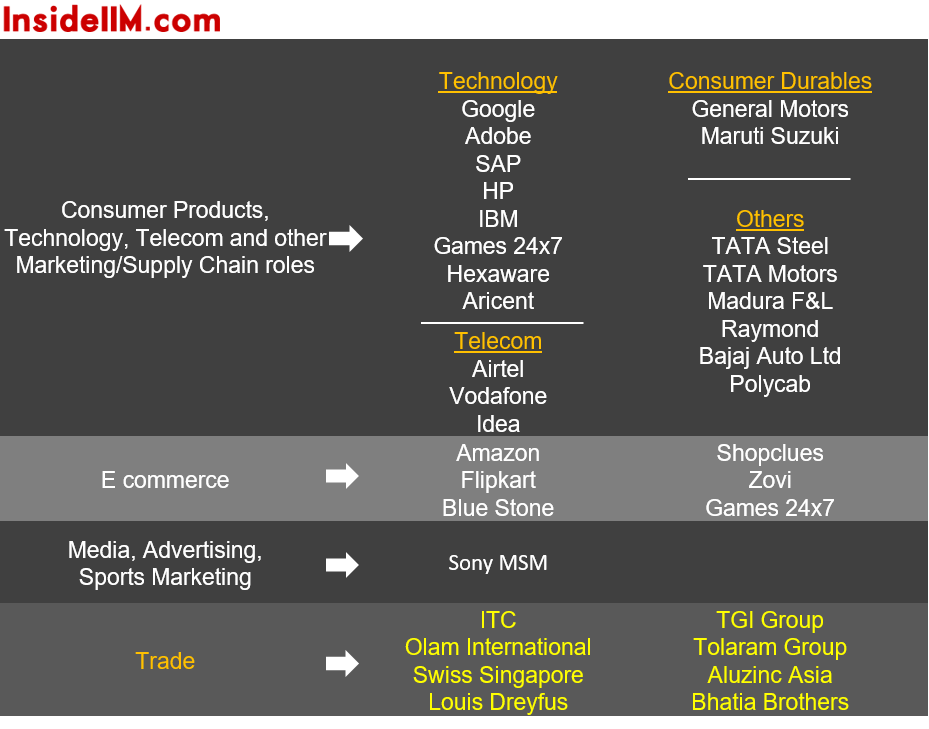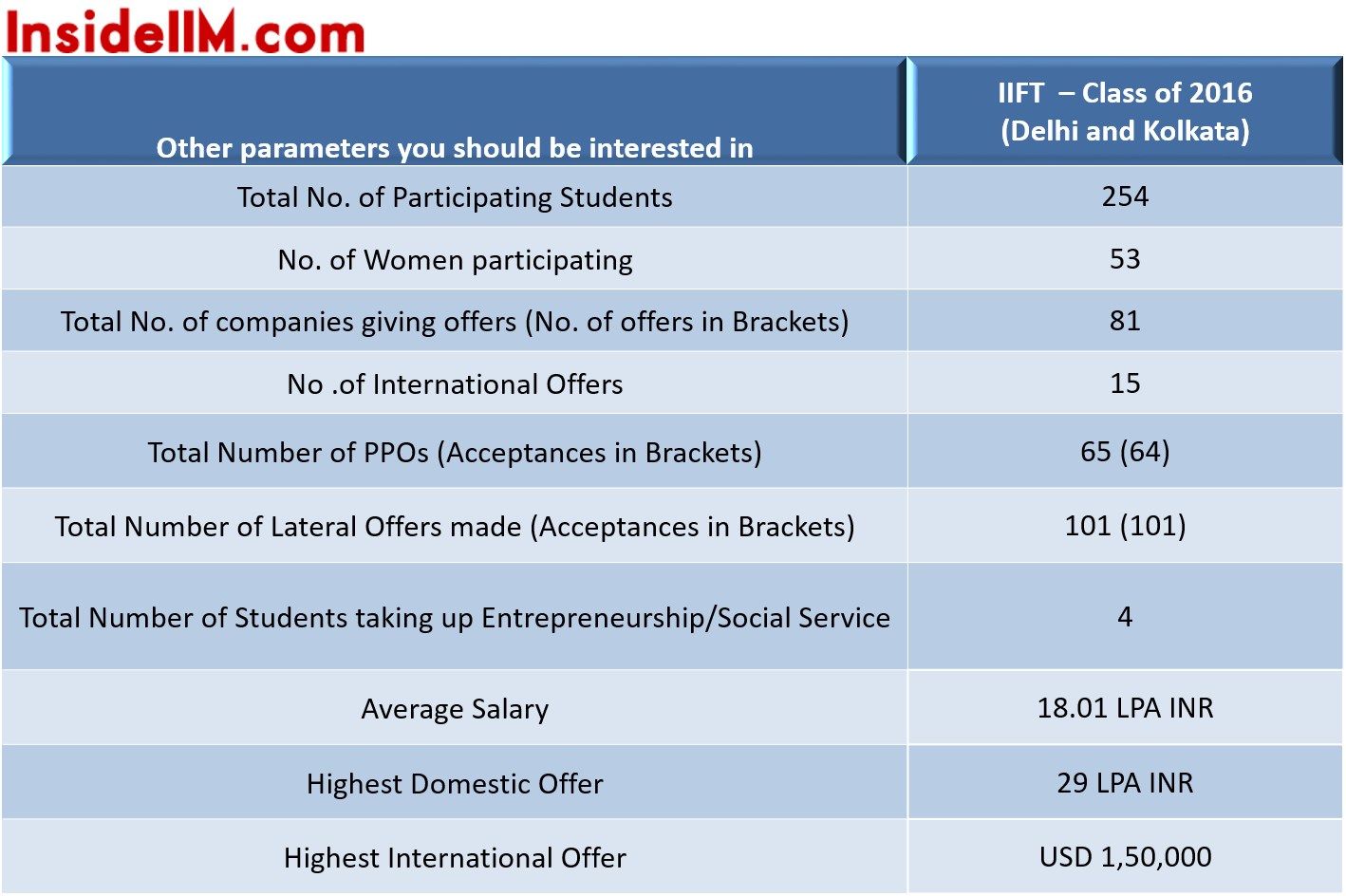 In case you wish to point out anomalies in the report, do write in to us at editor(at)insideiim(dot)com. We will try to clarify it with the placement committee/company. Anonymity will be ensured.
Follow IIFT at iift.insideiim.com