Final Placements : IIM Calcutta – Class of 2012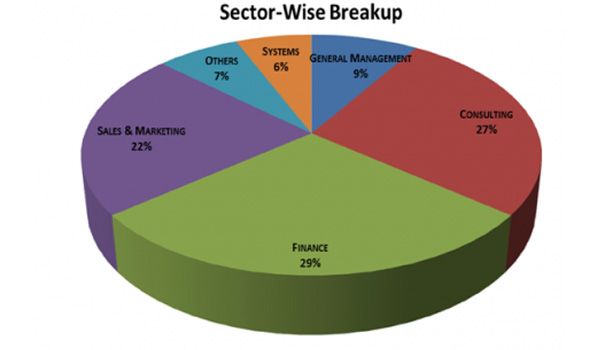 There was never any doubt about the fact that IIM Calcutta was one of the best campuses for Placements in India (if not the best!). But this performance in a difficult year is truly noteworthy and speaks volumes of IIM Calcutta's reputation and the strength of it's alumni base. You would have read the report of IIM Bangalore earlier on this website. And we have to reiterate, its IIM ABC and the rest.  Please find the Placement Report below:
Points to note:
1) The companies below are in no particular order and the list is not exhaustive.
2) Names of some big firms/first time recruiters have been purposely withheld owing to NDA with such recruiters.
3) Front End Markets roles have been combined with Front End IBD roles in the Finance section.
4) The list of companies below includes those who have give out Pre-Placement Offers and some of them may not have visited the campus for Finals.
Highlights of the Placement season for the Class of 2012:
1) Although the final placements were set to happen over five days (February 20 to February 23), the entire batch got placed by 4th day evening in an unprecedented development.
2) Zurich Financial Services, a major financial services group, recruited exclusively from IIM Calcutta (first time from any B-school in Asia) for its Zurich and New York offices.
3) Bank of America Merrill Lynch hired exclusively for its Hong Kong desk during Final Placements 2012.
4) Microsoft recruited for its Redmond head office exclusively from IIM Calcutta.
5) Plinga, a German gaming company, recruited exclusively from IIM Calcutta for its Berlin office.
6) A Sovereign Wealth Fund recruited exclusively from IIM Calcutta – the name of the firm cannot be disclosed due to an NDA with the firm.
7) Pre Placement Offers were made by PE funds such as Jacob Ballas Capital and Clearwater Capital at IIM Calcutta.
8) Microsoft has made the largest number of offers to students at IIM-C. The company recruited nine people during laterals placement process, across three different profiles- Microsoft IT, India Development Centre (IDC) and Microsoft Finance.
9) Ingersoll Rand, a first-time recruiter at IIM C, offered a unique opportunity in their Entrepreneur Creation Program which aims at grooming Entrepreneurs who will become channel partners of Ingersoll Rand. The firm also offered an additional profile 'Accelerated Development Programme'.
10) One of the students would be joining as the Head of India Retail Operations for a luxury apparel brand.
11) Another student would be joining as the Assistant Vice President of Sales with Genpact.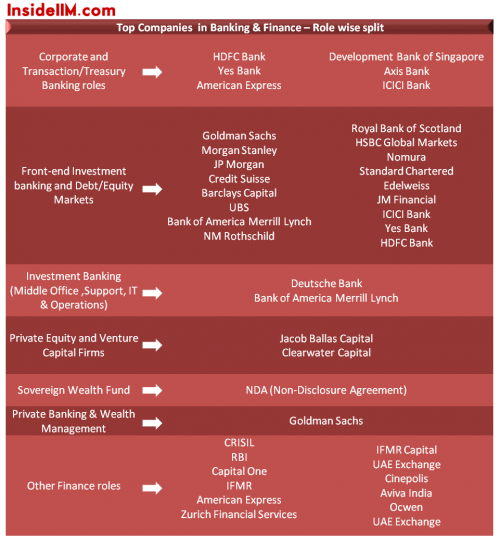 The laterals process this year at IIM Calcutta was extremely successful and enabled IIM C to start the final placement process with 130 laterals offers and 95 PPOs, which amounted to a total of 225 offers already in hand.
The Class of 2012 comprised of 34% freshers and 66% students with pre-PGDM work-experience. Among them, 15 % of the students had work-experience of more than 36 months.
We would like to thank the placement committee of IIM Calcutta for providing information in the InsideIIM.com format once again after the Summer Placements. We believe it will be of immense help to   to readers , aspirants and recruiters.
This is the fifth in a series of reports that InsideIIM.com will bring to you. We are committed in bringing you a complete picture. We will also ensure that no irresponsible reporting is done on this website. Attempt will be made to verify the data with the institution before any publishing is done. However, lack of response from the institution will not prevent us from providing insight to our readers. We must also put a disclaimer that despite our best efforts it is not always necessary that the data given to us is 100 % accurate.
Other Final Placement Reports for the Class of 2012 :
Final Placements: IIM Bangalore – Class of 2012
Final Placements :IIM Lucknow – Class of 2012
Final Placements :XLRI Jamshedpur – Class of 2012
Final Placements :IIM Kozhikode – Class of 2012
New ! – Industry Series : Interview with Rishiraj Singh Pruthi – Head, Customer Marketing at Abbot Nutrition
The Most definitive Student Exchange Programme Report – 2011 (One of its kind report for top business schools in India)
Read stories by IIM C Media Committee, students and alumni here
You may also like to read:
Final Placements – Class of 2012 : The big test for the IIMs
Summer Placements 2011-13 – IIM Bangalore
Summer Placements 2011-13 – IIM Calcutta
Summer Placements 2011-13 – IIM Lucknow
Summer Placements 2011-13 – IIM Indore
Summer Placements 2011-13 – IIM Kozhikode
Summer Placements 2011-13 – XLRI Jamshedpur
Summer Placements 2011-13 – FMS Delhi
Summer Placements 2011-13 – JBIMS Mumbai
Our facebook page : InsideIIM
Follow us on twitter here : @InsideIIM