Final Placements – IIM Indore – Class of 2015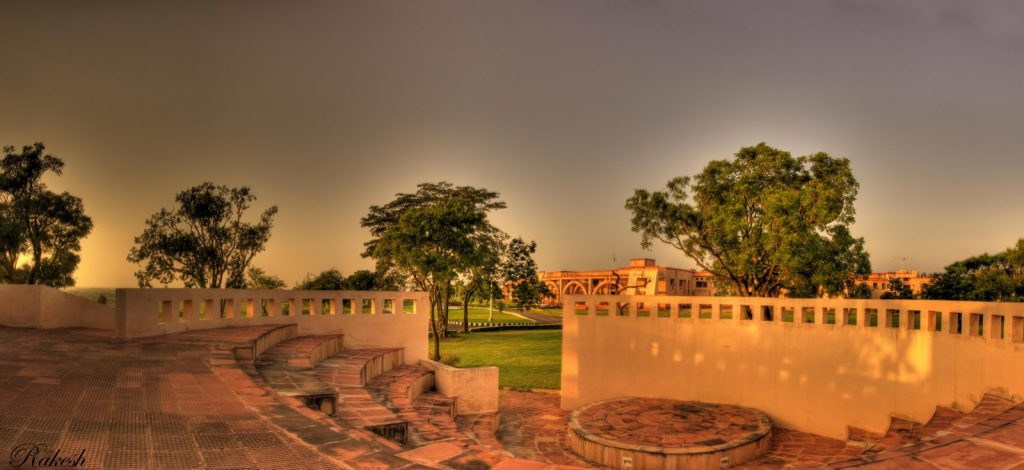 This is clearly, IIM Indore's best final placements season since 2011 (when the batch was 240)  if not before then. 508 candidates placed including students from IIM Indore Mumbai campus. Roles across the spectrum. Presence of big names like Mckinsey & Co., BCG, Google, Goldman Sachs, Deutsche Bank, HUL, Flipkart, GE, eBay, Deloitte, KPMG, EY, L'Oreal only adds more lustre.
Consulting and Tech & e-Commerce are the big stories this year. Number of PPOs is the other big story.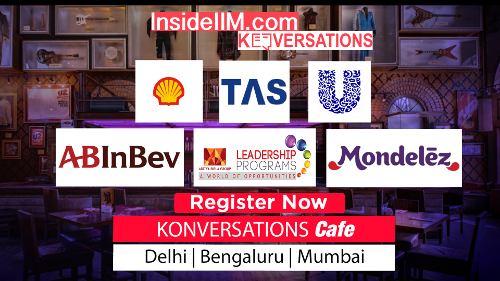 Consulting was always on an upswing for the last few years but it seems to have gone to another league this with IIM Indore cracking Mckinsey & Co. this year. IIM ABCL and ISB are the only other campuses where Mckinsey has hired this year so far. BCG has recruited for the 5th consecutive year now at IIM Indore. Deloitte S&O has been hiring in bigger numbers each year. KPMG and EY also recruited. Cognizant has reportedly hired more than 20 students from IIM Indore. (Note : Mckinsey & Co. hired through its batch day process. The last time Mckinsey & Co. had hired from IIM Indore was for the Class of 2008.)
Google, eBay, Flipkart, Snapdeal, Ola Cabs, Urban Ladder, Meru Cabs, Shopclues etc. make a very impressive Tech and e-Commerce list.
93 PPOs is the highest number of PPOs at IIM Indore ever. A jump of 50%+ has been the norm in most schools but absolute numbers matter when batch sizes are big and such a big jump only makes placing students easier. Summer Placements for this batch can be found here.
HUL, ITC, L'Oreal are the big FMCG names but there is scope for improvement here. P&G hasn't recruited at IIM I for 3 years now.
TAS is the other big name missing since 2013.
Overall, one won't be surprised if there is a mood of festive cheer at Planet-I this year.
(Final Placements at IIM Indore – Class of 2014)
Highlights sent to us by the IIM Indore Placement Team
– With 508 participants, the largest batch among all IIMs (including the students from IIM Indore Mumbai campus), the placement season witnessed participation from 130 companies
– Consulting has been gaining its stronghold in IIM Indore with firms like Boston Consulting Group, McKinsey & Co., Deloitte, Ernst & Young and KPMG offering Management Consulting roles
– There were 42 first time recruiters affirming the increasing faith in IIM Indore's pedagogy, faculty and participants
– There was a 52% increase in the number of PPOs
– IIM Indore reaffirmed its strength in the FMCG space by participation from HUL, ITC, L'Oreal, Marico, PepsiCo, Britannia, Dabur, Pidilite amongst many others
– Finance continues to grow at IIM Indore with firms like Deutsche Bank and Edelweiss offering front end roles
– Deutsche Bank, JPMorgan, Goldman Sachs and Royal Bank of Scotland together gave more than 40 offers
– Recruiters offered Senior Management roles like Vice President, EA to CEO and EA to CIO
– Riding on the E-commerce wave, companies like Olacabs, Meru Cabs and Snapdeal together made more than 20 offers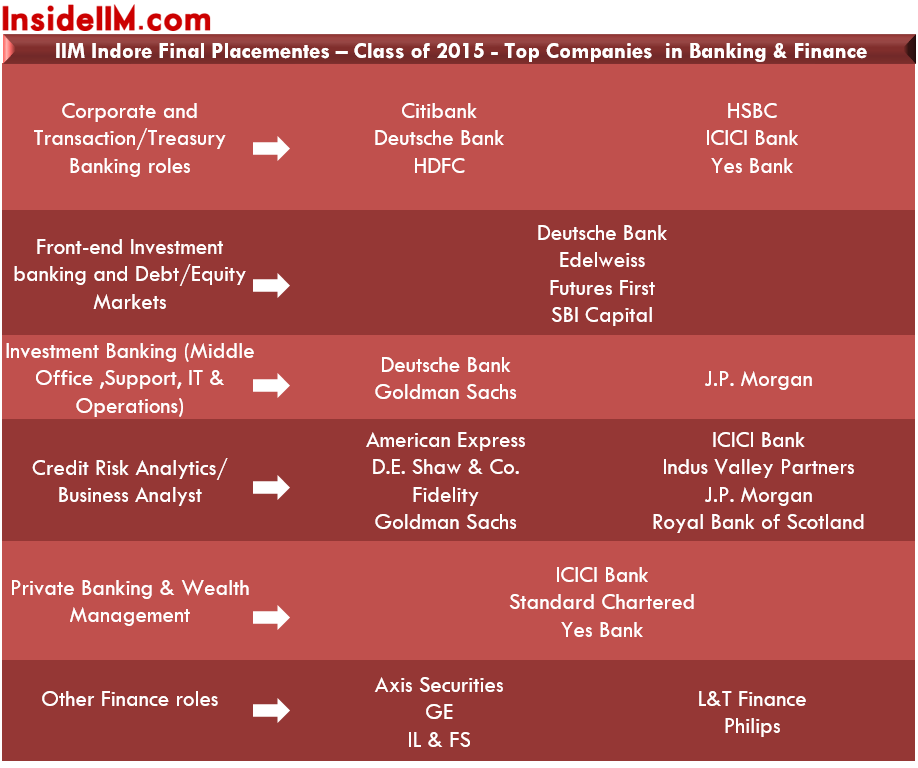 As per IIM Indore Placement team, the front-end role at Deutsche Bank is in Markets.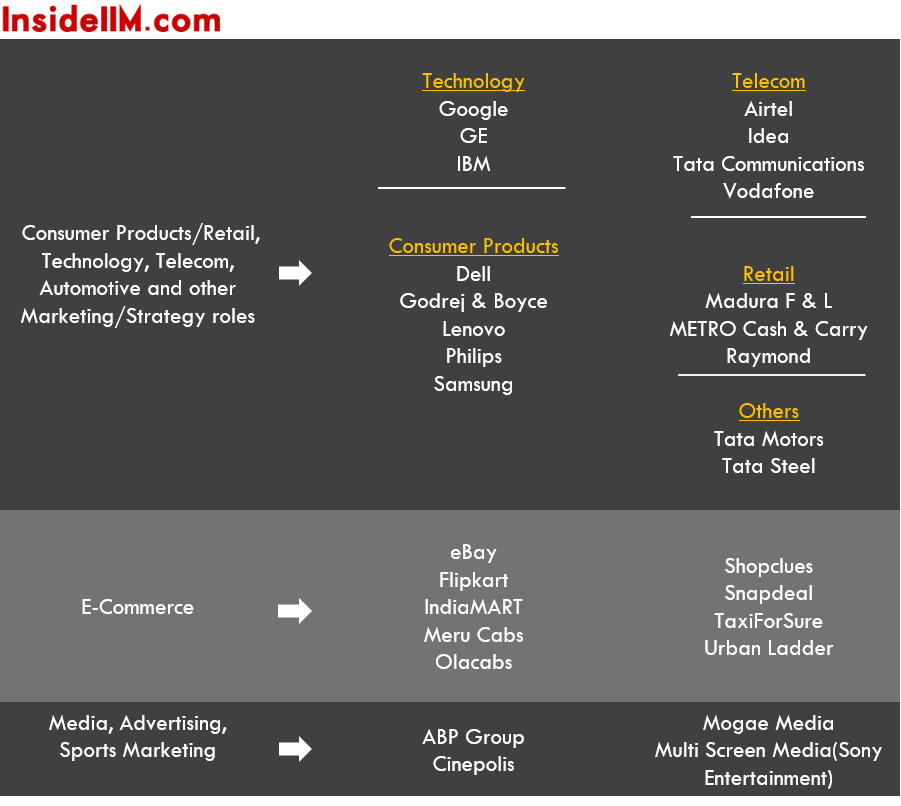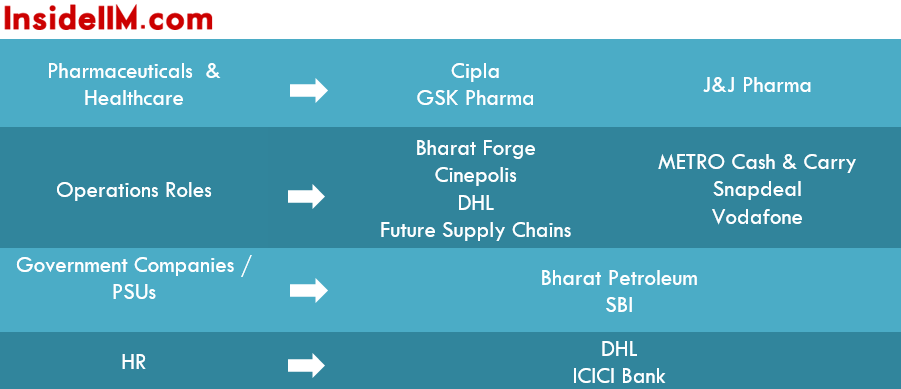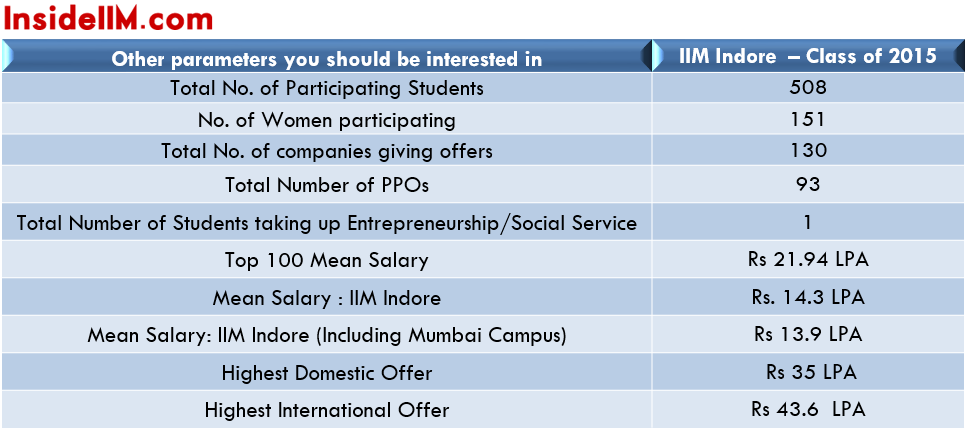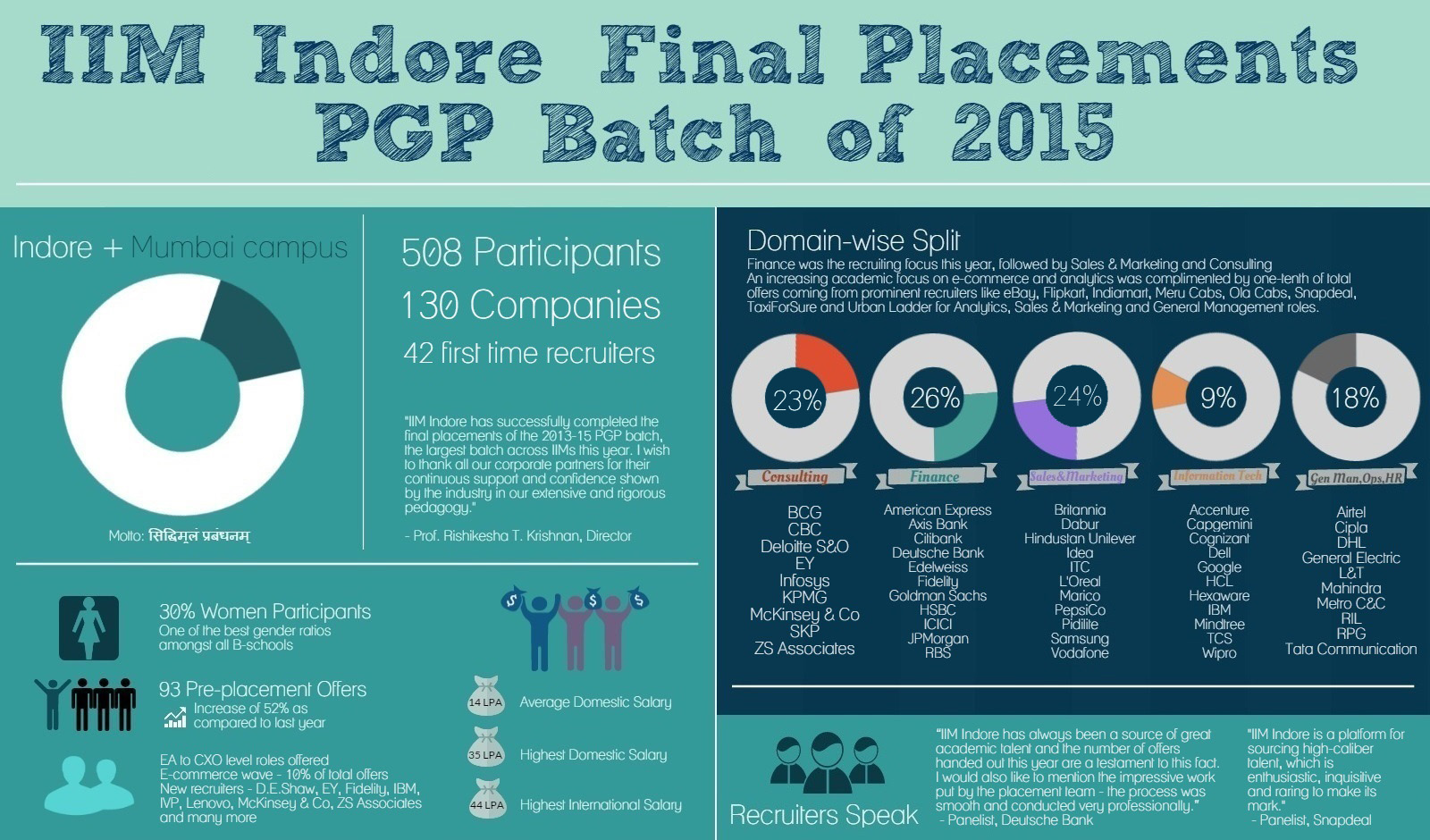 In case you wish to point out anomalies in the report, do write in to us at editor(at)insideiim(dot)com. We will try to clarify it with the placement committee/company. Anonymity will be ensured.
To read everything about IIM Indore on InsideIIM.com click here
Final Placement Reports for the Class of 2015 across schools can be found here