Final Placements – IIM Indore – Class Of 2016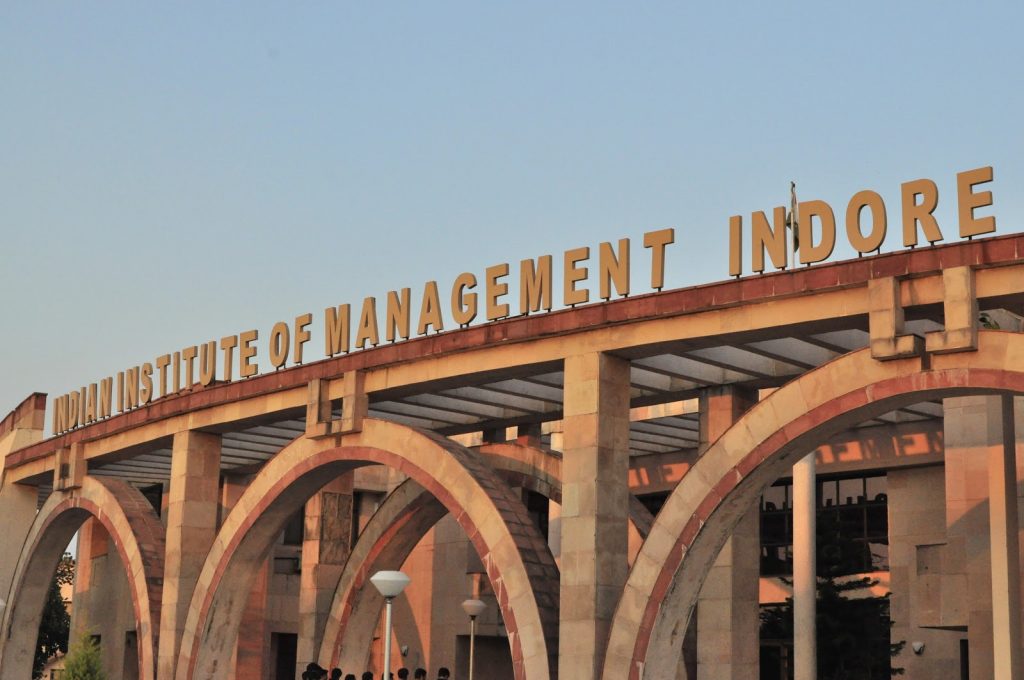 IIM Indore concluded placements for a mammoth 617 students – students spread across 2 courses and 2 cities. The performance is quite commendable given the magnitude of the task. Most other top business schools need to place about 60% of the size that IIM Indore placed this year. BCG, Goldman Sachs, Credit Suisse, HUL, Nestle, Google, Flipkart, IBM, L'Oreal, Deutsche Bank, Bank of America Merrill Lynch, Aditya Birla Group, Airtel are some of the marquee recruiters at IIM Indore this year.
The first IPM batch also graduated this year and it will be interesting how placements shape up for that course over the years going forward. Our prediction is that 5 years from now placements for the IPM Course will be better than the placements for PGP at IIM Indore – but the jury is still out on that.
A record 191 women also participated in the process at IIM Indore.
(Check Final Placements for the Class of 2015 here. Check Summer Placements for this graduating batch here)
Highlights sent to us by the IIM Indore Placement Team
-IIM Indore boasts of the largest batch across IIMs with 617 participants (447 PGP + 106 IPM Indore campus + 64 PGP Mumbai campus). The first graduating batch of the five year Integrated Programme in Management (IPM) witnessed 100% placements with majority of offers in Finance, S&M and HR
-The placement season witnessed participation from 162 companies with 83 participants bagging PPOs
-100+ offers were made by consulting firms with The Boston Consulting Group, Deloitte, KPMG and ZS Associates making 45+ offers
-The batch diversity helped attract multiple profiles from first time recruiters like Bharti AXA, Credit Suisse, LAVA International, Max Life Insurance, Mondelēz International, Nestle, Tata Sky, Thomson Reuters and UAE Exchange
-Finance continues to be one of the most sought after domains with Credit Suisse, ICICI Bank, JPMorgan, Nomura and RBS rolling out more than 50 offers
-FMCG space witnessed participation from notable brands such as HCCB, HUL, ITC, L'Oreal, Marico, Mondelēz International, Nestle India, PepsiCo, Pidilite amongst others
-Double digit offers were also rolled out by CBC, IBM, Idea, State Bank of India, Tata Steel
-Ananya Birla hired 8 participants exclusively from IIM Indore for her microfinance firm 'Svatantra' and an upcoming e-commerce venture
-Niche roles like EA to CFO, EA to MD, VP- Strategy, City Head – Operations were offered to both PGP and IPM participants by firms including UAE Exchange
-IPM participants bagged offers from marquee recruiters like Nomura, JPMorgan, IndusInd Bank, IBM, ICRA Management Consulting, Tata Sky, UAE Exchange among others
-Offers were also made for leadership programmes by industry stalwarts like Aditya Birla Group, Airtel, GE and HUL
-IIM Indore participants excelled at various competitions this year and emerged as national winners in Airtel iCreate, Capgemini Agon, Nomura Investment Banking Case Study Contest and finished among top 3 in HUL LIME and Philips Blueprint
Director's quote :
"At IIM Indore, our endeavor is to be a contextually-relevant business school with world class academic standards. We seek to combine both scale and quality. I am delighted to see validation of our approach with more than 600 of our 2-year PGP and 5-year IPM graduates accepted by leading companies across sectors for challenging managerial positions this year."
– As sent to us by the IIM Indore committee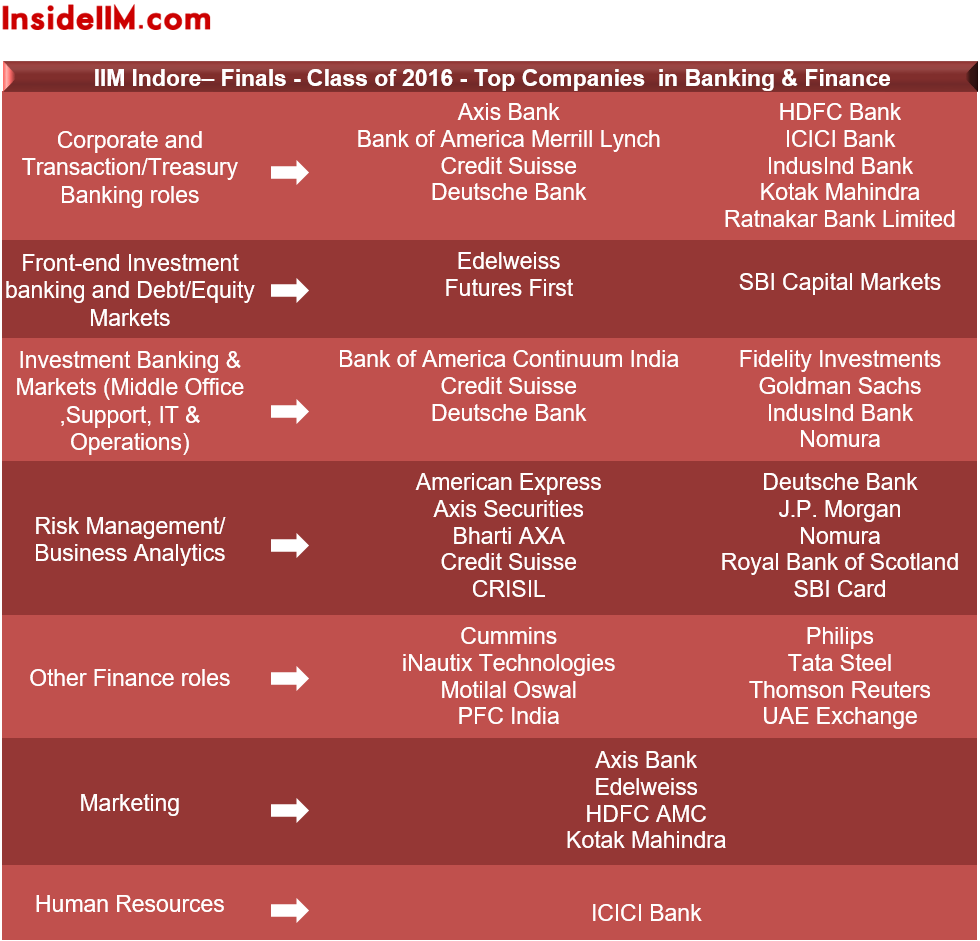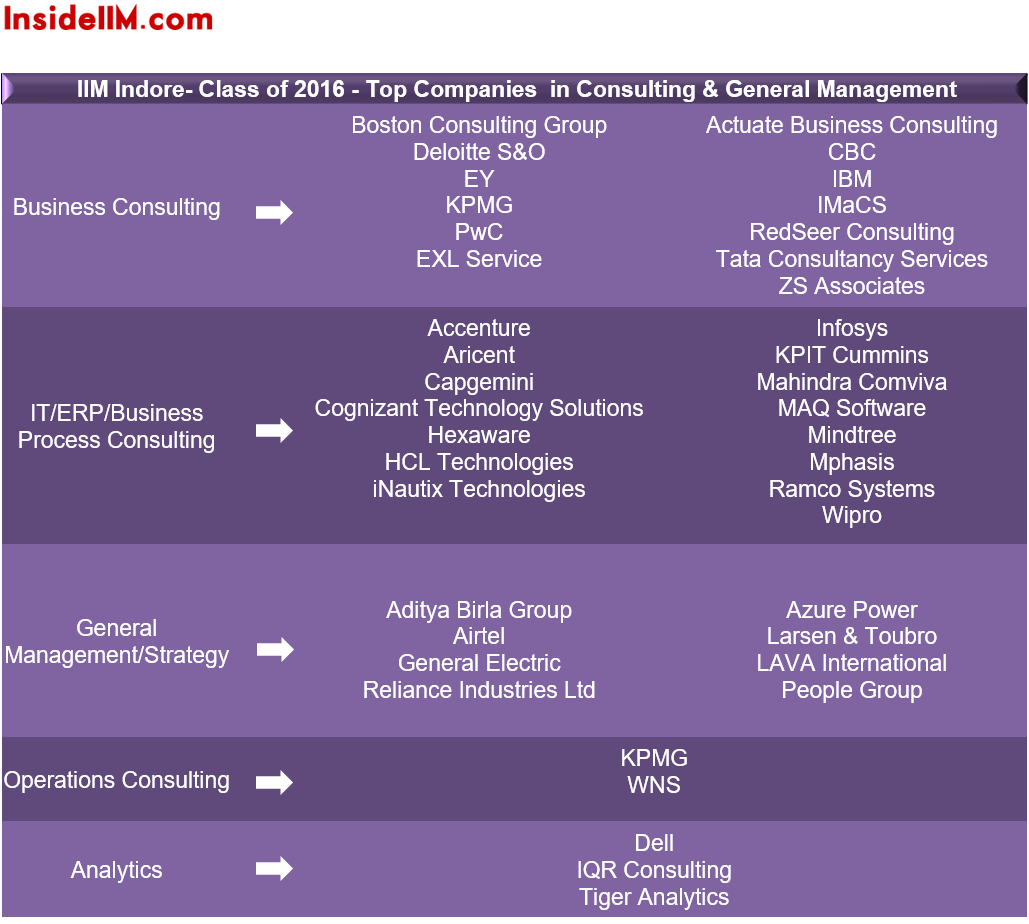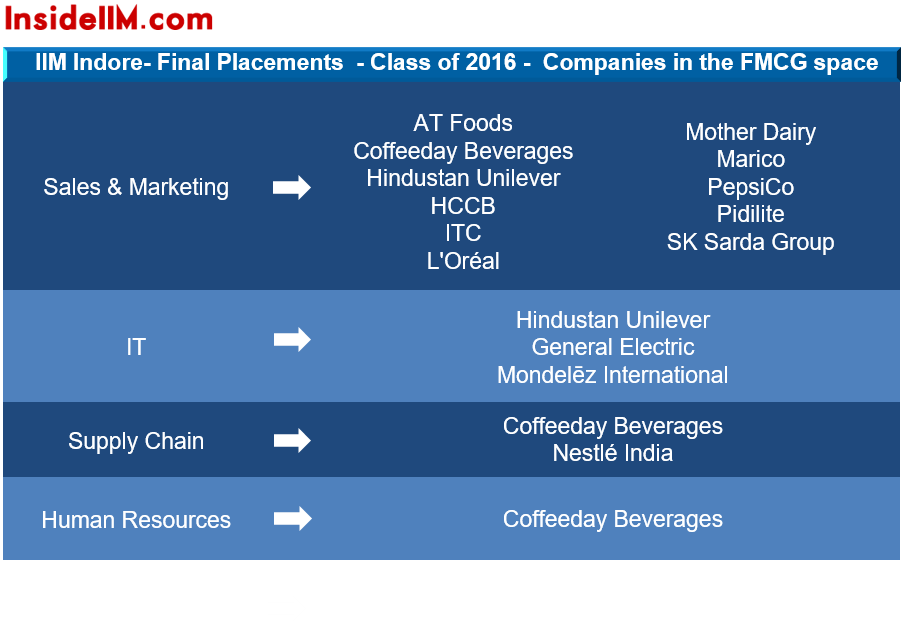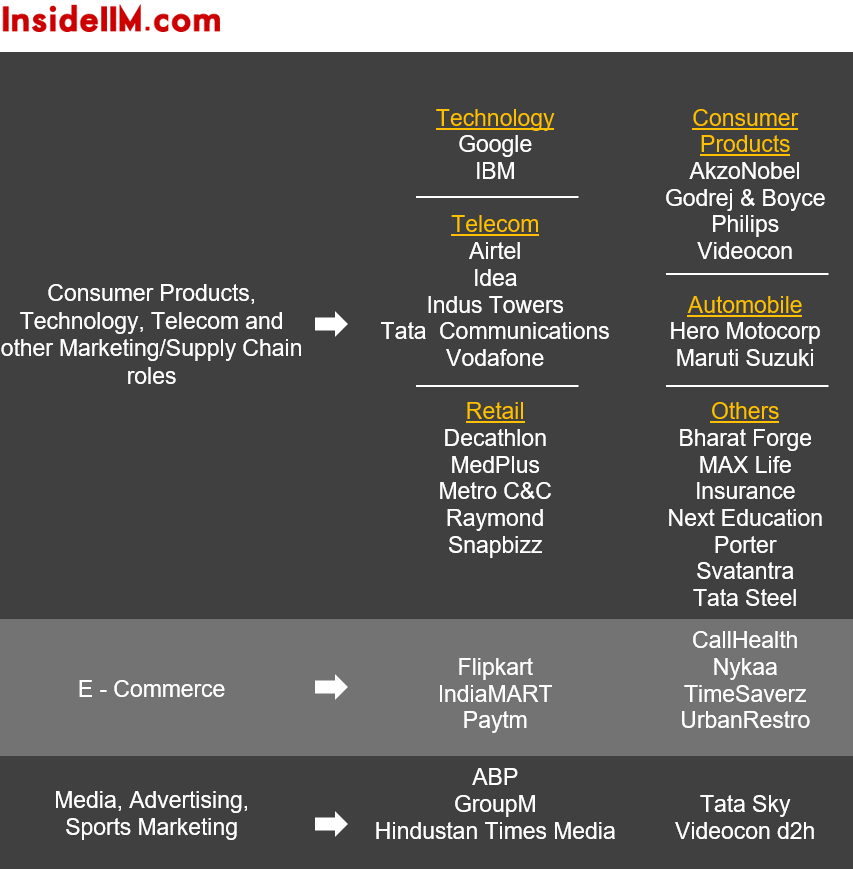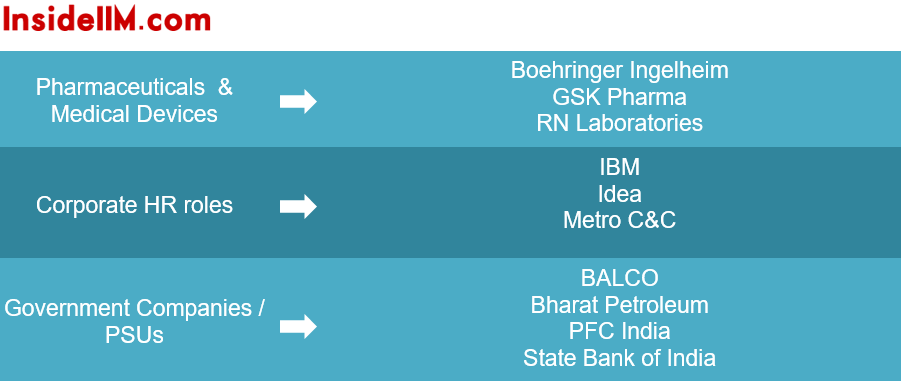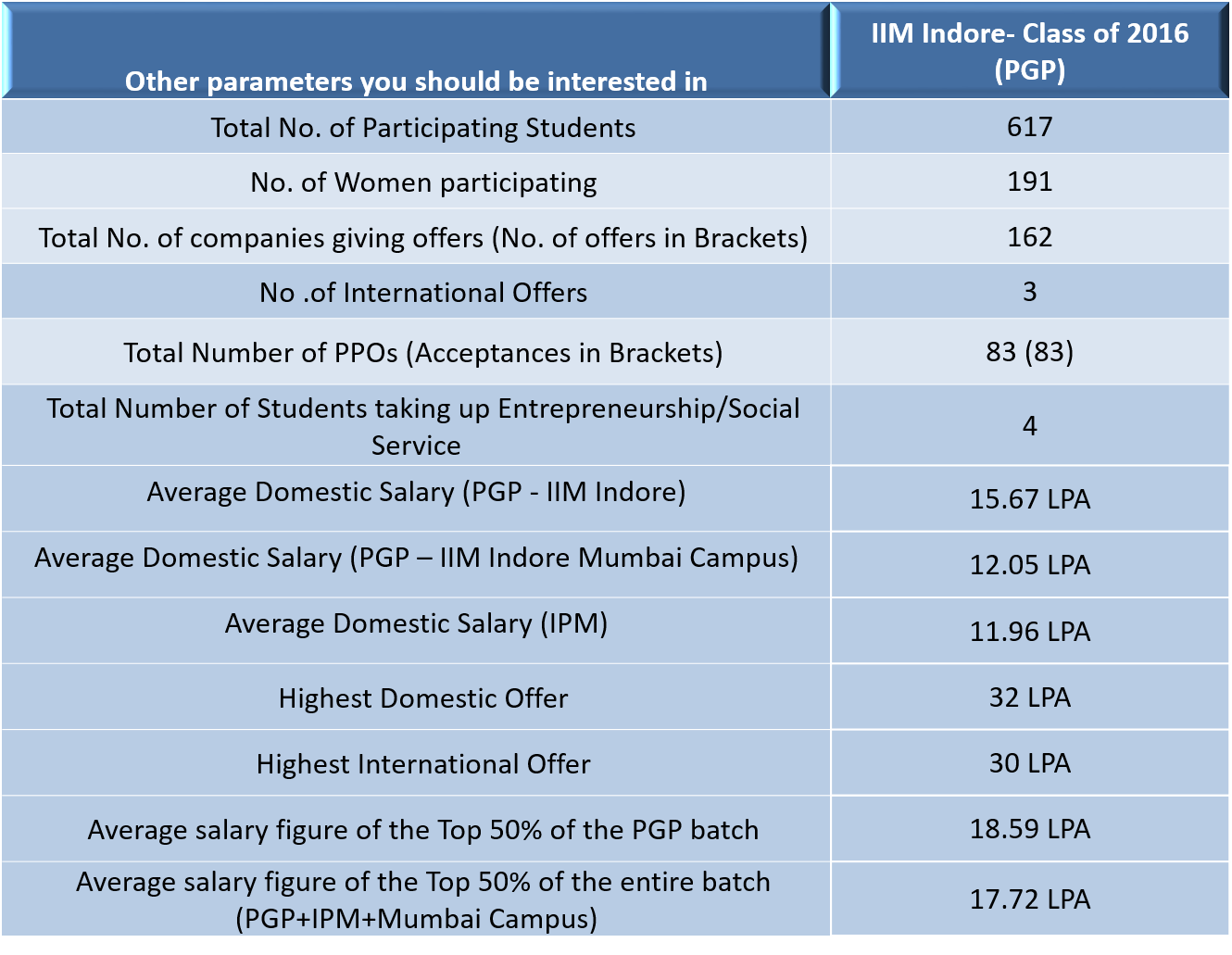 In case you wish to point out anomalies in the report, do write in to us at editor(at)insideiim(dot)com. We will try to clarify it with the placement committee/company. Anonymity will be ensured.
To read everything about IIM Indore on InsideIIM.com click here.
Final Placement Reports for the Class of 2015 across schools can be found here.