Final Placements : XLRI Jamshedpur – Class of 2013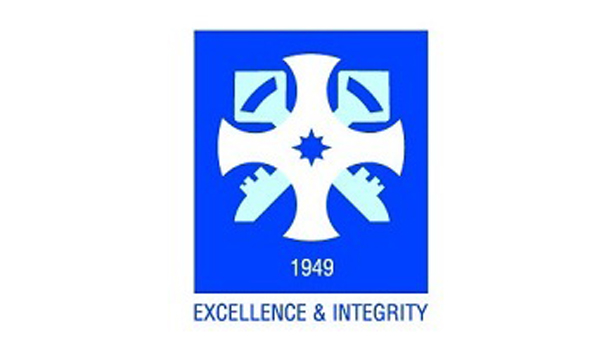 First in our series of reports for this year. XLRI was one of the first schools to report completion of placements this year. XLRI registered 100% placement in this tough year. 63 PPOs would have helped. Over 25% of the batch was placed before the placements started and that would have made life considerably easy for the placement committee.  (You can read about the Summer Placements for this batch here)
Though they had a smaller batch to place, quality of the placements is very noteworthy especially in the General Management domain and the FMCG sector.  ITC was the largest recruiter in the FMCG space. A multinational electrical giant offered a coveted role in strategy.
Boston Consulting Group made 5 offers at XLRI this year. (It should be noted that while BCG added XLRI and IIM Indore together in 2011 for Finals recruitment, the number of students recruited per year has steadily gone up at XLRI while it has remained the same at IIM Indore (3,4,5 vs 2,2,2).)
Companies offering General Management roles seem to be in plenty. Banking and Finance may seem thin but it should be noted that there are decent number of opportunities for a batch 120 BM students.  Standard Chartered bank was the largest recruiter. Treasury roles were offered by Axis Bank and ICICI Bank. L'Oreal, Airtel, Dr Reddys and L&T Finance offered roles in corporate finance.
You can find Final Placement Report for the Class of 2012 here
Please find below the domain and profile-wise report: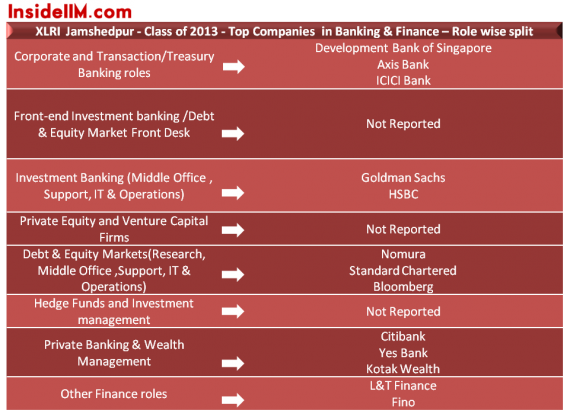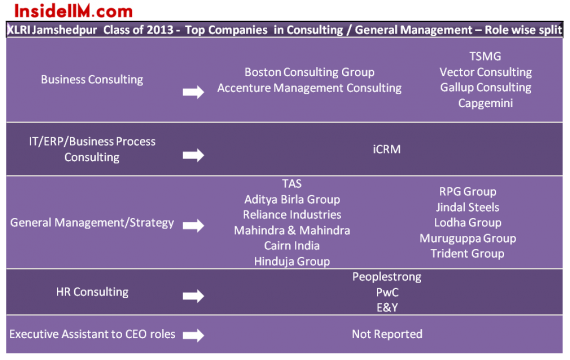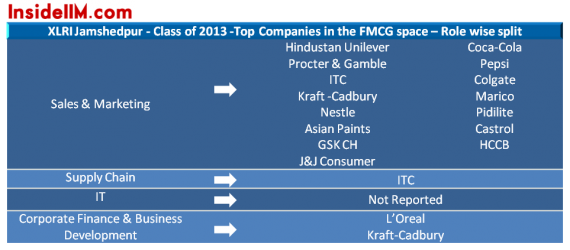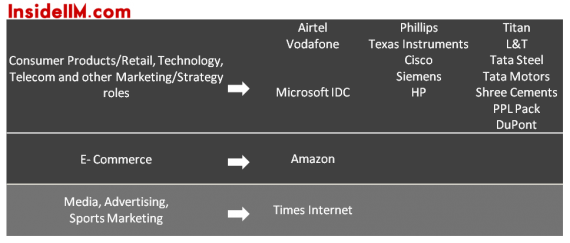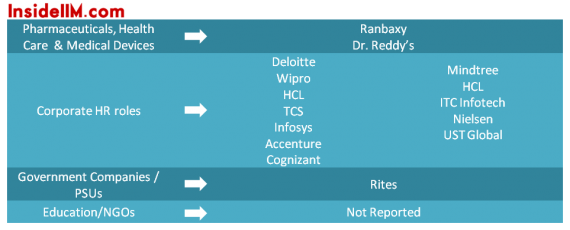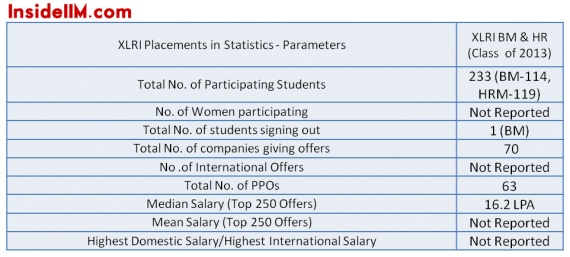 If we had one wish, it would be that XLRI give data seperately for BM and HRM. A lot of companies recruit from just one of the programmes and not the other. It would just be better for potential applicants and recruiters to know. Also, some companies offer only Business profiles and not HR profiles. For e.g. In the note sent to us it is mentioned – "In marketing /operations and HR, HUL, Procter & Gamble, ITC, Kraft Cadbury, Asian Paints, Castrol, GSK Consumer Healthcare, Coca Cola, Pepsi, L'Oreal and Colgate Palmolive among others offered roles in sales and marketing and HR functions." Now it is very difficult to figure out whether all companies offered roles for Marketing and HR or if it was a mix. Hopefully, with time there will be more clarity on that.
As always, we cannot guarantee that 100% of the information above is accurate but we do our best to verify. We would like to thank the Placement Team and the External Relations Cell at XLRI for their co-operation. It is a tough year and a lot of business schools are shying away from sharing even the slightest information on placements.
30th March Update
We have received a few queries after the XLRI placement report published on pagalguy. It says Mckinsey & Co. in the report under consulting. We can confirm that no offer has been made by Mckinsey & Co. at XLRI. Mckinsey hasn't visited XLRI campus either.
You may also like to read :
Summer Placements Season – Class of 2014
The Most Preferred Companies to Work in India – 2012
Placements – The Real Story – Class of 2013