The First Lady Leading The Way At IIM Sirmaur

IIM Sirmaur is led by Prof. Neelu Rohmetra. She is the first women to head any IIM. Being a new IIM, currently IIM Sirmaur operates inside Himachal Institute of technology. The permanent is however being under construction right now. The temporary campus has state-of-the-art class rooms that is fully air-conditioned with computer and board facilities. The offices for permanent faculties, visiting faculties, and employees are well furnished and equipped. The hostels are fully furnished with all the facilities and mess provides delicious food. There is also a football ground, badminton court, volleyball court, Pool Table, Table tennis and gym.
But what's "unique" about it! The aforementioned things are aspects which almost every renounced management college has. The thing that makes our campus unique is its location. Firstly, Temporary campus of IIM Sirmaur is situated in the Industrial belt of Paonta Sahib, which has over 120 industries. It provides us with great exposure to industrial processes and help us to learn many aspects of industries. Secondly, Being in Himachal the weather gets extremely cold here in winters, which teaches us to survive and work efficiently in extremities. Thirdly, Paonta Sahib is still developing, there is no rail and air connectivity to the place, and everything is not so easily available in the market as compared to bigger cities; which helps us to learn how to manage our resources and time properly. Lastly, it's Himachal at the end of the day, when we are stressed out from our whole day work and activities, all we got to do is look around and embrace the beauty of the mighty Himalayas!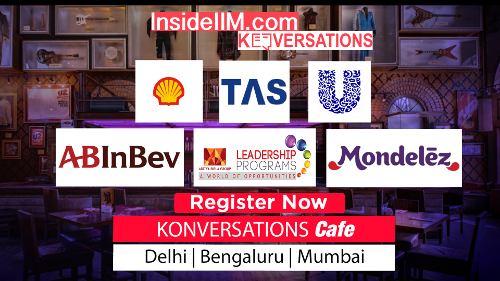 "The ABG Industry"
Being from an engineering background I would prefer "Hindalco Insdustries" to visit our campus. It is industrial leader in aluminium and copper. It has turnover of $18 billion. In India the aluminium unit produces bauxite mining, alumina refining, coal mining, captive power plants and aluminium smelting to downstream rolling, extrusions and foils operations are done. The Birla Copper unit produces copper cathodes and continuous cast copper rods, along with other by-products, including gold, silver, and DAP fertilisers. It is India's largest private producer of gold. Almost 80% of our batch being engineers would show real interest in Hindalco and perform very well as well.
-Hozefa Hussain