My First Year At JBIMS Mumbai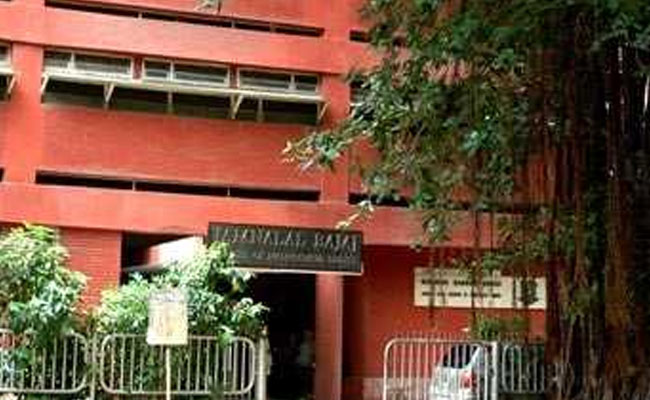 I still remember appearing for the MBA entrance exams during my final year of engineering in 2015 with the sole aim of getting into one of the top 10 B-Schools in India. After 2 unsuccessful attempts, I finally made it to the much sought after JBIMS in 2017. Being located in the financial capital of India, having an eminent alumni base, esteemed set of faculty, and a rigorous curriculum make JBIMS unique and a sought after B-School for every MBA aspirant.
Initial few months were tough for me as I had to manage classes, assignments, committee work, competitions, and summer internship interview preparation everything together. However, with a wonderful set of friends along with me I sailed through those tough times. We kept each other going by cracking stupid jokes, dancing to songs, going for a movie or just chilling in a restaurant.
Sometimes we had lectures starting from 7 in the morning and going right up till 10.30 in the night. But we made it through as we had some of the best faculty teaching us who always kept the lectures interesting by their way of teaching. We also had faculty coming from the industry who were either CXOs or entrepreneurs from various fields, which made the learning very experiential. Participating in competitions, attending guest lectures, completing assignments became a norm and fun too. Sitting through the summer internship interview process and undergoing the summer internship was a different experience altogether and gave me a sneak peek as to what do the corporates look for in an MBA graduate.
Which ABG Company would you want to work for and why?
My previous work experience and my first year at JBIMS helped me develop an interest in Marketing. If given a chance to work with one of the companies of the Aditya Birla Group, I would love to work for Aditya Birla Fashion and Retail Limited (ABFRL) as it would give me a great opportunity to apply my marketing concepts and learn a lot about brands, consumers, etc. Working on some of the most famous brands like Pantaloons, Van Heusen, Louis Philippe, Peter England, Allen Solly, etc. would not only help me learn about the fashion and retail industry but also in learning about building successful brands, understanding consumer behaviour etc. Also, I believe the company is very exciting to work for as you are always on your toes in this industry and learn something new every day. The thought of launching a new fashion brand or launching a new campaign for an existing fashion brand or even conducting market research to gain consumer insights is something that excites me and motivates me to work for a company like ABFRL.
JBIMS Placement Committee
JBIMS was established in 1965 by the University of Mumbai in collaboration with the Stanford Graduate School of Business. JBIMS is considered to be unique in management education as it is firmly rooted in the local soil and capable of articulating the Indian ethos. In the contemporary era, when globalization and liberalization are the buzz words, the institute has (without disturbing the said roots) ordered itself to meet the emerging challenges, sentiments and opportunities that are coming with the new economic order.