First year student Jaspreet Kaur tells us why her SIP is ideal for her passion to study Finance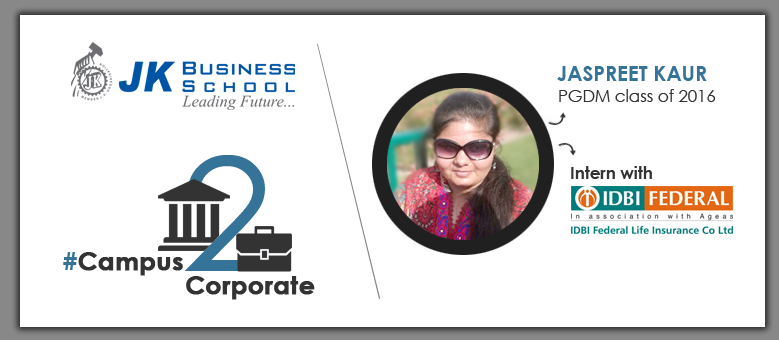 Jaspreet Kaur has always wanted to make a career in Finance. This is due to her desire to influence more people in the corporate setup. That's the reason why,  after joining JKBS to pursue her management program, she was keen on focusing on Finance. Her institute has nurtured her passion for the subject and given her many opportunities to grow as a student and as an individual. The latest of them is her Summer Internship placement with IDBI Federal, which has her over the moon.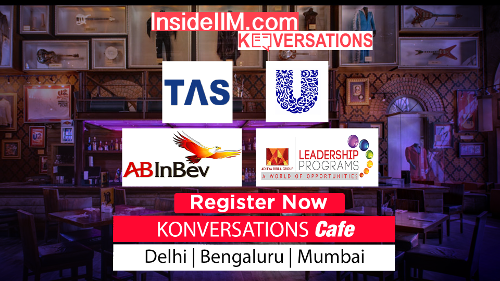 This excitement is justified. After all, summer internships are one of the most important elements of the program for management aspirants because they offer a firsthand experience of the inner workings of the corporate world. Jasepreet is thrilled that her SIP will heavily focus on her main business interests in Finance. "Yes, I hope to learn more about Finance and the practical applications of the concepts I have learned so far" she says. "I couldn't have asked for a better placement because it's the ideal fit for my interests".
The 60 day internship will have Jasepreet working as a management trainee with IDBI Federal. She is definitely looking forward to the challenges she will be presented with and remains aware of the responsibilities that will be given to her. "One of the key responsibilities will be to convince people to invest in insurance schemes after going through training for a few days. I hope there's a good learning atmosphere and that the people are helpful," she adds.
A comfortable learning atmosphere is something Jaspreet has had in abundance at JKBS. It makes her feel that her decision of joining the institute was for the best in the long run. "I visited a few management institutes before making my decision", she tells us. "I am glad I chose JKBS because I have learned a lot here and my confidence has grown immensely. Above all, I am proud to be a part of the rich history and tradition of this institute, which motivates me to keep doing better".
Jaspreet was keen on doing her PGDM because she wanted to hone her managerial skills and be industry ready in order to be prepared for the career of her choice. She agrees that she has already gotten a lot more than she could have asked for at the institute. "I am enjoying every aspect of learning at JKBS and I am also noticing a big change in myself", she says. "I am impressed by the infrastructure and the faculty support we get. I will hopefully build on that in the future".
The imminent opportunity for Jaspreet to do just that will be her summer internship. She admits that her long term goal is to reach new heights of success in her life. But for the moment, she wants to make the most of the internship by applying the knowledge she has gained at JKBS so far. "I will use the marketing skills I have learned and my confidence to impress people. I am going to be assertive, dedicated, and hardworking, and hope for the best," she concludes. Assertive, dedicated, and hardworking: these are all ingredients for a bright future; so, we can safely say that Jasepreet is well on her way to achieving new heights of success