FMS Imparts The Value Of Teamwork – Anurag Bagga, FMS Delhi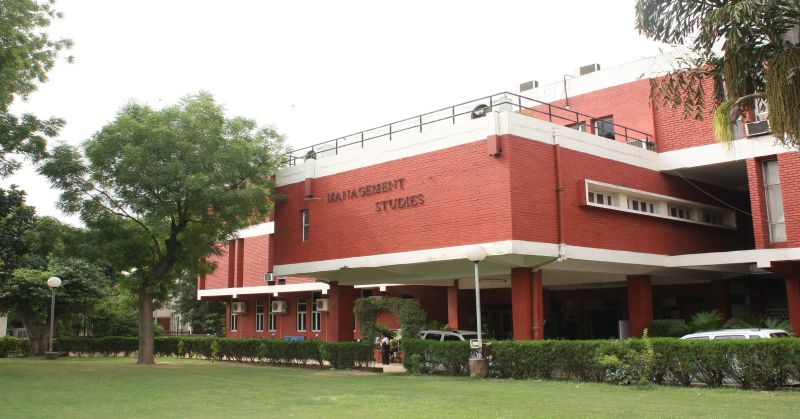 The differentiating factor that FMS has over other B-schools it is the largest family in the world. Every student who walks in the halls of FMS is part of a supportive and encouraging group, something which is not present in other campuses. Most colleges have cut-throat competition which does not allow the full potential of students as team members or leaders to develop. It is said that on the road to be successful as a leader, one must help others achieve success. The fact that FMS students know the value of teamwork and are groomed to lead teams and not projects is an indication of the skill set that we develop at our campus. Being one of the smallest B-school campuses in the country has taught us the importance of optimum utilisation of resources. Some of the biggest names in the country are FMS alumni and they are living proof of the fact what being small but smart and innovative can lead you places.
A memorable classroom experience in my B-school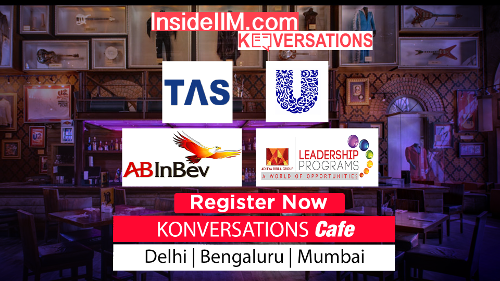 It hasn't been long since classes have begun but I know that the daily routine of running for classes will definitely be something to remember. With the continuous assignments and lectures, most of us always hurtling towards classes at breakneck speeds so as to not miss it entirely. What B-schools teach us is how to be an effective manager in all aspects of life. The one thing that will be ingrained in us throughout our MBA is discipline of time management. Every time a person gets late to class or any lecture, the student not only misses out on the content but also teaches oneself how not to be late the next time. Within a week, everyone was following a set routine. This routine of a disciplined man will always be a memorable one and I hope this stays with me throughout my professional life as well.
Introducing – some of my crazy batchmates
There are people from various walks of life who are now a part of the FMS family as the batch of 2020.
a. Ashish Batra- This Chandigarh man is a professional stage performer. A singer and a Tabla player, he has drawn inspiration from Zakir Hussain and Ravi Shankar. He is an enthusiast about various forms of art and often visits galleries and exhibitions. A very helpful person, his life motto is "NEVER SETTLE".
b. Netraja B. Patil- One of the rare female mechanical engineers, this girl from Maharashtra is a very kind and soft-spoken girl. A lover of Marathi literature, her favourite being Cobalt Blue by Sachin Kundalkar, she has her own collection of poems and artworks. She's a nature photography enthusiast and loves Indian calligraphy.
c. Sreekanth Katikuti- A very simple and calm face from Rayachoti, Andhra Pradesh, he is an altruist by nature and an adrenaline junkie by heart. Don't let the simplicity fool you as he's a hard-core parkour fan and has participated in various festivals across the United States. One of the most active members of fitness challenges, the skinny guy from southern India can definitely beat you in a race.
d. Aditya Bhale- One of the oldest people in our batch, this 29-year-old is one of the best singers I've seen in my life. His rendition of Shankar Mahadevan's 'Breathless' is a piece to hear. He often performs on the streets of Connaught Place and Hauz Khas in Delhi to gather money and donates to charity organisations. He is a part of a group that does volunteer work and collects charity for girl child education.
Which ABG company would you want to work for and why?
Aditya Birla Capital Limited is the ABG Company I'd like to work for, especially in the private equity and corporate finance divisions. I'm keen on pursuing finance as a career and would love an opportunity to work in that field. ABC Limited manages over 37 billion USD of assets which is one of the highest in the industry and the company has seen increasing revenues over the past years which is an indicator of the health of the company. Online reviews by the current employees has also made me inclined towards working for ABC Ltd. as it would be a great learning experience and give me extensive and varied industry exposure.
Placement Cell FMS Delhi
Established in 1954, FMS has been a pioneer in India offering management education. FMS has the unique advantage of being a premier 'B-school' in a University milieu and in the national capital, thus offering valuable opportunities for our students in interdisciplinary learning and to undertake live projects from national/ international organisations. FMS is proud of a long list of illustrious alumni. It has rich legacy and history of producing World Class Business Leaders who are ranking stalwarts in Top MNCs across the globe.