'For me, being in Flipkart is similar to being in a College Campus' – Aayushi Joshi, Flipkart Star and IIM Lucknow alumna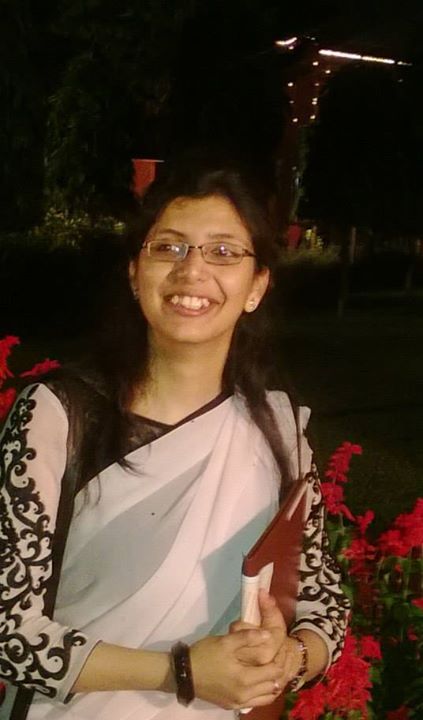 Flipkart has generated considerable interest and curiosity among B school grads. As seen in the recent InsideIIM Recruitment Survey 2014, Flipkart came out as one  of the top five recruiters in the Technology domain, across all categories of respondents including MBA aspirants, current MBA students and alumni. It is also the highest ranked Indian firm and in many cases, the only Indian firm in the top five.
Continuing our Flipkart Star series, after meeting stars from NMIMS (Ishleen), IIFT (Raman), and MDI Gurgaon (Ravi) we meet another star who is an alumna of IIM Lucknow. She graduated from the IIM Lucknow ABM programme and worked for the PR of Kolkata Knight Riders when she was with Nokia for her summer internship. Let's find out more about what she does at Flipkart
1) When someone enters the Flipkart office there is certain energy about the place. How do you describe your experience working at Flipkart?
Flipkart has a very open and informal culture. It has a no-cabin policy and a non-hierarchical structure which makes the top management very approachable.This helps because everyone is aware about how their work will contribute to the higher goal and that they would get all the required help and guidance to achieve it.
Flipkart has a really young workforce. This brings in a lot of energy and fresh ideas into the system. However, we also have some of the best veterans from the industry which bring in experience and maturity. This mix of pace and experience actually sets a "Can-Do" Attitude for the whole organizations. This makes Flipkart a very unique company to work for.
I particularly like the culture because it encourages people to ask questions and challenge decisions when they feel the need. Every decision taken is a result of healthy dialog and consensus from all the stakeholders – right from a Graduate trainee to a Director.  This openness in environment usually helps in developing the sense of ownership in people, making them want to strive to make the idea work.
2) How are you helping Flipkart create history? What do you do at Flipkart?
Flipkart has been the face of change of e-commerce in India. It is a technology company in the retail segment backed by strong supply chain capabilities.
Flipkart has a year-long program for Management Trainees which has two stints – one in retail division and the other in Supply Chain Division. This offers the trainees an opportunity to get both the flavours and thereby help them decide which direction they would want to take their career forward.
My first stint was in the Retail Division where I was the part of B2B team. My projects in the B2B division helped in creatinga robust business model.
My current stint is with Operations Development team of Supply Chain Division. My team is responsible for identifying capabilities that are required based on the organization's strategy/ These capabilities are generally focussed to achieve process excellence and better customer experience. Once projects are identified, the designated project manager is responsible for finding an efficient solution and implementing it by co-ordinating with all the stakeholders.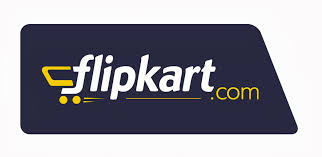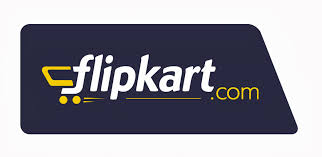 3) How does an average day in life of Aayushi at Flipkart look like? Can you throw some light on how your day pans out?
My days in Flipkart are thrilling and pretty chilled out at the same time. A typical day at work starts at around 10 a.m which involves catching up on emails, organizing and planning the activities for the day. This is generallyfollowed by working on projects.
Being the Project Manager of a project essentially means that I set targets for myself and drive the project by coordinating with multiple teams. I am empowered to make important decisions, handle multiple vendors and I get opportunity to interact and discuss my work with the senior management on a day to day basis.
Besides work, there is a lot of opportunity to play as well :). Every Flipkart office has either a TT table or a foosball table recreation area, bunker rooms and a well-stocked pantry. Thus for me, being in Flipkart is sometimes synonymous to being in a college Campus.
4) What should candidates interested in a Supply Chain career at companies like Flipkart work on when in Business School?
Courses in first year of most business schools cover basics of supply chain management. Most schools also offer slew of electives to choose from which will help the student strengthen his concepts even further.
As Flipkart is an unconventional company, most of the supply chain concepts that are applied here are not from textbook but are rather developed as custom made solution for the scenario.
Thus these are not usually covered in specialized courses like retail supply chain courses. Rather process excellence courses on Six-sigma, Lean etc. are more useful here.
Flipkart lays a lot of emphasis on ideating and solving problems in the most simple and efficient way.Business Schools provides a good platform to learn these skills owing to their case based pedagogy.This also helps students develop some must-have skills like learning to work in a team, factoring in different perspectives into the solution etc.
Thus, my suggestion is to focus on cases that are discussed in classes besides the building a sound knowledge base by taking up relevantcourses and electives.
5) How did your IIM L experience and your internship help you? We hear you got to work with the KKR team!
My IIML journey has been nothing short of a roller-coaster. Gruelling academic schedule, great peer group, numerous case discussions and assignments were the highlights of my time there. The pace at which things moved in IIML have actually helped in keeping up with the dynamic culture in Flipkart.
Professors at IIML encourage open dialog, often making teams to work on the cases. Thus, we spent lot of time discussing the case, with each of us having a very different interpretation. This helped in develop change my approach towards problems. Besides learning how to work in teams in a high-pressure situation, the key skill I picked up was being able to incorporate everyone's perspective into the best possible solution for a problem.
I interned with Nokia India (Now a subsidiary of Microsoft Mobile) as a Marketing Intern. During my stint at Nokia I was a part of the team which handled marketing activities for launch of Lumia -720 in West India. I also conducted mystery audits campaign to improve shopper experience in Nokia outlets and handled Nokia-KKR engagements events for West region.
I found Nokia, much like Flipkart, to be a very customer-oriented company. It was worth noting that inspite of internal strains; the mandate was to maintain the best customer experience.Based on experiences during this stint, I learnt to improvise and defer from theory to achieve the goal.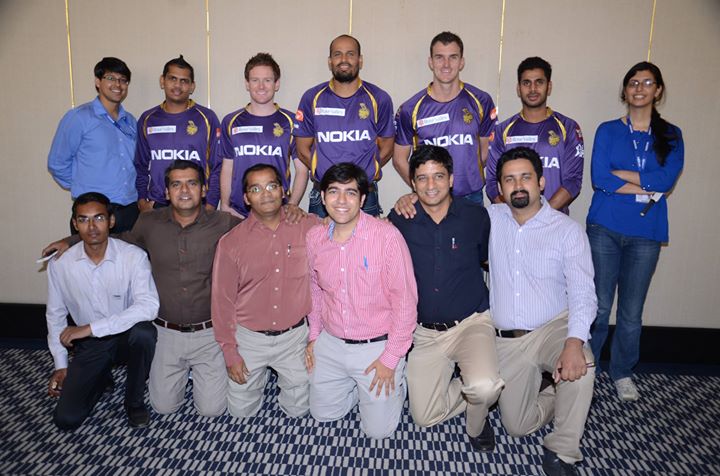 6) Finally some tips to crack the Flipkart interview and recruitment process –
Presence of mind, Persistence and Optimism are three things that help in a Flipkart Interview.
Besides being theoretically sound in specialization subjects, an aspirant should also be abreast with the happenings in the e-commerce and retail industry in India and abroad. While subject knowledge is tested during the interview, soft skills and personality traits are also judged
I had only one interview which lasted almost an hour. The interviewers tested my ability to answer tough questions, both on personal and professional front.I think what worked for me was that I kept suggesting the most logical and feasible solution for questions that was posed, regardless of how complicated they were.
Thus I feel a go-getter and never-give-up attitude will get aspirant brownie points.
———–
We are doing a series on top-notch MBA alumni from elite B schools working at Flipkart. It would give our readers an idea of what business roles at Flipkart are all about – from Online Marketing, to Product Management and Strategic Alliances etc. Thus was born the Flipkart Stars series, in collaboration with Flipkart. In the Flipkart Stars series, we would be doing a series of interviews with B School alumni with stellar profiles, to find out what kind of careers are possible, and what kind of work people can look forward to when they join Flipkart.
Follow the Flipkart Stars series here
Interview Experiences – Flipkart