Ford's Strategic Steps To Meet Millennial Demands (From Automotive To Transportation) – Strategy With RS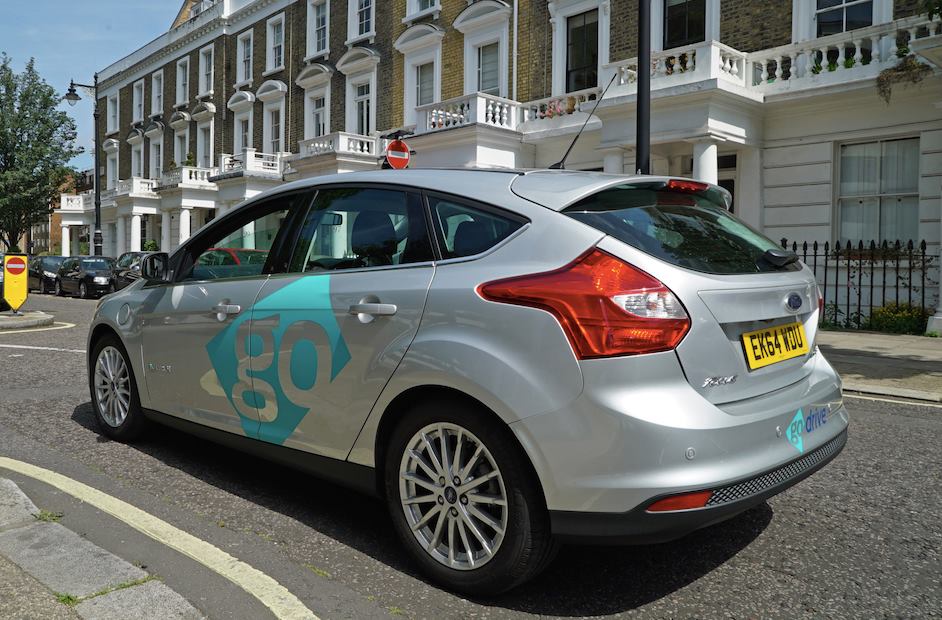 If you were an automobile company then what strategic steps would to take to ensure long-term profitable growth?
Let me share with you Ford Motor Company, a 100-year-old automobile strategy to metamorphosis itself to stay relevant in the coming decades.
From the time, Henry Ford set it up,it has always prophesied to having a higher purpose – making life better of people, than merely making money. The same 'higher purpose' continues to guide the current management as they steer the company.
When the current management posed this question to themselves now, 'How can we make life better of people?', they realised that the 'new generation' they will be serving – in the decades ahead – referred to as millennial (born between 1980s – 2000s) are different.
Millennial have a different mindset. Take ownership of vehicles. They prefer 'renting or sharing' to ownership! The success of Uber is proof of this new mindset!
Ford can look upon this psychographics shift as an irritant and choose to ignore it or accept the reality & harness it to build a bigger & more sustainable business.
It accepted this new reality & is conceptualising various business models, which will suit this mindset & lifestyle of the Millennial.
To arrive at the new business model, they posed a question – 'what business are we in?' Till recently, Ford had defined that it was in 'automotive' business.
To answer the question they decided to mine data to cull out the market size of business, which were adjacent to their core business. And the numbers were revealing!
While the global automotive market is pegged at $ 2.3 trillion, (of which Ford claims to have 6%); but when the market is defined as 'transportation' – people taking taxis, buses, 2-wheeler etc. (excluding airplane) then the market size balloons to $ 5.4 trillion.
Seeing the largeness of the market in adjacent territory, Ford is evaluating the prospect of define the market they wish to address as 'transportation'.
In this way Ford will be able to take on board the millennial requirement – they do not want to own a vehicle … they desire to be transported!
With the revised 'business' they are trying to address, Ford has started beta testing a few concepts:
Go Drive (being beta tested in London). To take on Uber / taxies, Ford has launched this service where a Londoner can get a Ford car to drive her one way & also provide for a parking place – at the destination, where the vechile can be deposited! Pain point that is being addressed – provide renting of the vechile while the icing on the cake is – available parking space.
Dynamic Shuttle: Ford is attempting to capture a 'blue ocean' space left vacant between bus & taxi travel by launching Dynamic Shuttle – a customer wanting to go from one place to another has to call for the Dynamic shuttle form her smart phone. Bingo the Dynamic shuttle powered by algorithm will detour & pick up the person! Currently this concept is being beta tested in Ford's sprawling campus in Michigan among there employees – an employee wanting to go from one place in the campus to another place has to call for the dynamic shuttle from her mobile phone! And bingo the shuttle arrive to pick up the employees!
Business Lessons for us:
1. Every business should have a larger purpose than merely making money.
2. Do not look at a business as old business or new business… look at business 'Holistically' – one way to do that is to move into adjacent space to your core business. In this way you will expand the size of the addressable market.
3. You cannot develop product in isolation … it has to be developed keeping your customer's changing lifestyle in mind … the product that you develop should dissolve in the lifestyle of your customers & enhance there lifestyle!
What do you think of Ford's new way of looking at business? Do share your thoughts!
—-
In this series, Rajesh Srivastava, Business Strategist and Visiting Faculty at IIM Indore gives you a regular dose of strategy case studies to help you think and keep you one step ahead as a professional as compared to your peers. Rajesh is an alumnus of IIM Bangalore and IIT Kanpur and has over 2 decades of experience in the FMCG industry. All previous Strategy with RS posts can be found here.