Fort Of IIM Udaipur – Paras Pal, IIM Udaipur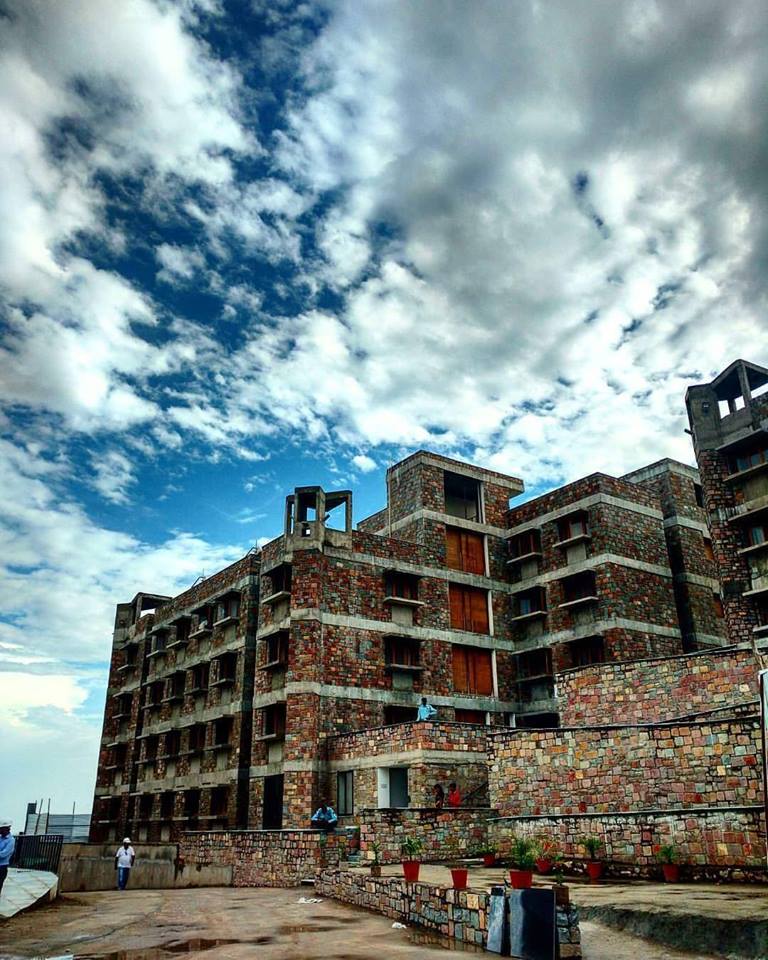 Imagine you step out of an exhausting strategy lecture. Contemplating the case just discussed, you lethargically walk back to your room. Its late evening and the atmosphere has this yellow tinge. You fall like a sack of potatoes on the bed as soon as you reach your room. Just after a few seconds, you discover that your water bottle is empty. However, you are too lazy to walk all the way to the water cooler which is located just ten steps away. Fighting all the laziness, you finally gather enough strength to grab the bottle. As you enter the room with the filled water bottle your eyes glance over the window which you had covered that morning to keep out the morning sun. As you draw the window and open it, you are greeted by this view.
Yes, it is that unreal. It is IIM Udaipur. Trust me, here you are living in a different world altogether. From discussing the pros and cons of implementing a particular corporate strategy to a beautiful view of the Aravallis in just a matter of 10 minutes. It takes just one step to get out of all the hustle and get pampered by the absolute beauty that nature has to offer here. On some days during monsoons, you can open the window and let the clouds just float into your room.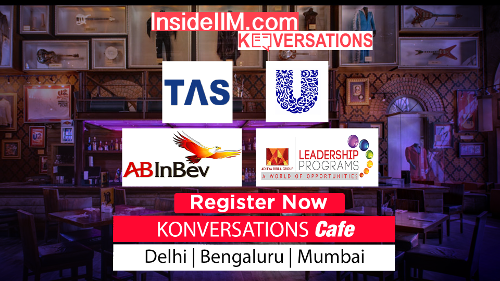 If you are thinking, what else can be on offer here, then trust me, this is just a trailer. Adding on to this is the lake on the campus which offers a guaranteed service of absorbing all the stress that you may be carrying in your head. Imagine basking in the sun, sitting near the lake on a really cold December Sunday. Such is the beauty of this place. Every season in this campus brings out a different face of the Aravalli hills.
Amidst all this natural beauty let's not forget about the ultimate fort like architectural design of the campus. Standing in the middle of the volleyball court surrounded by fort like hostel buildings, you feel no less than Maharana Pratap himself. Such is the glory of the campus when it's under construction. The beauty of the campus, once it's fully constructed with four more lakes, cannot be even imagined.
Which group would you like to work for?
Since the time I started thinking about my career, I have been fascinated by making a career in the field of finance. I made a conscious choice of choosing commerce over science in class 11th even though that made my parents unhappy. I graduated from Shaheed Sukhdev College of Business Studies, Delhi University, specializing in finance. After that, I bagged a job in a boutique investment banking firm and learned about mergers and acquisitions. Keeping in mind my inert interest in the field of financial services, I would like to work for Aditya Birla Capital.