Four Mutants Of PGP03 – IIM Sirmaur

MBA colleges in India are known for maintaining diversity in their batch every year. It seems that IIM Sirmaur has mastered the art to do so. MBA is one such PG course which goes beyond the boundaries of classrooms and the pages of the coursebooks. It also involves personality development with the help of the diversity around you. We expect to meet a number of unique individuals with exclusive background in our MBA course. But out of these unique individuals, a few manage to amaze us with their one-of-a-kind personality. You come here to grab a Master's qualification in a specialized field which is normally in the usual domains like Marketing, Finance etc. But some manage to hold a master's degree in their own special domains. Here are a few crazy "Mutants" from my batch which have made my journey at IIM Sirmaur both unique and hilarious at the same time.
Neha "HaHaHaHaHaHa" Nitin
I had never seen a live volcanic eruption before I met this active volcano of laughter. Very sensitive. Very eruptive. Deafening loud. The only thing that differentiates her from an actual volcano is the fact that she doesn't spit out hot lava but coffee (if you dare to crack a joke when she's drinking coffee). She has this superpower to laugh out loud to the lamest of the jokes ever told in the world. At times I feel that she is that Pokemon which has deafening and monstrous laughter as its main attack.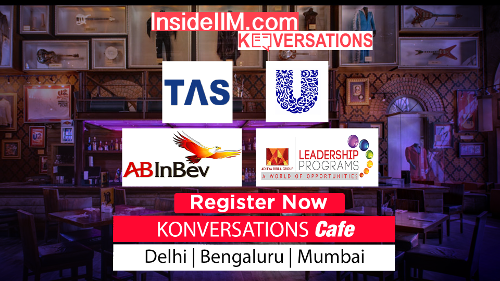 Vinod "hyperactive" Katam aka Bobby
This guy never sleeps. Guys, seriously, never. This guy never rests and is either riding his bike or working out at the gym. It is said, "Red Bull gives you wings". They borrow them from Vinod Katam it seems. He's so energetic while talking that before he's able to finish speaking one word, the next one is already launching out. The guy defies the law of physics, especially Newton's Laws of Motion. This guy chews chewing gum better than a cow chews the cud. He doesn't eat food but chewing gums. He needs 25-30 chewing gums per day. (Perhaps we just felt the need of a rehab center for this as well).
 Kaushik "Chandler" Bagchi
For the people who haven't seen this famous TV series FRIENDS, Chandler was a character from this series who was famous for his sarcastic one-liners which may leave you rolling on the floor, laughing out at the top of your voice. Even the professors are not spared. He is extremely sorted in his opinions about things and people. For him, it's like asking for his kidney is you ask him to pose for a photo. He just turns pale and expressionless. Therefore, he looks the best in his passport-sized photos.
 Gaurab "Snoozy" Mondal
I thought of keeping the best for the last.
Meet my room-mate. The laziest Bengali I have ever met in my life. His level of laziness makes me wonder how he is even putting efforts to breathe in and out constantly. My main duty as his room-mate is to start waking him up from 6 AM onwards if he has to attend a class at 9 AM. How can someone take half an hour just to wear his shoes?! If he's feeling lazy and hungry at the same time, he'll choose to sleep and starve. No wonder he's got a body of a poverty-stricken kid.
Jokes apart, all the four guys mentioned above are among the gems of my life. They've been with me through ups and downs of my MBA and personal life. Neha is my best friend whom I can blindly count on. Vinod is the most energetic and helpful people I have ever met in my life. He will always go an extra mile to help the ones he actually cares for. Kaushik is the most sensible, wise and intelligent guy of my batch. He cheers you up even if you're feeling the lowest of your mood with his witty and sarcastic comments. Gaurab is the best room-mate one can get. His company is priceless. He's like a brother to me.
Which ABG company I like the most and why?
I did my internship in one of the biggest cement corporations of India. Since then, I developed an interest in the industry, their business models, and operations. At the same time, I came to know that UltraTech Cements is an amazing company who are the pioneers in Marketing, operations, and Branding. Therefore, UltraTech Cements is one company of the ABG where I would like to pursue my career in.
-Akshay Devpal
PGP03