FREE Webinar – How To Score 99+%ile In CAT 2018 – AMA With An IIM Calcutta Student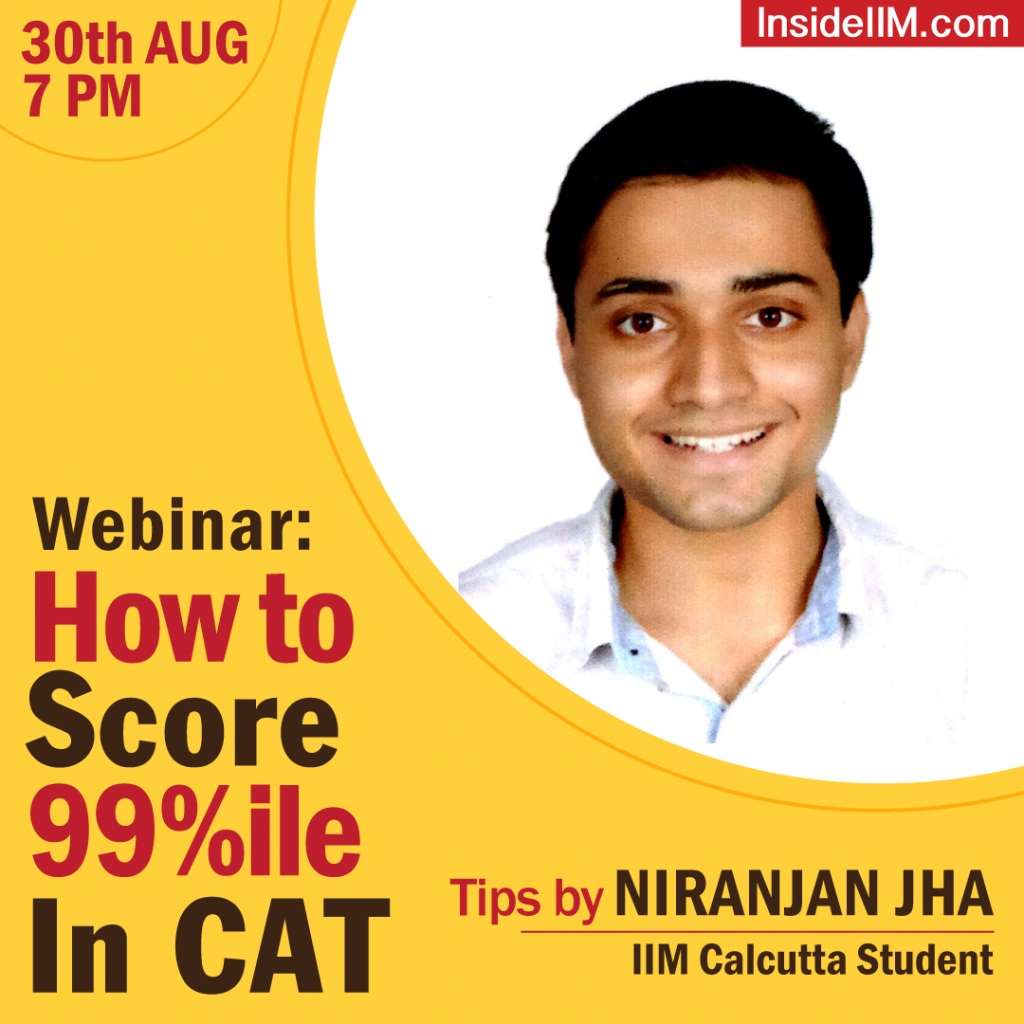 CAT 2018 is less than 90 days away. Do you have your strategy in place? Or are you struggling with Quant? Or perhaps, Verbal? Maybe it is DI-LR that is bothersome. Maybe you are weaker in one section but stronger in two. What should your strategy be then? And what is the right time to leave your job for CAT prep? Maybe you want to know how to analyse mocks? Whatever your query may be, we have just the right person to speak to you. Niranjan Jha, an IIM Calcutta Student and a 99+%iler is here to answer all your queries related to test prep. Join here at 7 pm!
To be updated about all the upcoming webinars, please register here.