When A Fresher Gets An Internship Experience In A Startup – NMIMS Hyderabad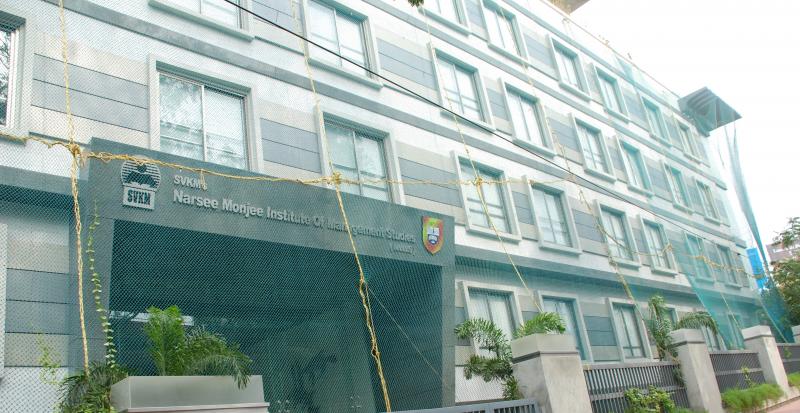 The best thing about working in a startup is – "You'll get to learn a lot" as stated by our seniors and people with work experiences.
I still remember being prostrated after getting rejected by the fourth consecutive company, for the same domain profile (Sales & Marketing). Then a ray of hope took me out of that phase when I was hired by a startup: Admantiz Digital. Considering this as luck or a god's gift, my 8-week long internship helped me get mature at both personal & professional level, and understand the modern as well as the overwhelming era of Digital Marketing.
I was still wondering about my role, just knew it was somewhere related to the Marketing consultant, thanks to the introductory mail by the founder and CEO itself, Mr. Ravi Karnati (Alumnus- IE Business School, Spain). But in adroit startups, you are never limited to a profile, you get to do everything.
D-day was here! My date of joining was on 3rd April. The day before, I was going through mixed emotions, myriad of thoughts, inter alia, doubts if I would be able to add value to the organisation.
I was dressed in the best of my business formal suit amidst the heat of the Hyderabad as I was boiling. I reached the office at sharp 9:30 am and got startled to see the infrastructure as there was not a proper office building, but a home-office setup incorporating all young-risk taking- intelligent 20 minds including CEO, CTO, CMO (Co-founders). As a typical MBA student, I had the expectation of swanky office with great amenities from my job, but things were actually not happening my way.
On the very first day, the internship started with a full throttle. I had to work directly with the energetic founder & CEO. He was totally an inspiration.
My project was Lead Management and Demand Generation. He acquainted me with four interns from different backgrounds and told me "these people are accountable to you". The interns were Territory Sales in-charges having a cumulative experience of more than my age. Being a fresher, I had a hard time figuring out what was actually happening, started expecting the unexpected. The mind was full of scepticism.
Our business was a core B2B. Thanks to the pre-readings, sale reports, a clientele that had already given me sleepless nights before I was to join. The boss gave a 2-hour lecture about the next month projections and his plans. Day 0 went with interactions with other employees, prepared a self-introductory presentation followed by an awesome lunch treat by my Boss at Paradise Biryani place. The company was a bit informal as there were no top, middle and lower management hierarchical constraints. My boss was in his early 30's so the lunch went unceremoniously. He told me about his college life in Spain and shared work experiences at different MNC's. He is totally a top shot guy.
The first two days gave me a plethora of opportunities underlying during this internship stint. I was given a set of databases containing information about publishers and advertisers which were our prospects. I prepared a PPT showcasing my plans/approach for the next 15 days towards the assigned project. My juggernaut had started. I had delegated the work of creating databases to the fellow interns.
My boss started taking me to the meetings with famous honchos and CXO's of the industries to understand the problems their companies were facing. I started getting responses from different publishers from the USA by attaching their Media Kits and rates charged for the Ad space. The aim was to create a symbiotic relationship for the long term so we respectfully followed up in the right time. This helped us to create tailor-made solutions for them. So, the first few weeks had similar tasks lined up for me, marketing of concepts, designing of products and making presentations for the next generation solutions. It was the work which gave limitless exposure of the industry.
During my project, I suggested ways to target water parks. We targeted Mount Opera and Wonder La, gave them solutions for Media buying & planning, increase ROI on advertising, reaching targeted audience. So basically, there were no specific domains in which I was working on. In some cases we also used to work on HTML language, SEO optimisation, designing website, presentation design templates and content creation. The work hours were pretty manageable once the work started becoming meaningful. Clearly, the focus was on holistic learning.
It was indeed a life changing experience for a fresher to work in a startup. The internship helped me to implement what my half MBA and life have taught me. There were endless problems which came across during this two-month tenure but managing them efficiently was my greatest achievement. The journey of my internship saw ups and downs and lasted with the satisfaction of delivering your targets and seeing your work getting recognition is thrilling beyond words. I can see the boost in my confidence that was lost when companies gave me hard time in SIP interview. Closing on a materialistic note, though there was a fixed stipend assigned, I got an extra bonus for both the months.
Getting the paycheck for the first time! Trust me, Feeling is surreal.
In case I get an opportunity, I desire to work for Admantiz Digital once I get out of NMIMS.