From Being A Fresher To Getting A Fresh Perspective – Fieldwork Internship At National Stock Exchange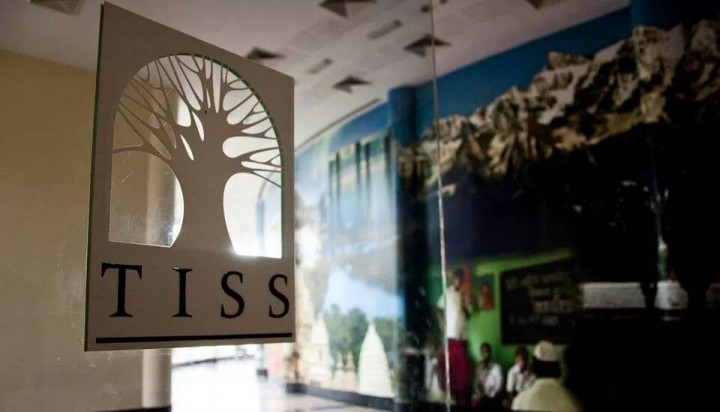 I updated my LinkedIn profile that I'm interning at National Stock Exchange (NSE). My friends called me, confused, and asked how can I get an internship in the first semester itself? Don't I have classes to attend? With a sense of pride, I then explained to them what Fieldwork Internship is.
At TISS, it is a part of our curriculum to intern at an organisation for two days in a week, while rest of the days in the week are dedicated to classroom teaching. Different organisations are assigned to each student every semester.
About National Stock Exchange
National Stock Exchange is a name which exudes pride. On the first day of internship, it was tough for me to conceal my excitement as I walked through the gigantic atrium of the building. The energy, the rush and the ever-changing numbers on the huge display boards added to my enthusiasm. In an organisation of this size, it is easy to lose oneself, both literally and figuratively. But, at each turn, there is someone ready to provide guidance and show the way.
NSE has been a pioneer in transforming the way a common person invests money by providing a sound technical platform and assistance to its members. With the guiding words of "May Prosperity Always Bloom", NSE not only functions as a stock exchange, but the group also provides a plethora of financial services like mutual funds, financial technical support, corporate bonds etc.
My experience at NSE
I was assigned the Learning and Development function of HR Department for the internship. My project included benchmarking the training programs of various organisations and suggesting changes to NSE's training policy based on the best practices observed through the benchmarking exercise. This experience introduced me to the thoughts and action which combine to form the training norms. These ensure that employees get the best training opportunities to enhance their skills. I got to interact with many professionals for benchmarking. This helped me with the project as well as networking.
Beyond this project, I assisted my mentor in his day-to-day tasks like performance evaluation and feedback survey analysis. Observing him work was a learning experience in itself.
Being seated in the HR Department, I interacted with people from other functions like HR Operations, Recruitment and Employee Engagement and got introduced to their work as well.
The wonders of Fieldwork Internship
Having no prior work experience, my understanding of an organisation's working was based on my reading and from what I had heard from my working friends and relatives. Fieldwork Internship provided me with the opportunity to experience an organisation first hand. Now, I have an image in my mind for reference when related concepts are taught in class.
To help employees in their journey towards growth, it is important for HR professionals to understand the business and its needs. This experience introduced me to the business of India's leading stock exchange and how it interacts with its environment, within and outside the organisation.
My biggest learning has been an advice my mentor gave me on my first day of internship – "If you think like a novice, you will work like a novice. But if you think like a professional, you will work like a professional." 
These thirteen weeks at NSE taught me the value of professionalism, which I'm sure will help me in the coming years.
—————
About the Author:
Akanksha Sharma is a student of M.A. Human Resource Management and Labour Relations at Tata Institute of Social Sciences, Mumbai.
Being an engineering graduate, she is interested in understanding the interaction between science and society. She likes to sing, read thriller novels and solve sudoku puzzles.
ARC TISS
Aspirant Relations Committee manages the entire gamut of admission related activities from aspirant mentoring to onboarding, and the induction process. The committee also manages the social media platforms for TISS Mumbai HRM & LR where it deals with public relations as well as branding related activities.